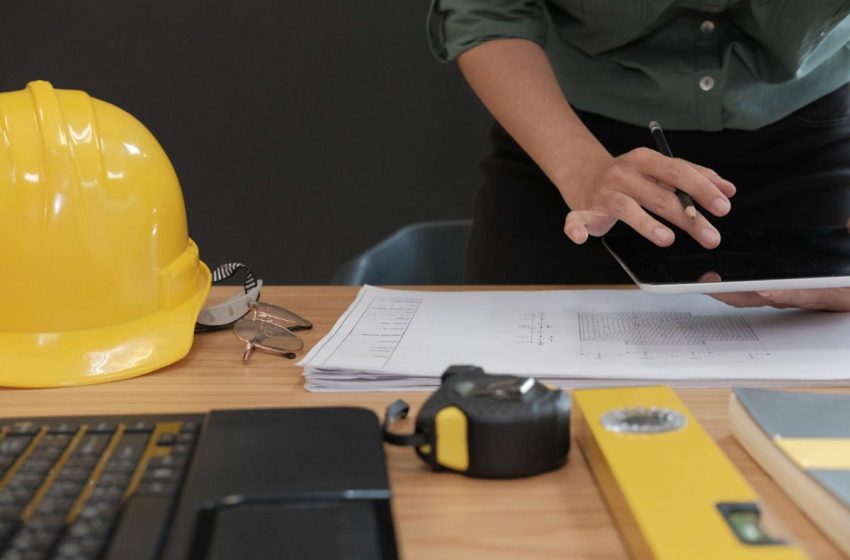 From Permits to Productivity: How To Set Up Your Industrial Space Like a Pro
As an industrial business owner, setting up your workspace may seem daunting. But with a few tips and tricks, you can transform your space into a well-organized and efficient operation. Let's review everything to help you set up your industrial facility like a pro.
Plan Your Layout
Planning the layout is the first step in setting up an industrial space. Consider how much room you have to work with, the type of equipment, and the operation's workflow. By doing this, you can ensure your space is set up efficiently and make it easy for employees to perform their jobs with all the necessary tools and items.
While planning your layout, give special consideration to equipment placement. This includes everything from machinery to tools and workstations. Think about the space needed for each piece of equipment and safety concerns.
Remember to account for auxiliary equipment, like an Ethernet extender, in your layout. This is a useful tool for boosting the range of your Ethernet, which can help you connect devices further away from your master switch. Additionally, a Class 1 Div 2 Ethernet switch is a must-have for industrial settings where explosive gases or dust may be present. This equipment prevents sparks that could ignite hazardous materials, making them a crucial component of any industrial space.
Lighting
Lighting is an often-overlooked aspect of setting up industrial facilities. Still, it's crucial for creating a safe and efficient work environment. In addition to providing adequate light for employees, consider the lighting you use. LED lights, for example, are more energy-efficient than traditional bulbs and can help you save money on electricity bills.
Communication and Connectivity
Effective communication and connectivity are crucial in every industrial setting. With the help of modern technology, it's easier than ever to stay connected and streamline communication between employees. Consider investing in tools like two-way radios, intercom systems, or a unified platform that integrates messaging, voice, and video.
By prioritizing communication and connectivity, you can help your employees stay connected and work together more effectively. This can lead to increased productivity and a more streamlined operation overall.
Storage
Proper storage is essential for keeping your industrial space organized and efficient. Consider the materials and tools you use and invest in storage solutions that make sense for your operation. This may include shelving, cabinets, or toolboxes. By keeping everything organized and easily accessible, you'll save time and boost work output.
Prioritize Safety
Safety should always be a top priority in industrial facilities. Ensure your team has the necessary safety gear, including gloves, helmets, and protective eyewear. Additionally, make sure all equipment is properly maintained and up-to-date with all necessary inspections or repairs.
Besides these basic safety measures, consider industry-specific regulations that apply to your operation. For instance, guidelines for handling hazardous materials, operating heavy machinery, or working with electricity. By staying up-to-date on these regulations and implementing the necessary safety measures, you can help keep your employees safe and prevent workplace accidents.
Maintenance and Upkeep
Finally, it's best to keep your industrial space well-maintained and up-to-date. This includes regular equipment cleaning and maintenance and staying current on repairs or upgrades. By keeping your workspace in optimal condition, you can enhance its efficiency and ensure your team's safety.
Setting up an industrial space can seem challenging. Still, it can become a smooth process with the proper groundwork and foresight. Think beyond machinery positioning to incorporate aspects such as lighting schemes and storage solutions that could help make your workspace more productive — all while keeping safety measures in mind. Give yourself time to create the perfect organized space for your business; you'll be glad you did once operations hum along optimally!