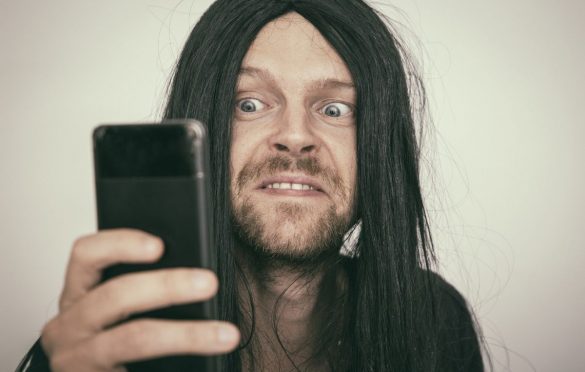 Cybersecurity And Your Personal Safety In The World Of Online Dating
Ever since the world was gripped by Covid'19, everything from business meetings to gourmet food has moved online. Dating and romance have not been an exception to this phenomenon. The online dating market revenue is now valued at a staggering USD 7.5 Billion and is slated to reach USD 10 Billion by 2028.
And wherever there is opportunity there will be opportunists. You don't even need to be on dating sites to be scammed by these conmen. All you need to do is have a social media presence, and you might be approached by a potential romantic interest through direct messaging.
Not even generation alpha, the most tech-savvy internet users in existence are safe from these scammers. Take a look at these Snapchat Scams and you will see how users of the fastest growing social media app on the planet are being conned. Unfortunately, similar trends are prevalent on every social media platform and dating app, be it Tinder, Grindr, Facebook, or Instagram.
The latest Federal Trade Commission report shows that money lost to romance scams increased from USD 75 million in 2016 to USD 304 million in 2021. That is a four-fold increase. The number of reported cases on the other hand increased 3 times from 11 thousand in 2016 to 33 thousand in 2021. This shows that the amount of money lost per romance scam has only been increasing.
So how do we best protect ourselves from these con artists? There are certain trends and red flags that you need to spot whenever you are participating in any form of online dating or romance. Apart from this, we can use technology to our advantage to beat these hi-tech criminals at their own game. Read on to find out more.
The Fake Profile Picture
Sometimes when things look too good to be true they most often are. The easiest way to lure in and attract an unsuspecting victim is to use an attractive profile picture. It is extremely easy now to obtain high-quality images of male and female models on the internet and pass them off as one's own. There may be times when you feel that the location they say they are in or the height or weight that they claim to have do not match the profile picture.
Whenever you feel that something doesn't add up, be sure to use Google's reverse image search. All you need to do is download the profile picture onto a device and head over to Google Images and click on the little camera icon. It will then let you upload the photo that you have downloaded and search the internet for anywhere else that it shows up.
Moving Chat Away To Other Modes Of Communication
At times you will find that a person who has been showing romantic interest to you on a dating site will want to move the conversation away from the app. They will prefer other modes of communication such as phone calls and WhatsApp messages. Here again, technology is on your side and you should avoid doing this too soon into the interaction.
Online dating apps and websites have algorithms in place that can spot fake accounts. The con artist might tell you that their membership on the platform is almost over. Or that they have some other difficulties communicating using the official dating platform. Be wary that they might actually be minutes away from being banned on the platform and are trying to lure you away from a safe online environment.
The Sudden Emergency
Between 2017 and 2019, Shimon Hayut from Israel stole about USD 10 million from his European tinder victims through a Ponzi scheme. His game was rather simple. He would first develop a very fast-paced romantic relationship on Tinder and then quickly move the chat to WhatsApp. He would then organize lavish dates for his victims where they would get the impression that he is well off. The next step would be to cite business and security emergencies and suddenly demand money.
You could be approached in a very similar fashion on other social media sites as well. A seemingly well-to-do individual who has been showing a romantic interest in you has suddenly fallen on hard times. This is an extremely common trend among these swindlers and should be a major red flag for you whenever you come across a situation like this.
So, the next time you are out playing in the great big world of online dating remember that your safety is in your hands. Enjoy the opportunities that high-tech dating brings you. Listen to your heart but don't ignore your mind.