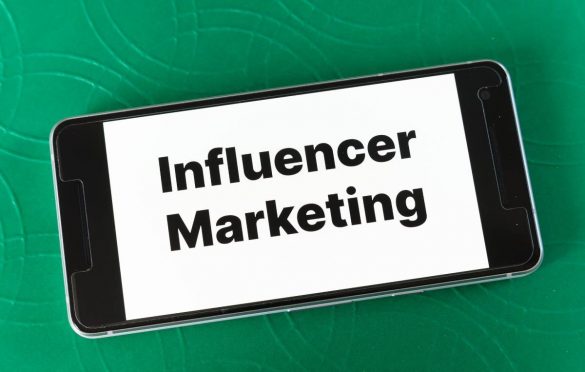 Things To Consider While Doing Influencer Marketing On Instagram
Influencer marketing has been growing rapidly in the past few years. It has become an immense part of digital marketing. The best part is that it is indeed a great way to develop brand awareness and offer your targeted customers a reason to trust your brand.
At the same time, you need to ensure that you are doing it right. For getting the best from influencer marketing, you have to ensure that everything is under the proper care and planning. Here in this article, we will guide you with influencer marketing on Instagram.
What Is Influencer Marketing?
Before we jump into the main topic, here is a brief understanding of what influencer marketing is all about. We can consider influencer marketing as a form of social media marketing, where businesses or companies opt for product placement and endorsement.
Influencers are being used to promote or endorse a particular brand, product, or service on different social media platforms. However, it has been seen that when you are thinking about influencer marketing, Instagram is the best place to do that.
Things To Consider While Doing Influencer Marketing On Instagram
After getting the basic idea about influencer marketing and also knowing Instagram is the best platform for influencer marketing, we believe you are also thinking about how to do Instagram influencer marketing.
Here we are going to guide you with some of the major things you are going to consider while you are doing Instagram influencer marketing for your business.
1: Finding The Right Influencer For Your Business
Finding the most suitable influencer for your business is indeed the most important task you should focus on. You just can not pick any influencer and think that your influencer marketing campaign will be a huge success.
You always need to look for all those influencers who belong to your niche and also share the same audience that you are targeting. After all, you are doing all these to attract a larger audience.
2: All Influencers Do Not Have The Influence
We have just mentioned that in order to attract success, you just can not work with any influencer. You are always required to search for influencers who would actually use your services and products simply because of the following reasons.
Their audience will be far more likely to purchase.
They will talk about it much better.
They will continue to talk about it.
3: The Cost Of The Influencers
Have you ever thought about how much you need to spend when you are running influencer marketing on Instagram? Here is a comprehensive guide for you.
Micro-influencers with 10k to 50k followers usually demand $250 to $1,000.
Influencers with 50k to 250k followers usually demand $1,000 to $5,000.
Influencers with 250k to 1 million followers usually demand $5,000 to $10,000.
Influencers with more than 1 million followers usually demand $10,000 and also depend on the campaign.
4: Do Not Limit The Creativity Of The Influencers
We understand how serious you are regarding your marketing campaigns, and you want everything to be perfect. It is usual to give a briefing to the influencers with whom you are going to work. However, that does not mean that you will only focus on a detailed briefing.
You also need to give space to the influencers to do their work in a creative way. Always remember Instagram posts are only about pitching or increasing sales; the audience always looks for a more creative solution.
5: Set Measurable And Relevant KPIs
Only running a campaign will never be enough if you do not measure and evaluate the effort you are putting in. Especially when it is about influencer marketing, things become a little complicated. Thus, defining the exact goals of your investment, both for the long-term and short-term, is essential.
Are you planning to increase brand awareness in the market, or do you simply just want to increase traffic to your website or increase sales. You must set miserable and relevant KPIs.
Final Tips
Influencer marketing is not only about picking influencers and asking them to post about your brand or products. It is much more than that. Therefore you need to consider the above-mentioned things when you are doing influencer marketing for your business.