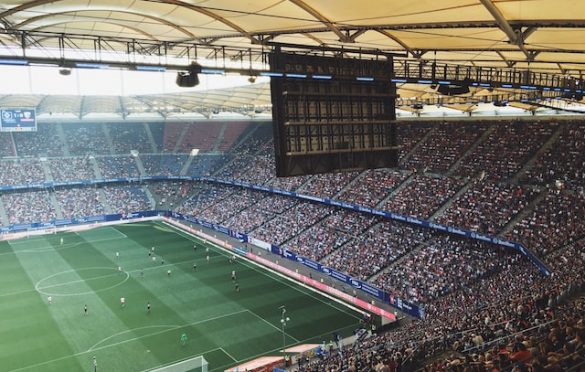 The Latest Technology Innovations in the German Bundesliga
The German Bundesliga is one of Europe's leading technology-focused football leagues. In the past, teams from other top European leagues usually outperformed Bundesliga teams. The level of football played in the Bundesliga is very entertaining. Adopting technology by the Bundesliga authorities has significantly improved football in the German league.
Technology has also helped Bundesliga teams in the area of player development. While other top leagues in Europe spend millions to sign the best players, Bundesliga clubs use technology to gather important data that helps them to make well-calculated scouting decisions. Bundesliga predictions released these days are also more accurate due to the application of technology in match day analysis and measuring player performance metrics.
Other European leagues are now showing interest in the model applied in the Bundesliga. The output gathered from the model is great, and the running costs are reasonably lower than those of the current model operated by these other top clubs.
Some Latest Technology Innovations in the Bundesliga
Technology innovations began to receive heightened attention in the German Bundesliga within the last decade. Its acceptance by Bundesliga clubs was not an issue, especially since Bundesliga authorities were at the forefront of technology adoption in the league.
The brilliant results from adopting these technological innovations have opened the door to even more innovations. Some of the most impactful technology innovations in the Bundesliga include:
In the 2015/2016 season, goal-line technology was introduced to the Bundesliga. This has helped to stop the occurrence of contentious goal decisions and made each goal scored a well-deserved one. Goal line technology also helped improve the league's level of officiating.
Artificial Intelligence and Machine Learning
With Amazon Web Services (AWS), Bundesliga authorities launched a pioneering artificial intelligence technology to match data acquisition, analysis, and processing. Real-time statistics generated from each match day are vital for tactical analysis, player development, and creating customized content based on fan preferences.
AR and VR technologies are a great resource applied by Bundesliga authorities to improve the league's fan engagement scope. Spidercam, eFootball (Virtual Bundesliga), and a digital football archive are some applications developed to use AR & VR technologies.
Conclusion
The impressive results from technological innovations in the German Bundesliga encourage more football clubs and leagues in Europe and other parts of the world to adopt similar technologies. The German Bundesliga clearly depicts the tremendous impacts of technology on football.