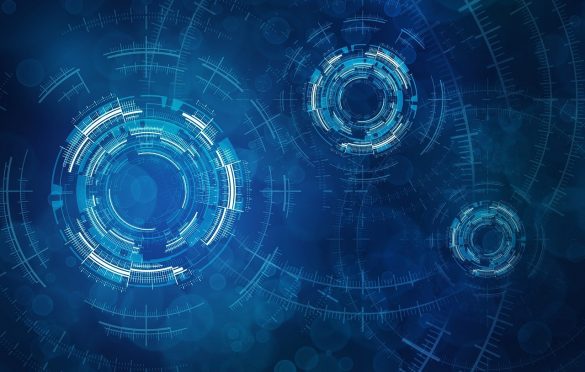 Cyber Security and the Other Services B2B IT Providers Offer
Cyber Security – Most businesses these days are completely reliant on technology. From the moment a customer walks in the door, to the time they make a purchase and even after they leave, technology is playing a role. This makes businesses vulnerable to cyber attacks, which can result in data breaches, stolen information, and other serious consequences. To protect themselves from these attacks, businesses need to have a cyber security service or a plan in place. But cyber security is just one of many services B2B IT providers offer.
Here are some of the many services that B2B and IT management providers offer:
Network Security
Providers can help secure your network from unauthorized access and prevent data loss or theft.
The damage hackers can do is immense. They can steal your company's data, costing you money and damaging your reputation. They can take down your website, preventing customers from accessing your products or services. They can even hack into your systems to steal your customers' personal information.
That's why it's important to have a strong cyber security approach. B2B providers offer a range of cyber security services that can help protect your business from these threats.
Services include:
Firewall and intrusion detection/prevention.
Data loss prevention.
Anti-virus/anti-malware.
Web filtering.
Email security.
By implementing these services, you can help protect your business from cyber-attacks and keep your data safe.
Data Backup
In the case of a data breach, when using a B2B IT provider, you will be able to recover your data quickly. B2B IT management services can help you create a backup plan that will ensure your data is safe.
B2B providers are well-positioned to offer data backup and recovery services. They have the expertise and the infrastructure to ensure that your data remains secure.
Disaster Recovery
If your business experiences a natural disaster or power outage, B2B IT providers can help get you back up and running quickly.
One of the most common causes of power outages is storms. High winds and lightning can knock out power lines, and severe weather can damage electrical equipment. Heavy rain or snow can also cause power outages by flooding electrical substations and power plants.
Human error is another common cause of power outages. Accidental damage to equipment, incorrect maintenance procedures, and improper switching can all lead to power outages. Natural disasters, accidents, and human error are often beyond our control, but there are steps we can take to help prevent them from causing problems.
One of the best ways to protect your business from power outages is to have formulated a plan in advance. That means having an alternate source of power available, such as a generator, and making sure that all of your essential equipment is protected from power surges and blackouts. You should also have a plan for dealing with data loss in the event of a sustained outage.
Another important step is to ensure that your IT provider offers comprehensive cyber security protection. Hackers are increasingly targeting businesses, and it's important to make sure that your systems are well defended against attacks. Your IT provider should also offer disaster recovery services so you can get back up and running quickly in the event of a major outage.
In taking these steps, you can help reduce the risk of power outages disrupting your business.
Email Security
Spam and malware can easily infect email systems, putting your business at risk.
By working with a B2B provider, businesses can rest assured that their networks are safe and secure and that their data is protected from hackers and other online threats. B2B providers are experts in cyber security and have the latest technologies and solutions to keep your business safe online.
So, there you have it. These are just a few of the IT services on offer to you. When you partner with a B2B IT provider, you can rest assured that your business is in good hands, as they have the experience and expertise to keep your business running smoothly and protected from cyber-attacks. If you're experiencing problems, be sure to contact a provider in your area as soon as possible. It may just be the best thing that you decide to do.