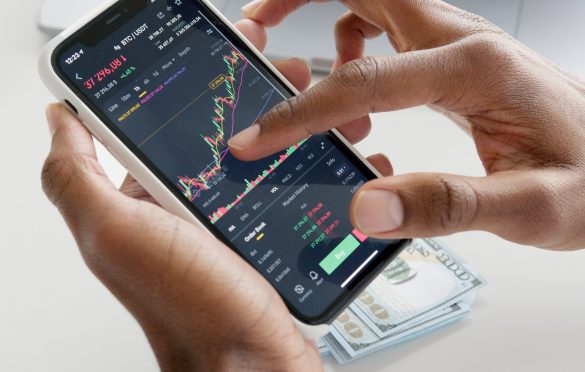 Why Your Website Needs a Funnel Analysis
Funnel Analysis – The effectiveness of your website is the result of a variety of factors: conversion rates, bounce rates, the number of pages visited, the time spent on each page, how your website is ranked, how your website looks compared to the competition, and more.
If you want to make the best of your website, then you need to optimize all these factors. As we all know, it's easy to start optimizing and then get lost with the myriad of data to manage. This is where a funnel analysis can save you a lot of time and effort. A simple funnel report that shows where visitors are leaving your website can help you speed up your optimization process.
What is a Funnel Analysis?
Funnels are an effective way to represent a series of steps that lead to final action. For example, when you're trying to attract visitors to your website, you have to first get them to visit your website; after they visit your website, you want to convince them to read your articles; and when they read your articles, you'd like them to subscribe to your newsletter to be informed of further developments.
The goal of a website funnel analysis is to help you optimize every step of your website to improve conversion rates, leads generated, and revenue generated.
What are the Benefits of Using Funnel Analysis?
Benefit #1: Identify the High-Traffic and High-Exit Pages of Your Website
The purpose of a website funnel analysis is to help you identify the high traffic and high exit pages of your website. For example, if you're selling a product on your website, a page on which you have used a lot of marketing resources (such as paid advertisements) is bound to be visited by a lot of visitors.
However, if your marketing campaign is not effective, then it's very likely that this page will also have a high exit rate. A high exit rate may indicate that your product is not meeting your customer's needs. This is a sign that you need to analyze your product to make necessary changes and improvements.
Identifying these pages will help you optimize your marketing campaign while also helping you understand if your marketing campaign is effective.
Benefit #2: Identify Where Your High-Quality Visitors Come From
A website funnel analysis shows where your high-quality visitors come from. This will help you understand what traffic sources give you the highest quality visitors who are most likely to be converted into leads.
Benefit #3: Complement Your Metrics and KPIs to Make Better Decisions
A website funnel analysis is a great way to compliment an analytics report since it is a visual representation of how users interact with your website. Armed with both analytics and funnel data, you will be able to make better decisions and take the right measures to improve your website.
The Bottom Line: How a Funnel Analysis can Maximize Your Website's Conversion Rate and Potential
A website funnel analysis is a great way to understand how each step of your website funnel works. By analyzing your funnel, you will be able to identify where you are losing users, and you can make the necessary changes to improve your conversion rate.
Are You Looking for Business Intelligence Tools to Bolster Your Growth?
NewComp Analytics offers services involving analytics and business intelligence, all designed to help you make better decisions. Using NewComp Analytics, you can track your website's search engine ranking, monitor your website's traffic, and analyze your website performance.