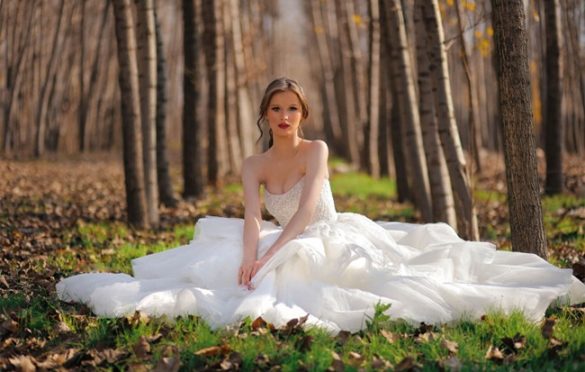 What You Need to Know About Wedding Dresses!
Wedding Dresses – The first thing that comes to a girl's mind right after she gets engaged, is of course the wedding. And when we say weddings, we really mean wedding dress when it comes to the bride! She's been dreaming of this day ever since she was a little girl, fantasizing about her white princess gown, longing to write her own Cinderella story! With a presence spanning for over 35 years in the bridal realm, Esposa Group knows perfectly how important that dress is to a bride and has the right means to perfect her look! So, if you're a bride-to-be who's looking for her bridal gown, we've got you covered with only the most helpful tips to nail the look!
Go with the flow, but keep it you!
It's very easy for a bride to get lost and overwhelmed by all the styles and designs while surfing the internet. Therefore, you need to bare in mind a few tips:
Not every trend will look good on you.
Not every trend should be implemented in your look
Not every style will flatter your body shape
The dresses will look very different on you than on the models!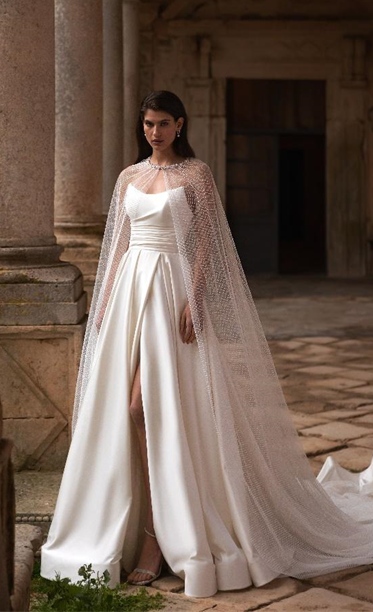 It's fun to have different trends on a yearly basis, especially if you're someone who likes to play with their looks and who isn't afraid to be different and bold. However, don't feel pressured to participate in a trend that is not your style!
Do your research!
The worst thing any bride can do is go into the journey blind. Go to your Pinterest and look up different wedding gown designs and create your own mood board. A Pinterest board will help you get a clear idea on what types of dresses you might be into. You might like A-line wedding dresses or mermaid wedding dresses; the options are endless! Who knows, maybe you'll even come across a bridal boutique that you'll consider visiting.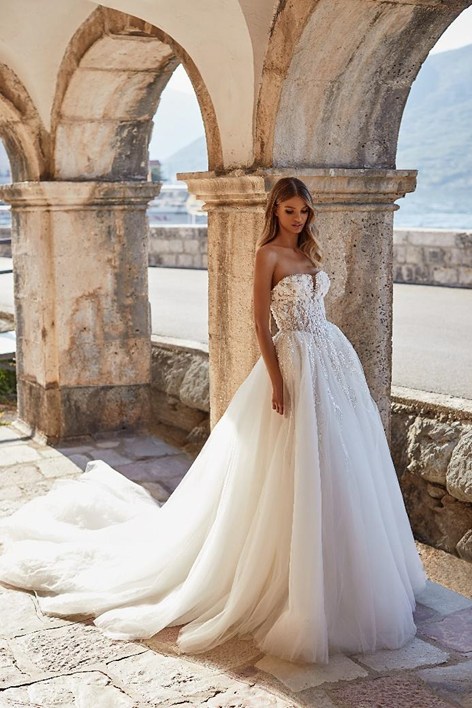 Aside from the different styles, know your fabrics! Are you into tulle wedding dresses, or do you prefer lace wedding gowns? Have you ever considered wearing a Mikado bridal gown or would you rather choose organza? Study the different types of fabrics and their embellishments before you step into a bridal showroom!
Think about the bling!
Some brides are adamant on accessorizing their bridal looks, but are not quite sure how. That's why it's very important to know the styles you like beforehand. If you think you might be interested in wearing a headpiece for example, Esposacouture newest accessories collection will elevate any look with just the right amount of glam!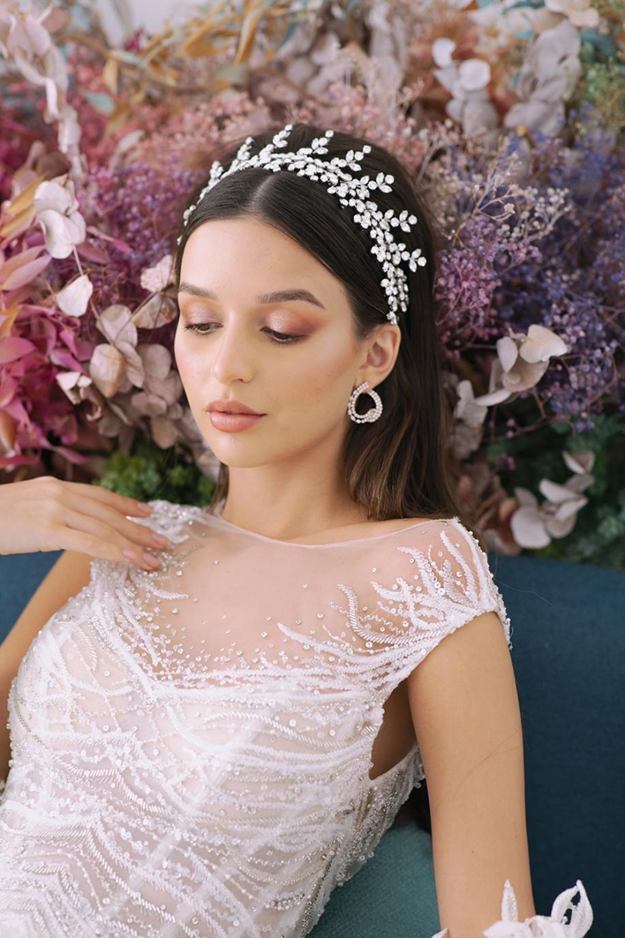 Know your body shape!
The most important part about this process is to know your body shape. This is a key point when it comes to shopping for your wedding dress as it will eliminate what doesn't flatter you and highlight the styles that suit you! Now if you want to stay on the safe side and choose a style that is universally known to flatter all shapes, which is the A-line silhouette.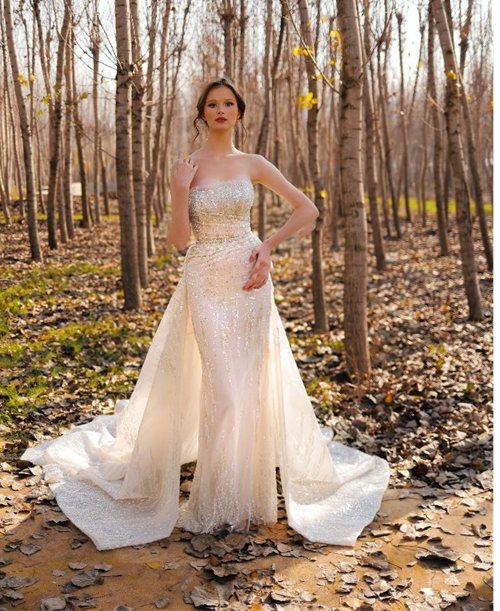 However, if you have an hourglass shape and you'd like to show it off, then go for a mermaid dress that will sculpt your body perfectly.
Customize your own!
Even after you do your research, book your appointments and try on what feels like a hundred gowns, you still might not get that bridal feeling that whispers "That's the one". If you do feel this way, do not be discouraged. You can always customize your own bridal dress where you'll include all the best features you seek in a dress and have your perfect bridal moment.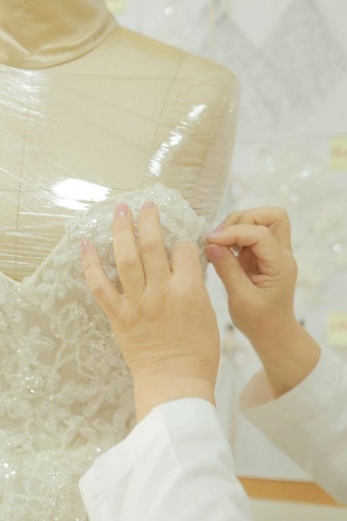 And if you're worried about what to do with your dress afterwards, you can always keep it as an heirloom for your future kids, or better yet, make a profit by renting it out or selling it through We Do by Esposa!
About Esposa Group:
Born out of a couple's passion for the bridal industry, Esposa Group has been weaving love stories through stunning bridal and evening creations since 1987 in the hands of the Romanos family.
Collaborating with the best local and international brands, Esposa Group includes Esposa Privé luxury stores showcasing the works of the best fashion designers worldwide including Monique Lhuillier, Vera Wang, Viktor and Rolf, Marchesa and Esposa Privé own couture brand, Esposacouture by Kristie Romanos, and Esposa stores offering an accessible multi-brands wedding and soirée collection in addition to its own couture brand, Plume by Esposa. The stores are located in Lebanon, Dubai United Arab Emirates and Riyadh Saudi Arabia offering every bride-to-be a one-stop shop to find her perfect wedding look, from her dream gown to her wedding shoes, accessories and bridesmaids dresses.
About the Author:
Cybelle Ferzane: A book-lover, nature's person and a career-driven Copywriter who is passionate about fashion and weddings! Blogger by choice, Translator by profession, she creates the ultimate guides for everything and anything related to the bridal realm and fashion industry.