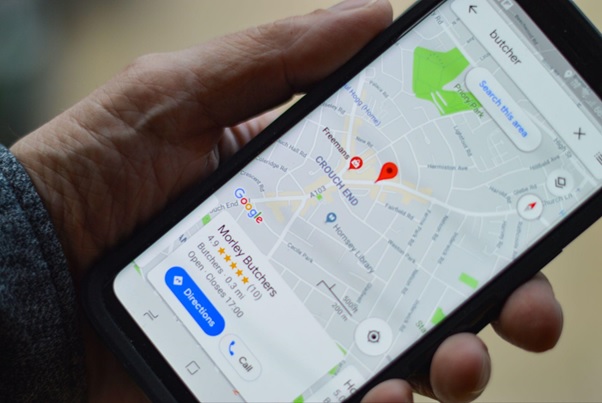 How to Use Google Maps for International Travel
With the rise of navigation apps like Google Maps, exploring a new destination has become much easier than before. Whether you're navigating through bustling city streets or finding your way through rural areas, Google Maps has become an essential tool for travelers around the world. However, it's essential to know how to use it smartly, especially when you're traveling internationally. Let's discover more about how to use Google Maps for international travel and share tips and tricks to help you navigate with ease, so you can focus on enjoying your trip to the fullest.
Downloading and Setting up Google Maps for international travel
Before you start using Google Maps for international travel, checking if the app is the latest version is recommended. Then, go to the settings and download the maps for the area you'll be traveling to. By downloading the maps, you can access the data without Wi-Fi or cellular data. So you can use it very conveniently if you need to navigate only the area that you plan. Additionally, you can change the language and region settings to make sure the app is tailored to your needs. Lastly, if you want to save data while using the app, turn on  "Wi-Fi only." However, this makes it very hard to navigate in the new place or place where you didn't plan to visit. So it is more recommended to use travelers eSIM like European eSIM or USA eSIM card.
Using Google Maps for navigation
Once you have Google Maps downloaded and set up, you can also use it for the navigation. You can search for a specific destination and the app will show you the best route to get there, including walking, public transportation, or driving directions. When using public transportation, Google Maps can show you schedules and transit times, making it easy to plan your trip accordingly. The "Explore" feature is also a great tool for discovering new places to visit, including restaurants, bars, and attractions in the area. Finally, you can save and share locations with friends or family, making it easy to meet up or plan activities together.
Using Google Maps to plan travel itineraries
One of the best features of Google Maps is that you can make custom maps and itineraries. You can add notes and labels to saved locations, making it easy to remember important details like hours of operation or entrance fees. Additionally, you can share your itinerary with friends or family, making it easy to collaborate and plan activities together. This is especially useful for group trips, where everyone may have different interests and schedules.
Advanced tips for using Google Maps
For more advanced users, there are several additional features and tools available on Google Maps. The "Street View" feature is a great way to get familiar with your surroundings, especially if you are traveling to a new place. The "Live View" feature uses augmented reality to overlay directions onto the real world, making it even easier to navigate. Finally, you can use Google Maps with other travel apps and services, such as Airbnb or Yelp, to plan and book activities for your trip.
Use Google Maps to Make the Most of Your International Travels
In conclusion, using Google Maps smartly while traveling can make a huge difference in the quality of your trip. By following the tips, you can easily navigate through unfamiliar areas and discover new places. Google Maps is a very convenient tool that can help you save time, money, and energy while exploring the world. Also Google Maps has become the go-to app for international travelers with its advanced and customizing features. So, whether you're planning a solo adventure or traveling with friends and family, be sure to use convenient local data like Korean eSIM data, download and use Google Maps to make the most of your international trip. Happy travels!