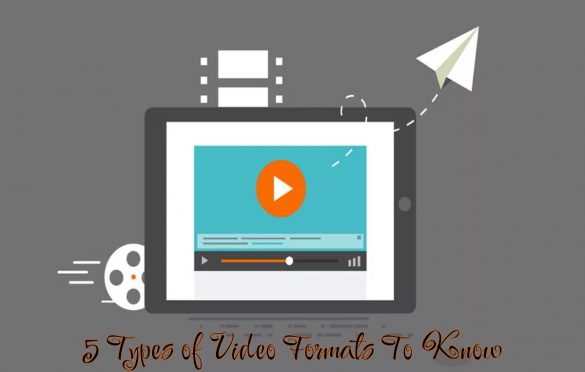 5 Types of Video Formats To Know
You don't need a blog post to tell you that video content is all the rage these days. In 2020 alone, TikTok, the world's largest video-sharing social media platform, attracted 2.6 billion downloads. It's not just in the smartphone scene that these days, video billboards are more popular than graphic billboards.
If you're looking to get into video editing, one of the first things you need to learn about is the types of video formats available today. Of course, there are plenty of types of video files, but you just need to have the basic ones down-pat, and you're good to go.
To help you out, today, we'll be looking at the various types of video formats every video editor or video enthusiast should know.
MP4
MP4, or Mpeg-4 Part 14, is one of the most popular video formats available today. It's also one of the earliest formats and was introduced way back in 2001. Most digital devices support this format, including smartphones, tablets, and the latest iPods.
The MP4 format facilitates the storage of video, audio, and still image files. It allows for high-quality video renders that take up little storage space.
WMV
Microsoft pioneered the WMV video format to play video files using Windows Media Player. It boasts better video compression than the MP4 format. This means it takes up less space than MP4 files yet maintains the same quality.
The WMV format is an excellent choice for online video streaming because of its compression. Viewers can watch their favorite videos online without having to worry about data or streaming speeds.
MOV
Apple created a move for its multimedia software, the Quicktime Player. This format supports multiple file types, including video, audio, graphics, subtitles, and timecodes. MOV is an extremely high-quality video format and thus takes up a lot of space.
MOV is only compatible with Apple devices like MacBooks, iPhones, and the like. However, with a video format converter, you can convert MOV files into a format that's compatible with your device. Some platforms let you convert MOV to MP4 free; you should give them a try.
FLV
FLV is the most popular video format type with video editors because it runs seamlessly with Adobe Flash Player. For those who don't know, Adobe Flash Player is special software that allows internet users to stream audio and video content online.
The small size of FLV files makes them easy to stream and download. However, they may not be compatible with certain devices, like iPhones.
AVI
The AVI format is one of the earliest video format types. Microsoft introduced AVI way back in 1992, but the format is still in use today. The problem is that AVI lacks proper compression, meaning it takes up a lot of space.
Types of Video Formats Made Easy
The above information is everything you need to know about the common types of video formats that exist today. Remember, you can always convert many types of video files into different formats.
Don't forget to check out the other posts on the site for more insightful content.