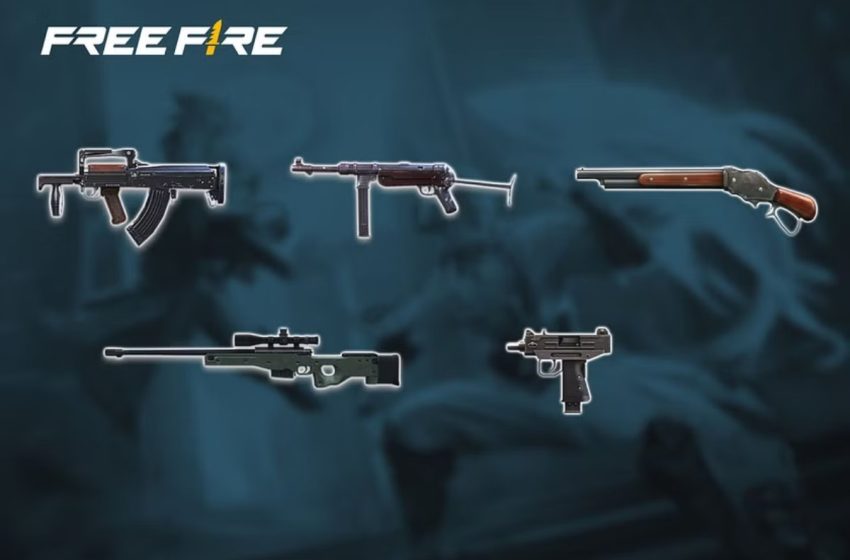 Top 5 Guns In Free Fire
Mastering the guns in Free Fire is crucial for dominating matches, but not all firearms are created equal. While there's a diverse arsenal to experiment with, certain weapons stand out from the pack. This guide highlights the top 5 guns players should equip to gain an edge on the battlefield.
M4A1 Assault Rifle
The M4A1 assault rifle strikes the ideal balance of damage, range, and stability. It handles well in close to medium-range fights. Outfitted with a foregrip, it becomes a laser beam with minimal recoil. The high fire rate and mobility also make it great for aggressive rushers.
M14 Rifle
The M14 is hands-down one of the best rifles to secure multiple kills. It packs the highest damage per bullet and can even take down enemies stacked with Level 3 gear. The top-notch range and accuracy when scoped make it unrivaled for long-distance shots and close-quarter combats.
MP40 Submachine Gun
Up close, the MP40 shines with its blistering rate of fire and great mobility. The lightning-fast time-to-kill dominates in close quarters. Hip-firing with it allows for easy spray-downs on foes. The large magazine is just the icing on the cake. It destroys building breaches and ambushes.
XM8 Assault Rifle
The XM8 assault rifle is an adaptable all-rounder capable of any range. The balanced rate of fire and manageable recoil make it great for mid-range engagements. It also boasts one of the quickest reload speeds in its class. The XM8 works well in nearly any situation.
AWM Sniper Rifle
The airdrop-exclusive AWM sniper rifle brings the pain with its immense damage output. It can one-shot eliminate even fully armored, boosted enemies with a headshot. And it comes suppressed by default too. When paired with an 8x scope, long-distance kills become easy pickings.
Equipping any of these heavy-hitting firearms substantially boosts your chances in Free Fire. Learn the unique perks of the M4A1, M14, MP40, XM8, and AWM to get an edge on the opposition. With the right gun skills, you'll be racking up Booyahs in no time. Furthermore, stay updated with the latest gaming news to know if there is another amazing gun making to the top guns in Free Fire.