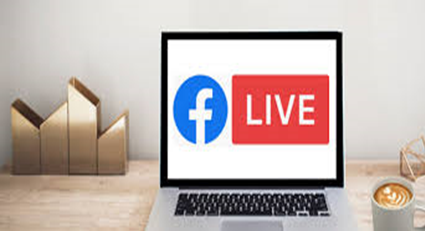 9 Insider Tips for A Successful Facebook Live
Introduction
It's getting ever more difficult for businesses to have their posts appear in Facebook's news feed. The platform continues to be more pay-to-play, which means that you must set aside a budget for post-promotion if your followers are to see them. So, what's the best way to ensure that as many of your followers as possible see the content you share on the platform without having to pay for it?
Facebook Live seems to be the answer. The giant tech company has been making their live streaming service more robust of late, and with the right WordPress Facebook feed, the sky is the limit. It even has a system of sending notifications to all your page's fans when you are live streaming. It does the same a few moments after the broadcast is finished. Stick with us to the end of this article to learn about vital Facebook Live tips to ensure your live streaming session as successful as possible.
Create Points of Interest and a call to action
The first thing you should do before going live is to decide on your broadcast's purpose and the social media feed to use. Ideas include giving your viewers a behind-the-scenes peek, display new products, stream an event live, hold an interview, and even make announcements.
Make sure that, for anything you decide to be your focus, come up with a list of topics that you want to cover, as well as questions for your audience members or guests. This ensures you won't be under any pressure trying to think of ideas on the fly.
Also, it's a good idea to ask the members of your audience to stay with you to the last part of your broadcast. Make sure you have a link at the ready that tells them the action they need to take next. It could be registering for something, checking out your website, or buying something. You can share this in your video's description or even as a comment in the live stream.
Choose the Perfect Spot for Your Live Stream
One of the best-in-class tips for organizing a successful live stream session is to ensure that you choose an interesting setting. The location needs to be quiet and also well-lit. This ensures your audience members hear and see you.
You should also ensure there is a strong Wi-Fi or even a 4G internet connection. Several tips exist for testing your internet the android or iPhone apps by FCC, or speedtest.net. Also, have a portable Wi-Fi router at the ready just in case many people use the WI-FI during the broadcast.
Do a test run
Before you get started in your Facebook Live session, it's a good idea to practice first. This will help you to be more comfortable before going on air. You could change Facebook's privacy settings to Only Me, or even use your page to broadcast to your friends.
The video will automatically be saved to your account by Facebook, so you can review it later to see if any changes are needed before you get started with your broadcast.
Promote your Facebook Live broadcast
Let your followers know that you intend to go live. You can use email marketing or social media communications to spread the word about your upcoming live event. Also, you need to include an image containing the relevant information about the event, like the date, time, and topic.
Ready Your Broadcasting Equipment!
Facebook now allows business pages to conduct Facebook Live broadcasts from its Facebook apps for tablets and smartphones. Although broadcasting from both devices is easy, your choice over which is better will come down to what you are broadcasting.
If you will be staying in a single location, you may want to use a tripod stand for your smartphone or tablet for the best views.
Time Your Broadcast
The minimum time for broadcasting, according to Facebook, is ten minutes. On the other hand, four hours is the longest time you can broadcast. In general, the longer you broadcast live, the more chances your broadcast will appear in users' feeds. It also increases the likelihood of the broadcast being shared by your followers with their friends. Time yourself with a stopwatch app or a clock so you are not too long.
Engage your audience
Engaging with your audience is critical in making them feel they belong to your broadcast. Facebook Live enables you to know how many people are watching your broadcast although it doesn't show their names. This means you should encourage your viewers to talk or send in their comments.
You can ask icebreaking questions like where users are watching you from. The commenters will most likely write their names when they answer. Use this opportunity to greet them by name and also share their places of watching with your viewers.
Remind your viewers about what's happening
Viewers tend to come and disappear quickly during your live event and might miss the title of your Facebook Live broadcast. It is advisable to advise them about what will be broadcast in your live stream.
Take calculated breaks to say hello to people as they join you. Also, don't forget to introduce who you are as well as any guests you are with. You may also want to reveal where you are broadcasting from and explain to your viewers why you are doing this live broadcast.
Organize & promote your Facebook Live video
Normally, Facebook saves your broadcasts to the video tab of your Facebook page. This allows you to then craft a video playlist of your Facebook Live videos to make them easy for your followers to find them. After the broadcast is over, you can promote your videos by sharing the video on your Facebook page.
Conclusion
It takes more than a simple Facebook Live broadcast to have your video appear in the news feeds of your followers. You need to make sure that you have done your groundwork well to make your followers want to watch your live broadcast. By sticking to the above best practices, you will be able to create a powerful Facebook Live video that stands out from the crowd. And remember, you don't always have to pay for it.