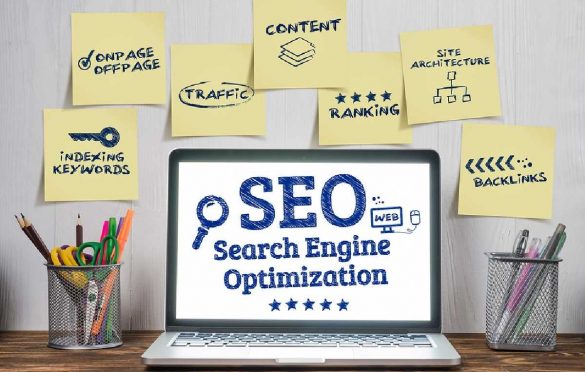 The Ultimate Guide to SEO Brilliance
SEO Brilliance – If you're a firm looking to expand your reach, you'll likely have come across the term "SEO" online. You may already know that these letters stand for Search Engine Optimization, and you may even know some bass principles that underpin the practice, like using keywords on your website in order to feature higher on Google's search results pages. However, SEO is a complex and changing beast, and to really master it, you're going to need to know the full ins and outs of what is a fascinating area of web-based marketing.
Keywords
We'll start with the most common form of SEO marketing – the inclusion of keywords on your unique URL that you hope will guide consumers onto your website. It's savvy here to think of what you'd search to find your website. To give you an example, if you're selling fresh produce in your local area, you might type into Google:
Fresh produce shop
Groceries near me
Food delivery online
Online grocery store
To include these terms on your website, it's smart to build a blog. That way, you can write articles about your firm that naturally include all of the keywords that you'd like to use. This will boost your SEO performance fast.
Web Design
It's important to bear in mind that SEO is about more than just the words on your website. When Google's crawling through your website to assess what it's trying to show web users, it uses an algorithm to work out whether it's worth showing off your website to consumers, or whether your website is old, tired, worn, or broken – and whether it should therefore be invisible.
In light of this, poorly built websites tend to actually find themselves downgraded by Google's algorithms – shown to fewer and fewer people. No wonder businesses tend to have their sites built by web design professionals, who are experts in SEO. See some key SEO tips from the experts at web design agencies here: https://www.altagency.co.uk/blog/what-is-seo-succesful-seo-guide/. If you're keen to start on improving your site right away, reach out to one of these agencies to boost your web design SEO.
Hyperlinks
The final key element to your website's SEO performance is its use of hyperlinks. Hyperlinks are useful for directing consumers through your website, from the home page to the sales pages. But they're also a useful indicator that Google uses to assess whether you're a serious, smart business – one that is happy to link to external resources and websites with some reputation.
This means that you should work hard to build these links from your website to other reputable websites – but that you should also work to "backlink", which means being linked to by other websites. In tandem, these efforts are like being vouched for in the eyes of Google, who will promote you up their search results page listings if you're well-linked to other sites. The first way to buy backlinks that most new site owners come across is through services on freelance websites
These three tips are the key pillars of any good SEO strategy. Working with Google's algorithm and engaging with smart SEO experts, you'll be able to drive significantly higher traffic to your site if you follow the three tips outlined above.