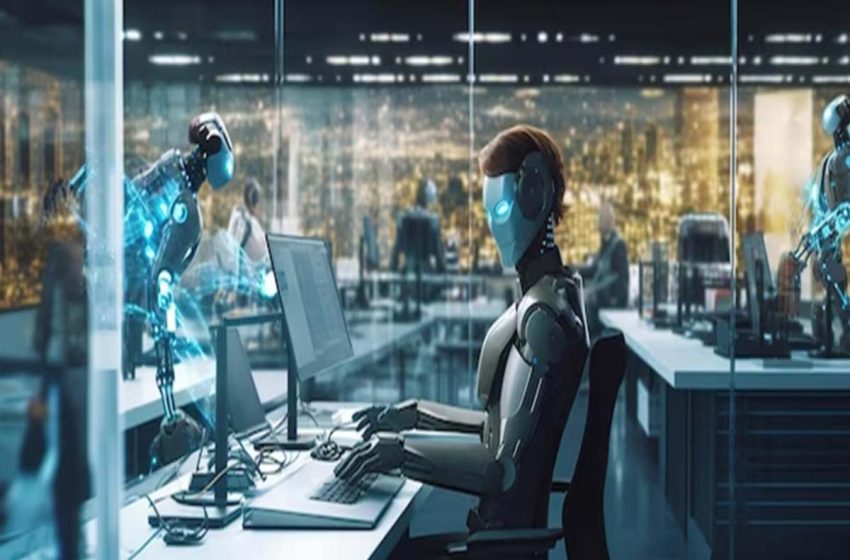 The Impact of AI on the Job Market and the Future of Work
In recent decades, the rapid advancement of artificial intelligence (AI) has revolutionized the way we live and work. From automating repetitive tasks to making complex decisions, AI has infiltrated nearly every industry, reshaping the job market and redefining the future of work. While AI promises increased efficiency and innovation, its integration into the workforce has raised concerns about job displacement, skill requirements, and the need for a reimagined approach to education and professional development.
The Rise of AI and Automation
AI, in its various forms, has significantly altered the landscape of the job market. Its ability to process vast amounts of data at an unprecedented speed has led to the automation of tasks that were once exclusively performed by humans. Industries such as manufacturing, customer service, and transportation have experienced significant transformations as AI-powered machines have taken over routine and repetitive tasks, leading to increased productivity and cost efficiency. Moreover, AI has enabled the development of sophisticated algorithms and predictive models, facilitating data-driven decision-making and streamlining complex processes across various sectors.
Job Displacement and Transformation
While the integration of AI has undoubtedly brought about enhanced productivity and operational efficiency, its widespread adoption has also led to concerns about job displacement. Routine and repetitive tasks that can be automated are being increasingly outsourced to AI-powered systems, leading to a reduction in the demand for certain types of jobs. This trend has particularly affected roles that involve manual labor and data processing, prompting a need for upskilling and reskilling initiatives to equip the workforce with the necessary skills for the jobs of the future.
Conversely, AI has also created new job opportunities and transformed existing roles, emphasizing the need for a workforce with strong technical and analytical capabilities. The demand for AI specialists, data scientists, and machine learning engineers has surged, highlighting the importance of cultivating a workforce equipped with the expertise to develop, manage, and innovate AI technologies. Furthermore, AI has fostered the growth of interdisciplinary fields, such as human-AI interaction and ethical AI development, necessitating a diverse skill set that combines technical proficiency with critical thinking and ethical reasoning.
The Need for Reskilling and Lifelong Learning
The evolving nature of the job market demands a paradigm shift in education and professional development. As AI continues to reshape industries and redefine job requirements, there is an increasing emphasis on reskilling and lifelong learning to ensure the workforce remains adaptable and competitive. Individuals are encouraged to embrace continuous learning initiatives that foster technological literacy, critical thinking, and adaptability to navigate the dynamic demands of the modern workforce.
Furthermore, many educational institutions and organizations have launched specialized AI training courses and programs designed to equip individuals with the technical proficiency and strategic insights necessary to navigate the intricacies of the AI-driven landscape. These programs encompass a wide range of topics, including machine learning, data analysis, AI ethics, and algorithmic decision-making, catering to individuals seeking to enhance their skill set and remain competitive in an increasingly technology-driven workforce. Additionally, initiatives focusing on digital literacy and technological proficiency are being implemented to bridge the gap between AI-driven technologies and the general workforce, fostering a culture of continuous learning and adaptability.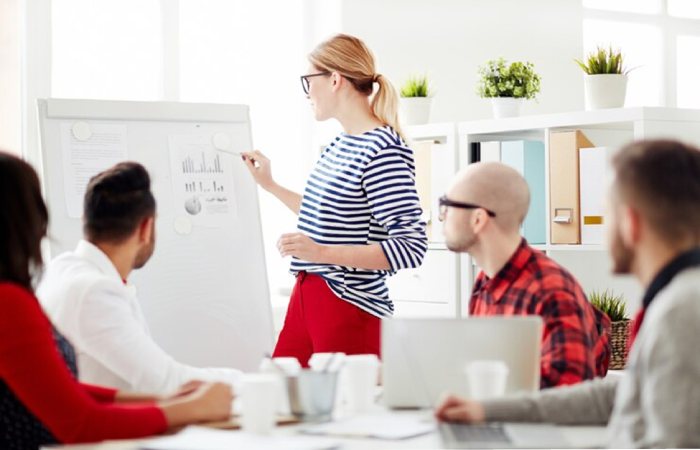 The role of corporates in providing training courses and facilitating upskilling initiatives is crucial in the context of the evolving job market shaped by AI. As the integration of AI continues to transform industries and redefine job requirements, it is imperative for corporations to prioritize the professional development of their employees to ensure their continued relevance and competitiveness in the workforce.
The importance of professional development for employees in the context of AI integration cannot be overstated. As AI continues to redefine job roles and skill requirements, fostering a culture of continuous professional development is essential to ensure that employees remain equipped with the necessary competencies to thrive in an increasingly technology-driven workforce. Professional development initiatives, ranging from workshops and seminars to mentorship programs and online courses, empower employees to stay abreast of emerging AI trends and technologies, enabling them to adapt to evolving job requirements and contribute meaningfully to their organizations' AI-driven initiatives.
Ethical Considerations and AI Governance
The integration of AI into the job market has brought forth a myriad of ethical considerations and concerns regarding data privacy, algorithmic biases, and the ethical implications of AI-driven decision-making. As AI systems become increasingly sophisticated, ensuring ethical governance and responsible AI development has become imperative to mitigate potential risks and foster trust in AI technologies.
Regulatory frameworks and guidelines are being established to promote transparency, accountability, and fairness in AI applications, emphasizing the importance of ethical AI development and the protection of individual rights. Furthermore, initiatives focusing on AI ethics education and awareness are being implemented to foster a comprehensive understanding of the ethical implications associated with AI deployment, encouraging responsible practices and decision-making in AI development and implementation.
The Future of Jobs in the AI Era: What to Expect
The proliferation of AI in the job market has redefined the future of work, emphasizing the need for a holistic approach to skill development, ethical governance, and continuous learning. While concerns about job displacement persist, the integration of AI has paved the way for the emergence of new job opportunities and the transformation of existing roles, highlighting the importance of cultivating a versatile and adaptable workforce.
To thrive in the AI era, individuals and organizations must embrace a culture of lifelong learning, fostering a dynamic and agile workforce equipped with the technical expertise, critical thinking, and ethical awareness necessary to harness the potential of AI while mitigating its associated risks. By fostering a collaborative ecosystem that promotes innovation, ethical governance, and continuous skill development, the workforce can harness the transformative power of AI to drive sustainable growth and foster a future where technology and humanity coexist harmoniously.