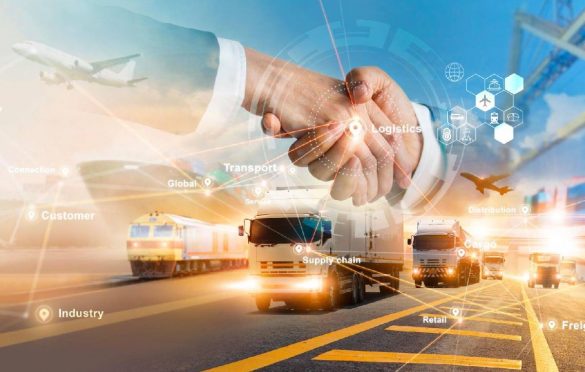 Transform and Automate Your Business with Supply Chain Software
Supply chain disruptions cost businesses millions of dollars every year, as well as damage their brand reputations with mounting customer complaints due to delayed goods.
Supply chains can be highly vulnerable due to a reliance on manual processes and a siloed supply chain structure. Many organizations are looking to incorporate automated supply chain solutions to optimize their business logistics.
Adopting contemporary supply chain software can help businesses identify and get around weaknesses in their supply networks and minimize disruptions that could damage their earnings and reputations. Let's take a closer look at how digitization can strengthen the supply chain.
What Is Supply Chain Automation?
Simply put, supply chain automation is the use of modern digital technology to automate manual tasks, eliminate bottlenecks, and minimize the wastage of resources. It aims to streamline workflows, improve efficiency, cut costs, and replace legacy applications with integrated systems.
How Automation Can Activate Your Digital Transformation Journey
Organizations need to invest in cutting-edge technologies to stay competitive in today's ever-evolving business environment to boost productivity, increase efficiency, and reduce costs.
Employing modern supply chain services to automate repetitive manual jobs can be your first step towards organization-wide digitization. Automation can speed up mundane supply chain tasks, including receiving orders, extracting shipping data, and scheduling shipments.
Automating these and similar monotonous duties can significantly speed up workflows and eliminate the element of human error, strengthening the supply chain and minimizing the inaccuracies that lead to disruptions.
Why Businesses Need to Incorporate Supply Chain Automation
A contemporary supply chain automation and optimization service can eliminate supply chain vulnerabilities, minimize disruptions, significantly impact the bottom line, and keep businesses ahead of the competition in today's dynamic market environment. The adoption of supply chain automation helps with:
Consolidation of supply chain systems and simplification of related processes
Automation of repetitive manual jobs to speed up workflows, reduce the workload on staff, maximize employee productivity, and eliminate human error
Business agility to handle unforeseen issues that may pop up and disrupt the supply chain
Assured compliance with established regulations
Reduction in supply chain-related expenses
Less late deliveries, translating to happier, satisfied customers
Reduction in the organization's carbon emissions
Access to reliable and actionable data and a real-time overview of performance KPIs
How You Can Transform Your Business with Effective Supply Chain Software
Streamlining an organization's entire supply network can be felt across various aspects of the business. Modern supply chain software services make it possible to align business logistics goals with the organization's strategic objectives and face the ever-changing challenges of a dynamic digitized economy.
Let's look at how incorporating modern supply chain optimization software can transform and modernize your organization.
Improved Decision Making
AI and machine learning-equipped supply chain services can make informed recommendations to decision-makers based on inventory and other parameters to ensure accurate scheduling of deliveries.
Automation
Automating repetitive, mundane, and time-intensive tasks boosts process efficiency and performance. Additionally, supply chain staff don't need to spend time with manual tasks such as data extraction and entry and can focus on higher-value strategic activities.
Customer Support and Satisfaction
Aside from updating employees in real-time, modern supply chain software can automatically keep customers apprised of their order status by regularly sending them detailed tracking information.
Expansion and Innovation
A modernized supply chain can highlight opportunities for a company to evolve its business model by guiding expansions into promising market segments or enhancing alliances with suppliers and buyers.
How To Choose the Best Supply Chain Software
These are the five key factors you want to look out for when selecting a digital supply chain solution for your business.
1. Integration
Ensure that you pick a supply chain software solution that can integrate easily with your organization's existing computer systems.
2. Ease of Use
An intuitive interface that your employees can learn to use quickly and with minimal training is something to look out for when selecting a digital supply chain platform.
3. Scalability
It is vital to choose a flexible supply chain service that can scale to the evolving needs of a growing and expanding business.
4. Reporting
The best supply chain software solutions include intelligent analytics as part of the package. This feature keeps decision-makers apprised of developments in real time and makes it possible to react swiftly and appropriately to disruptive issues.
5. Service
Partner with a reputable provider for your new supply chain software to ensure you receive an authentic product with all the necessary paperwork. Ask about after-sales service and if you'll have access to a knowledge base to help with troubleshooting in the future.
Conclusion
Modernizing business logistics workflows and processes should be a pressing priority for organizations. As illustrated above, businesses can benefit on many levels by digitizing their supply network with an automated supply chain service.
With all that it brings to the table, a state-of-the-art supply chain optimization solution is an invaluable asset for businesses today.