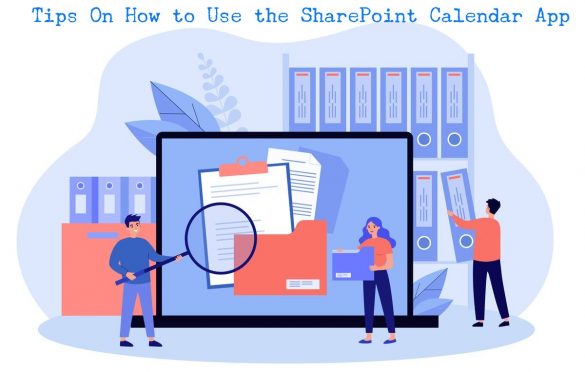 Tips On How to Use the SharePoint Calendar App
Calendar apps are great for tracking appointments. Nowadays, most modern calendar apps come with plenty of features including integration with other apps. Other than tracking meetings and schedules, some calendar apps also allow users to book resources such as meeting halls.
One of the best calendar apps is the SharePoint calendar app, a core feature of the SharePoint app, one of the best productivity apps on the market. One great feature of SharePoint is that most of its features can be integrated with other apps such as Microsoft Outlook.
This guide will show you how to create and use the SharePoint calendar app.
Review of SharePoint Calendars
You can add a calendar to SharePoint, equivalent to creating a custom list. The calendar app comes with all details related to events, reminders, and appointments. You can create multiple calendars on the same SharePoint site.
You can also apply overlays on your SharePoint calendars to create a more appealing and accessible-to-read calendar. Admins can create different calendar web parts for all departments. This feature is handy, especially if multiple teams work on different projects.
You can sync the SharePoint calendar app with other apps such as Outlook. This way, all users can access the calendar from their Outlook account. They will also receive automated reminders for upcoming events directly in their inbox.
The sync feature allows users to update the calendar from either Outlook or SharePoint. A drag-and-drop feature allows users to quickly update or transfer events from one calendar to another.
SharePoint is also accessible online, meaning that users can access the calendar remotely via any device as long as they have internet access. SharePoint calendars make it easy for teams working remotely to keep track of progress while boosting productivity.
Create a SharePoint Calendar
Adding a calendar on SharePoint the right way will allow your team to get the most out of it. First, you need to make sure that you have access permission to create a calendar. The owner or admin can limit how other users access the calendar.
You need to head over to the Site Contents tab and click New. This will open a dropdown where you can select the Calendar button. From here, click on the Advanced Options tab that will allow you to add all of the necessary info to your calendar.
Some of the information you need to add when creating the calendar include the calendar name, description, and type. Under the calendar type option, you can choose whether you want a group or personal calendar. Under a Group Calendar, you can add other members.
Wrapping Up
The SharePoint calendar app is one of the best, especially for employees that use Microsoft products. Creating and displaying calendar apps on SharePoint sites is very easy. You can also sync the calendar with other calendar apps such as Outlook.
Access permissions are also available, allowing you to control who can view or edit the events on your calendar. Owners have 100% control while viewers can only view events as shared on the calendar web part.