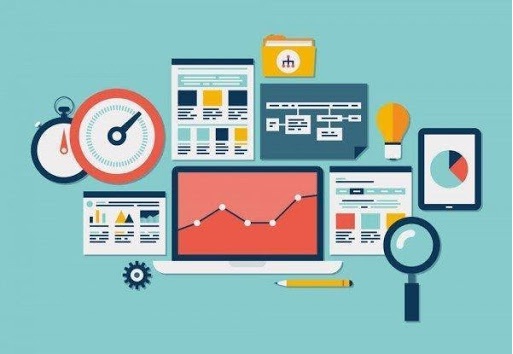 Role of DevOps in 2020: Top 6 DevOps Trends to Improve Your Business
What is the DevOps role? What are the main roles of DevOps trends in business?
Discover the current trends and future developments of DevOps in 2020 and beyond.
What is the Role of DevOps?
DevOps is a software development methodology that uses communication to integrate software developers (dev) and IT infrastructure professionals (ops). In an IT market that is increasingly active with the business, the reality of Bimodal IT is increasingly present, combining traditional standards with new paradigms. 
Many business organizations are expected to address their challenges in three major areas while taking advantage of the latest DevOps trends. The three areas include tools, processes, and culture. Regarding culture, the success of implementing DevOps trends will rely on the support of the executive, resources, and adequate budget.
In essence, the model approximates the development of the operation with the objective of simplifying processes, integrating areas, achieving higher quality in deliveries, and reducing the response time to the customer.
Where is DevOps going 2020? Training, Metrics, and Tools
Recently, we saw several successful DevOps Certification initiatives at companies of all sizes. 
If you were involved in any of them, congratulations! The big question is, what do we expect for the future of DevOps in 2020 and beyond? Expressing the impressions of the prominent leaders of the DevOps community worldwide, 
Now, let's discover the top six latest DevOps trends that will shape and transform your business in 2020 and beyond:
Agile and DevOps will increase collaboration between technology and business functions
Agile and DevOps are two popular movements that started within the technology area, in many cases failing to get rid of it. However, the Agile methodology has managed to be adopted in other roles, including finance, human resources, purchasing, and marketing, and some senior leaders are increasingly inviting their entire organizations to become agile. This movement, on the other hand, so far, does not seem to have helped the technological community much to join forces with its colleagues in these other functions. Due to the competitive pressure that the digital world is exerting on organizations in 2020, the forecast is that we will start to observe greater collaboration between functions – with agility being the starting point of the conversations.
Training and improving DevOps skills will become an organizational priority.
The DevOps requires experimentation of new technologies. A recent survey of companies by the DevOps Institute revealed that 55% of respondents prefer to hire their DevOps teams within the organization. Unfortunately, many companies lack the skills to do this, and hiring new people may not be possible due to budget constraints. In this scenario, a possible approach is to create corporate universities for internal training. This action was taken by the delivery service company "FedEx." 
The company knew that it did not have adequate skills in its talent pool of engineers. This led its CIO to start the "FedEx Cloud Dojo," which teaches its engineers the modern development of software and technologies and functions as a university for FedEx. The university-trained more than 2,500 software programmers.
Cross qualification will lead to the rise of the T-shaped professional.
Recognizing the talent market, organizations and individuals tend to invest heavily in qualification and cross-skill to meet the accelerated demands for new skills. While all IT professionals need to become more competent in multiple domains, developers, in particular, will need to add new breadth to their skills portfolio in areas such as testing, containerization, infrastructure, AI, and security.
There will also be a stronger emphasis on necessary (flexible) skills, such as empathy, customer experience, and collaboration. Silos are starting to shrink in many areas, and the need is for everyone to become T-shaped professionals – that is, with depth and breadth of knowledge – to allow and support innovation.
More teams will change the mindset from "work done" to "value delivered."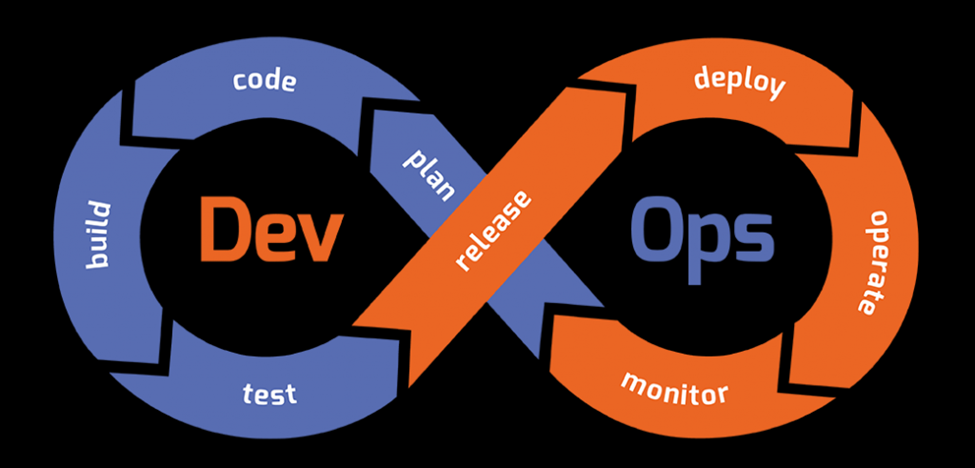 Value Stream Mapping can help change how your teams think about defining completed work, from "I did my job" to "value is delivered." This is one of the most effective ways to change behaviors and get your teams to think about the end-to-end life cycle of the projects they are working on. That is why the adoption of Value Stream Management is critical in 2020.
DevOps lifecycle – Flow management
DevOps service management and reunification can take place.
With the recent launch of ITIL 4, 2020 will be an interesting year for organizations that adopt DevOps trends and service management structures. The development and management of software products need agile techniques, with a focus on co-creating value to reduce waste. DevOps, service management, and other best practices like the SRE can coexist to align teams, meet stakeholder demands, and improve the value delivered.
AI adoption will increase dramatically, and DevOps teams should monitor closely.
According to a recent ISACA report, AI, and machine learning (ML) were recently ranked as the most crucial business technologies of the next decade. However, both machine learning and AI will play a key role in next-generation IT enterprises and DevOps teams. AIOps will give DevOps teams the ability to analyze more data more quickly, allowing them to improve essential processes, tasks, and decision making. In 2020, expect to see more DevOps teams adopting these tools, which automate the processing of fast volumes of data, use ML to analyze data, and have the ability to leverage knowledge for automation or decision making.
Alpacked DevOps Outsourcing
Alpacked is comprised of a qualified and dedicated team that can help you learn about the best tools for task automation, the collaboration between teams, and process monitoring as well as understand the advantages of implementing them.
Nevertheless, Alpacked boasts for 10 years of experience in the IT field and has a proven record of more than a hundred successfully completed projects. The main advantages include:
Well-defined and Precise Key Performance Indicators (KPIs)

Comprehensive skillset

Cost-efficiency

Efficient flow of information

Effective handling of staff turnover

Flexible human resources
What is the Future of DevOps?
In a market scenario that demands more and more agility, productivity, and business efficiency, many companies have been implementing DevOps to modernize their IT practices. Far beyond a methodology, DevOps trends also represents a paradigm shift within organizations and proposes an integrated and collaborative performance between software and infrastructure development professionals. 
For the coming years, the expectation is that corporations will further evolve their DevOps practices, so knowing the topic is indispensable for businesses that want to remain competitive in the market. Many thought leaders believe that trends in DevOps will scale higher into a brighter future. In this source, you can find how DevOps can help you if you have a startup.
The IT market is used for frameworks and models based on books and consolidated disciplines. But, for some time now, the thought is being established that good practices do not necessarily need to compose a formalized methodology. This is the path of DevOps technology, which has been gaining strength, not because of a successful speech, but because of concrete examples of IT transformation in companies and, especially, due to the good results obtained by the client.
Final Verdict
Many different IT enterprises across the world are embracing new DevOps trends to ensure the stability and success of business in the coming years. Building a DevOps technology mindset requires professionals to change. If your company needs top-notch end-to-end [DevOps services, your teams must understand the importance and benefits of this for the business as a whole. Therefore, if an organization can find factors that do not support the drive of [DevOps technology and agile methodologies, then the project is doomed to fail before the start.