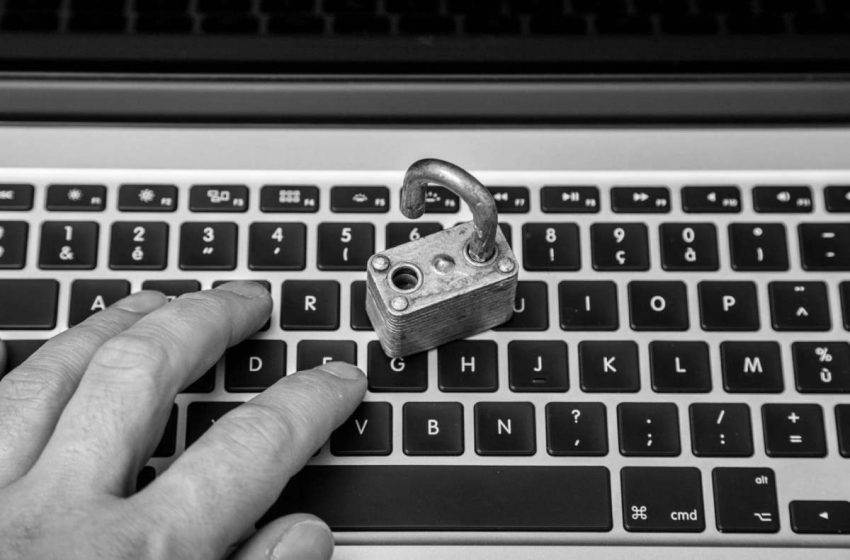 Passwordless Authentication as a Powerful Tool to Improve Security
Passwordless authentication has become a potent tool for improving online security and preventing the most common forms of cybersecurity risks. That said, some companies even replaced their old, password-based security models with passwordless authentication methods, which helped them take their cybersecurity to the next level.
Passwordless authentication has proven to be one of the best cybersecurity tools in 2023. Its benefits are numerous, including the decreased risk of brute-force attacks and similar vulnerabilities resulting from insufficient security measures and weak passwords.
If you're not familiar with the passwordless authentication concept, you've come to the right place. In this article, we'll cover the basics of passwordless authentication and explain why this method plays a vital role in your company's cybersecurity.
What is Passwordless Authentication?
Passwordless authentication is an identity authentication principle that eliminates the need for users to enter or remember their passwords. Instead, it uses other forms of authentication such as biometrics, one-time codes (OTPs) sent via text or email, or secure hardware tokens. Such an authentication method is becoming increasingly popular as it offers a more secure and convenient alternative to a traditional password using, entering, or sharing.
But besides implementing one of the most common forms of passwordless authentication, companies must monitor their security in real time to prevent cybersecurity events. And with some of the best antivirus software available, organizations can benefit from comprehensive scans, alerts, and reporting while using their devices without interruptions.
Antivirus software can be used with passwordless authentication to deliver the highest levels of security protection to users. At the same time, this powerful combination can boost the company's productivity and safeguard its sensitive accounts.
3 Most Common Types of Passwordless Authentication
Passwordless authentication comes in different forms. Such an advantage lets users choose the most convenient type in accordance with their budget, needs, and system requirements.
The following are the 3 most common types of passwordless authentication methods:
Biometric Authentication
Biometric authentication uses physical characteristics such as fingerprints, facial recognition, or iris scans to identify users and verify their identity. This authentication method is usually more secure than passwords, as physical biometrics are unique to each individual and cannot be easily stolen or guessed. 
Additionally, biometric authentication can be used in combination with other forms of authentication, such as one-time codes or hardware tokens, to provide an extra layer of security.
One-Time Codes
One-time codes or one-time passwords (OTPs) are another highly efficient user authentication type that doesn't involve traditional passwords. One-time codes are sent to users via text or email and must be entered within a specific timeframe so that the authentication is successful. Once the session expires, the code becomes invalid, preventing potential fraud or identity theft.
This security method is especially convenient for multi-factor authentication, as it can be used with biometric authentication or hardware tokens to provide an extra layer of security. It is commonly used for e-signing important documents, as well as confirming the identity on financial platforms or similar digital services that require next-level verification.
Hardware Tokens
Hardware tokens are another form of passwordless authentication whose popularity among users keeps increasing. This method involves using a secure physical token, such as a USB device or smart card, to authenticate users and verify their identity.
Compared to passwords, hardware tokens are less likely to get lost or stolen. Besides, their strength lies in being difficult to duplicate or hack. Just like other forms of passwordless authentication, hardware tokens can be used in combination with other user authentication types, such as biometric authentication, multi-factor authentication, or one-time codes. That way, it aims to provide an extra layer of security.
What are the Benefits of Passwordless Authentication?
Passwordless authentication comes with a broad range of advantages that make more small businesses and enterprises choose it over traditional cybersecurity models. Besides eliminating the need for entering passwords when logging in to sensitive accounts, this security method comes with other invaluable benefits such as:
Improved Security
The paramount benefit of passwordless authentication is the overall security it provides. Namely, users are often reckless when choosing passwords for their essential accounts, resulting in weak, easy-to-guess phrases which are usually reused across multiple accounts. This makes them vulnerable to attacks such as brute force, phishing, and other forms of breaches that lead to severe consequences. In contrast, passwordless authentication methods are more secure and less prone to vulnerabilities. For instance, biometric authentication such as fingerprint scanning or facial recognition cannot be easily stolen, and one-time PIN codes sent via text or email are only valid for a short period of time, reducing the risk of fraud.
Passwordless authentication can be implemented in many different ways, depending on the user's preferences. That said, it can match the user's budget and expectations while delivering optimal security levels for their data protection.
Convenience and Ease-of-Use
Another exceptional benefit of passwordless authentication is its convenience. With passwordless authentication, users don't have to remember complex passwords or reset forgotten passwords quite often. Besides, the users' tendency to write down their sensitive passwords opens the door to many security problems. Namely, passwords written on the piece of paper are available to anyone, exposing sensitive accounts to untrusted third parties.
In addition, such an authentication method leads to a better user experience as users are more likely to implement it into their systems.
Compliance and Regulation Standards
By implementing any type of passwordless authentication, organizations are more likely to meet regulations and standards, such as the General Data Protection Regulation (GDPR) and the Payment Card Industry Data Security Standard (PCI DSS). Since these regulations require strong authentication methods to protect sensitive data and transactions, passwordless authentication can help organizations stay compliant with these requirements.
Conclusion
Passwordless authentication is one of the most innovative cybersecurity forms that offers advantages for small businesses and large organizations. Besides reducing the risk of data breaches, this method decreases the amount of time and resources required to reset forgotten passwords, as users no longer have to remember and enter security phrases. All those benefits can boost the company's productivity and deliver a better user experience for employees.
Overall, passwordless authentication represents a secure and convenient alternative to traditional passwords, which is why it is becoming increasingly popular for organizations that seek more convenient ways to protect sensitive information.