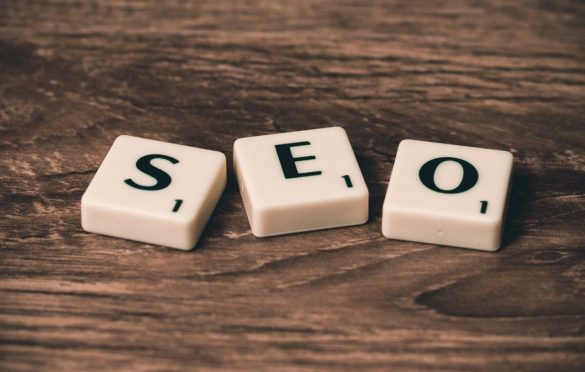 How Can Online Reviews Serve as One of the Most Powerful SEO Weapons for You?
Online reviews come with various benefits if you know how to make them work properly. The SEO and online reviews share a very close companionship, which works parallelly to boost up your traffic and conversion rate. The world of business is revolving around online reviews. Also, the Goole algorithms take note of the reviews, which boosts up the SEO. And thus, you can avail of the Best SEO Australia services to get the best conversion rate from online reviews. Here is how you can make use of your online reviews as a boost for SEO:
Opt for a strategic way to collect the reviews:
The online reviews are not going to be effective for you if you don't know how to gather them properly. Take help from the search engines to understand how people are behaving towards your business and leaving their opinion for it.  You need to put in a proper effort to collect the reviews in a maximum way.
      You can send requests to your customers to leave a review. Also, you can sit with them to get their best response. Pick a time in the day, which is good for interacting.
      Ask people to leave their reviews on the medium of happiness. Keep it as simple as you can. Asking complex quotations can have a negative impact on them. However, don't forget to encourage them to leave a detailed review.
      Measure your step to encourage your customers. Those who don't respond, ask them to do so. But don't disturb them very often.
Make sure your response is appropriate:
Whether it is a good review or a bad review, you need to respond to it accordingly. While leaving out their reviews, your customers also expect you to have some response. This works as a trust-building. The good reviews are worth showing gratitude to. If there is some complaint about your service that you find useful, start with thanking them for bringing it to your focus. Also, you must remember that your responses are public, so work accordingly. Also, bad reviews need to be resolved, no matter how depressing they are.
Keyword research is a practice used by search engine optimization (SEO) professionals.
The SEMRush tool use mainly to analyze data related to the field of SEO, that is, web positioning, and develop strategies to get backlinks to a website or build advertising.
Pick a  convenient review  platform:
While picking a review platform, make sure it is convenient enough to work for your service. There is an array of platforms, of which some are simply general, and some are focused on the niche. To boost up your SEO, you need to pick a platform you need to consider a few things. Have a look:
      How many businesses are usually written on the platform on a monthly basis?
      Registered businesses with the platform
      How the platform works in preventing the fake reviews
      Is that platform enables you to have rich snippet stars for your reviews or not
Allow the reviews to guide the experience of your customer:
The best purpose that your online reviews can do is boost up your SEO to guide your customers. Take note of the reviews and add them to your website so that your customers can have a feeling of trust.  Have an eye on the objective of the reviews. In case you get more reviews every month, add the decent ones to your website, which are related to the client support.
Conclusion:
The review works as the best SEO weapon to help with the conversion rate. Your active responses and working on the reviews help you to grow out of your weak areas and helps to build loyalty with your customers. Gather them using a good platform and make them work to boost up your SEO. Being responsive enough is much appreciable. Also, this is going to help google to determine a good ranking for your service, which will enhance your conversion rate.