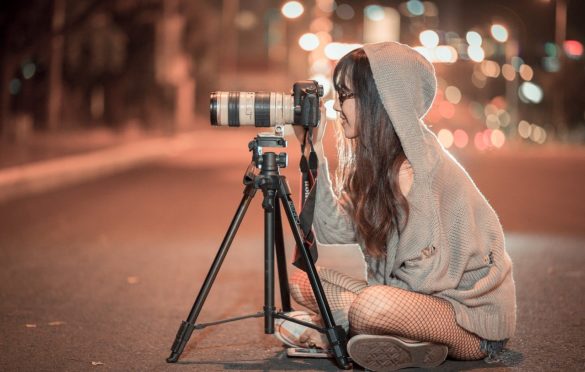 Online Proofing for Photographers: How to Improve Your Client Experience
In photography, photo proofing is a necessary process that allows clients to choose photos from different possible variations before the photographers can process and finalize the images.
The process itself has significantly evolved with technology: in the past, we don't have a digital preview of our photos, so photo proofing back then is a very tedious and inaccurate experience. Then, with the internet, we can send JPG or PNG version of the non-finalized photos via email-based interactions.
Nowadays, however, thanks to high-speed internet and cloud-based infrastructure, we can do a significantly more convenient process that is online proofing.
With online proofing, once a photo session is complete or even in progress, the photographer—that is, you—can simply put all the photos on the online proofing platform. Your client can also access the online proofing platform simultaneously, leaving feedback and comments in real-time while also keeping track of all the changes and revisions.
As you can see, online proofing removes many inefficiencies, and clients will also get a better overall experience, even if they don't know anything about photography.
Proofing In Photography
Photography was there long before there was the internet. Digital photography, as we know it today, is relatively new.
Photography has evolved from its analog form to its digital convenience today; the photo proofing process has also evolved from a much more traditional—if not difficult—process to the online proofing process available today.
Before digital photography, when images needed to be hard proofed (printed) in a darkroom, photo proofing is essentially performed by reviewing the negatives of the camera film or printing the photo in a very small sample (to conserve costs). The sample must also be printed in a proper darkroom or a laboratory, so by no means, it's an easy and efficient process.
Thus, back in those days, photo proofing is a very manual process that requires a lot of time, a lot of equipment, special tools (photo paper, chemicals, a proper room, etc.), especially skills.
Photo proofing today, however, is a much more efficient process, and we now have more options for photo proofing methods. Software applications like Photoshop or Lightroom have effectively replaced the physical darkroom, and we can now easily send PNG and JPG photo files over emails or even text messages.
In this digital age, we essentially have three different options to perform photo proofing: traditional and fully online.
Traditional Proofing
Traditional photo proofing can come in various methods, but the most basic one is to meet in-person with your clients and showing them the photos from their photo session. You can invite them over to your studio, or you may also meet them at their home or at a restaurant/coffee shop.
For example, you can use your laptop to show photos from their photo session in a digital format, and if necessary, you can also show them small printed samples of the images you've taken.
The in-person meeting certainly has its advantages: you can see their emotions as you put the image samples in front of their faces. You can also use the time to build relationships over small talks, which can help grow your business. However, it is time-consuming and can be costly.
Email-Based Proofing
Alternatively, you can send the image files over emails. You can put a watermark if necessary, so they won't be able to use the photo themselves before purchasing your service.
This approach is more cost-effective and less time-consuming than in-person proofing, but you won't get the immediate, real-time interaction of traditional proofing.
Online Proofing
With online proofing, you essentially get the best of both worlds: the real-time interaction of in-person proofing and the cost-efficiency and speed of email-based proofing.
In this method, we can use online proofing software for photographers like Aproove to facilitate the proofing process. We can upload all the photo files to Aproove's online gallery and then send a link to your client. Your client can use the link to open Aproove via the cloud (they don't need to download anything). Clients can use the platform to decide which photos they'd like to purchase, leave comments/feedback, and even download them immediately after they've confirmed their purchase.
Aproove offers the following features to assist online proofing for photography:
Annotations and Markup Tools
Markup and text-extraction tools, as well as measurement tools, and so on to facilitate real-time feedback and interactions between photographers and clients.
Multiple ways to compare different versions of the same image or view similar images from a photoshoot allow clients to check revisions and make photo selects. Various compare methods include side by side, overlay, pixel, ghosting, etc., to help with revisions.
Easily create review steps and assign reviewers to help different clients to review the photos.
Threaded comments to facilitate real-time collaboration. The Mention feature helps add new contributors to a conversation.
Manually or automatically classify review notes via note tags like filter, sort, and report on reviewer's notes.
Conclusion
Online proofing is a powerful solution for photographers to streamline the photo selection and approval process. Clients and photographers can easily communicate in real-time in just a single platform, eliminating the need for back-and-forth email interactions while also providing an immediate, real-time experience of in-person proofing.