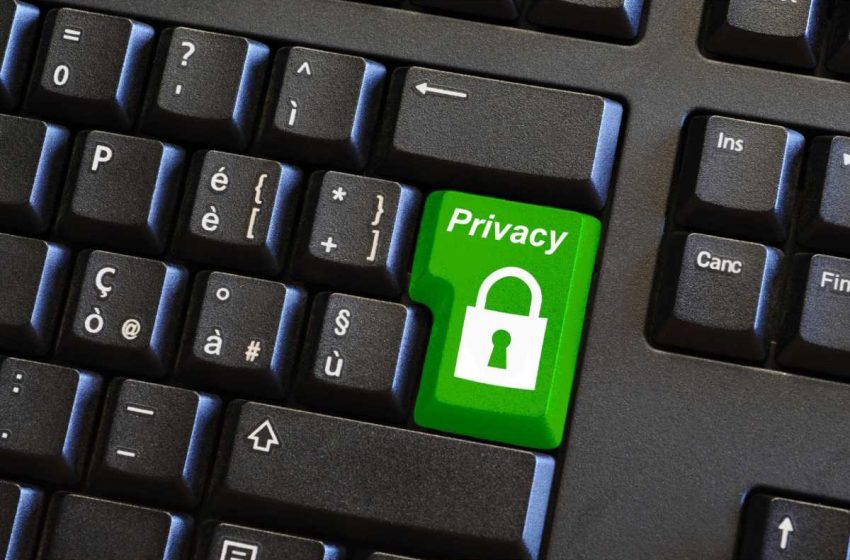 Microsoft Data Protection and Security Benefits for Companies
Companies using the Microsoft Office 365 suite get access to a wide range of security services, apps, and tools for total protection. This is due to the constant updating of security features, which Microsoft puts a lot of effort into making the suite as safe as possible over the years.
Specifically, we're talking about Microsoft data protection and security, which, in turn, guarantees data protection and data loss prevention. Granted, keeping every company safe is impossible, as various factors determine whether a company suffers a potential data breach.
But Microsoft does give companies the tools to protect their data. Because of that, it's important to outline the security benefits for companies using Microsoft 365. That's precisely what this guide is for. So, with all that said, let's start.
5 Security and Data Benefits for Companies Using Microsoft 365
The cybersecurity landscape is constantly changing and evolving, with hackers and malicious actors getting bigger and bolder in discovering new ways to compromise systems. Some of the biggest cyber security risks include a combination of existing threats and sophisticated entry methods.
Therefore, companies must utilize cybersecurity solutions to protect personal, customer, and company data. With that said, Microsoft security is one of the best in the cloud services sphere. While some standout features are locked behind expensive licenses, a wide range of security features are available to users with basic licensing.
Let's see the benefits of using these security features.
Advanced Admin Privileges
Companies can create two types of accounts in Microsoft 365 – standard accounts and admin accounts. Both are used to perform different actions and roles inside the suite. There is also a third type of account – guest accounts, but these accounts cannot perform any sort of roles or actions that could potentially compromise the cloud.
Administrator accounts with administrative privileges are tasked with the management of the suite. They can set additional roles, give and take away access to certain apps, control mail flow rules, etc. Companies must protect admin accounts at all times.
In Microsoft 365, standard accounts don't need to perform these tasks; in many cases, they cannot. This enhances your organization's data protection and security, as standard accounts hold less power.
With that said, admins must protect their accounts at all costs. Popular security measures include implementing two-factor authentication and administrators using standard accounts for non-admin-related tasks.
Threat Detection and Protection
There are many ways for hackers to gain access to sensitive information in Microsoft 365. Luckily, the suite comes with advanced threat protection (ATP) features that aim to detect and eradicate threats before they can cause significant damage.
Advanced Threat Protection is a sophisticated security solution that scans the cloud for potential threats. It leverages machine learning and artificial intelligence to uncover deeply hidden threats inside your system.
With ATP, security teams get alerts whenever a threat is uncovered. Then, the security teams can choose the preferred course of action. Moreover, you can instruct for threats to be automatically deleted upon detection. This is mostly available with email-related threats such as phishing attacks, business email compromise, and malicious links.
Sophisticated Encryption
Encryption is yet another gold-standard security feature in Microsoft Office 365. Encryption adds an additional layer of security by allowing tenants to encrypt messages to prevent prying eyes from viewing confidential information sent through email and similar messages.
The way encryption works is by locking the contents of emails and messages. Every tenant is given an encryption and decryption key to lock and unlock messages. Users can even specify who can view the contents of sent messages, taking away the ability of hackers with compromised accounts to view said contents.
Encryption is a security feature every company must use to secure data and prevent data loss properly.
Enhanced Data Retention
Data retention is an archiving solution that helps companies manage and retain data for legal purposes. In Microsoft 365, data is retained for 90 days after deletion, even if the data originates from terminated accounts.
But admins can increase the retention period for mailbox data up to seven years. This can be done through retention policies. These features also come with advanced search capabilities that help companies remain legally compliant.
Stopping Ransomware
Ransomware is one of the most devastating and sophisticated threats. Ransomware attacks are difficult to detect and even harder to eradicate. Luckily, ransomware has a similar attack vector as most email threats. Namely, the most common attack vector for ransomware attacks is email.
Therefore, we can leverage numerous email security features to stop ransomware attacks. For example, ATP can detect ransomware, while mail flow rules can block ransomware files coming through email.
In addition, admins can prevent auto-forwarding rules to prevent hackers from exfiltrating sensitive email information and data. These features greatly enhance data protection and prevent data loss.
Are These Security Features Enough?
With all that said, it's important to establish whether or not the numerous Office 365 security features are enough to protect data and prevent data loss. Unfortunately, the answer isn't as straightforward.
While Microsoft offers plenty of security features, it's up to each organization to use them properly. Moreover, companies must train employees on matters of cybersecurity to give them the best chance to stop threats and not fall victim to them.
Despite all that, Microsoft 365 isn't a cybersecurity solution – it's a cloud-based service for productivity and collaboration. So, it might be worth your while to use third-party cybersecurity solutions for total protection.