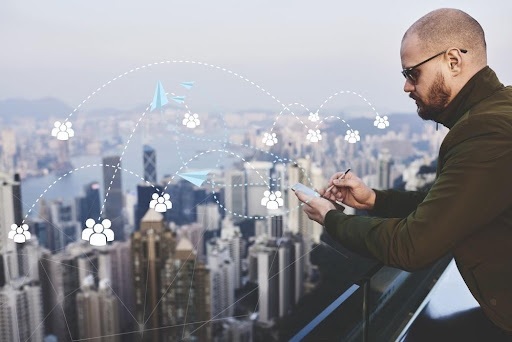 How To Leverage Social Media for Local Marketing
There's no doubt that social media is a powerful tool for marketing your business. No matter what industry you're in, you will have the opportunity to connect with your target audience. Even if you're trying to sell your services, social media provides an easy and cost-effective way for people to find your business. 
So how can you harness this opportunity? Here's an overview of how you can leverage social media platforms for your business in a powerful way to grow your brand locally.
What Is Local Marketing?
Local marketing is a marketing approach focusing on your target audience's location. It targets customers within a specific radius of your business and serves to attract them to your establishment. This way, local marketing offers some specificity to a more general marketing concept.
Social media is a significant part of local marketing and can be a great way to generate new leads and even revitalize long-term customers. It provides an easy way for your business to connect with customers and a platform for you to advertise your products or services. 
People commonly connect with friends, family, and coworkers in the same geographic area on social media. Thus, social share buttons allow visitors to share your content or products with their social media networks, giving you effortless exposure to a larger target audience.
A content creator creates entertaining or educational material to be expressed through any medium or channel. Learn how to be a content creator.
In addition, you can use social media to create a community around your business. The result is an interactive hub where customers can share information about your company and connect.
4 Ways to Leverage Social Media for Local Marketing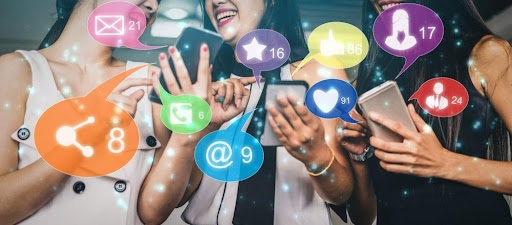 Are you interested in trying local marketing with social media? Consider a few things before jumping into the deep end. The following are some tips to help give your local marketing strategy a boost.
Join Local Groups
Social media marketing is a great way to build a community around your business. People often join local groups on platforms like Facebook to connect with others in the same geographic area. 
However, you don't necessarily have to look for local group pages or chats. Instead, create a group and advertise it to your customers. You can also use these groups as a place to post content and listen to feedback, giving you quality insights into what people are looking for in your area.
What's great about local groups is that they often take on a life of their own, serving to connect businesses and customers in a convenient and accessible way. As more people join the group, the likelihood that you'll generate new customers increases significantly.
Utilize Hashtags
A hashtag provides the potential to create a community around a common topic in your area. It is one of the easiest ways to connect and share content on Twitter and Instagram and increase your reach.
Using hashtags for local marketing can be particularly beneficial. For example, if you have a Houston location and want to target local customers, you can create use the 'Houston' in your hashtags in conjunction with terms relevant to your business on social media. 
Let's say your business name is Breathe Yoga Studio. You can use #BreatheHouston as your hashtag and ask customers to use the same with social share buttons. 
This strategy provides an easy way to generate some exposure in the area while connecting with new people and building a community around your business.
Celebrate Your Local Community
Share genuine content on your social media network. People will be more likely to engage with your content if they believe it's authentic and accurate. It can go a long way in building trust with your audience and creating an influential position for yourself on social media.
Next, genuinely celebrate significant parts of your community. Share info and images of local heroes, events and landmarks, charities, and the like. You'll be able to connect your target audience to the community in a powerful way, giving them a sense of belonging that will make them more likely to support local businesses.
Use Your Existing Customers
Your existing customers are your greatest asset. Treat them well, and they'll reward you with repeat business and positive online reviews.
Utilizing user-generated content and social share buttons in tandem provides your customers with an easy way to share their opinions of your business. 
Opt for a Cohesive Approach
Social media is an excellent way for your business to interact with new and long-term customers. It can be a great way to generate leads and connect with people who would otherwise be difficult to reach. It's effective for reaching specific audiences in a target geographic location and creating a sense of community around your brand. 
The strategies above provide a fantastic starting point for utilizing social media as part of your local marketing campaign.