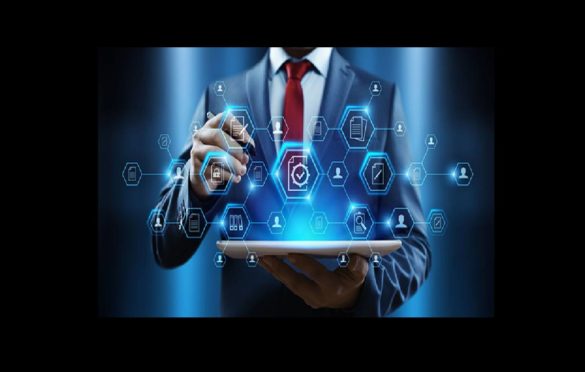 All You Need To Know About Data Cataloging
Suppose today's a great day when your loved ones ask for a movie to be watched together having an action-comedy genre specifically. This will become the first impression that you can't waste otherwise not being worked out next time. You are also pressured to tell your decision as quick before the change of mind.
In this scenario what will be your option to decide which way to go for the best possible same content available, how would you know it was entertaining enough to be must watched?
Thanks to modern technology which provides us with the internet, the internet which provides websites gives us the information which we needed through various forms of datasets whether it was audio, video, image or in a simple text format.
Genuine data assets can be catalogued (In the case of movies here, they are sorted as per their genres, ratings, box office collections, etc.) accordingly for the different firms and organizations to work out the things in more efficient ways taking as much less time that is required.
Today, you can also take advantage of experienced resources by outsourcing your catalog data entry requirements and get the job done with speed and accuracy.
Now, What Exactly Does a Data Catalog Mean?
A data catalog is a structured data resources warehouse that allows data users to discover, view, and analyze data for statistical and business uses in a convenient system.
Data catalogs utilize metadata to allow data consumers to scan the entire data environment of an enterprise easily. And also, process the information available to them, and formulate the knowledge for insight-driving research.
In serving data that may not have initially been included in the quest of a data user, but maybe important to their purpose, metadata is especially strong. This facilitates a deeper, more informed analysis of data.
In addition, data catalogs are changing entities; the ability to curate and maintain data in a centralized location enriches the catalog of data and improves the perspectives and outcomes from which data teams can benefit. If your business data is huge then you can even go with metadata catalog to categorise the data of your business.
While this generally describes data catalogs, data catalogs can differ considerably depending on what data consumers offer:
Networking: Some data catalogs are connected to a single public cloud, while others compatible across clouds, databases, and applications across a wide spectrum.
Development: Within a data or analytics platform, data catalogs may remain natively incorporated, or they can exist as standalone entities. For a more unified user experience, some standalone data catalogs can stay integrated with an API.
Community: End-users of the data catalog may differ significantly, ranging from an application that extracts metadata from the data catalog to a team of data engineers or analysts, to a wide range of positions within an enterprise.
By creating silos of business functions that complicate data integration and operationalization, the diversity between data catalog tools and capabilities can make the jobs of data engineers more difficult, particularly if they do not own the catalog. To prevent this, these considerations should weigh by each company to decide the best data catalog method for their needs and end-users.
The data catalog produces and preserves an archive of data properties through the identification, definition, and arrangement of distributed datasets. The data catalog provides a context for enabling data stewards, data/business analysts, data engineers, data scientists, and other business line data consumers to consider and understand relevant datasets for the aim of obtaining business value.
What does a catalog of data offer?
A strong catalog of data should be provided: Browse and exploration. A data catalog should provide versatile search and filtering options to allow users to easily locate appropriate datasets for data science, analytics or data engineering. Or browse metadata on the basis of a technological hierarchy of data properties. Enabling users to insert technical information, user-defined tags or business words also increases search capabilities.
Extract metadata: from a number of sources. Make sure that a range of connected data properties, including object storage, self-driving databases, on-site systems, and much more, will retrieve technological metadata from your data catalog.
Curating Metadata: In the form of an enterprise business glossary, tags, links, user-defined annotations, classifications, scores, and more, provide a way for subject matter experts to contribute business expertise.
Intelligence for automation and data: AI and machine learning are also a must in the data scales we described. With AI and machine learning techniques on the collected metadata, any and all manual activities that can stay performed can automate. Furthermore, AI and machine learning will begin to fully increase data capabilities, such as offering data suggestions in a digital data network to data catalogue users and users of other services.
Capabilities of Enterprise-class: Your information is key, and to use it properly, you need enterprise-class capabilities, such as identity and access management, and main capabilities through REST APIs. This will also mean that metadata (such as custom harvesters) can remain contributed by customers and partners and also reveal data catalogue capabilities through REST in their own applications.
Analytics for self-service: Most data users have difficulty finding the correct details. And not only finding the right stuff, but knowing whether it's helpful. A file named customer info.csv found. And you might need a customer's register. That doesn't mean it's the right one, though, since it might be one of 50 identical files like that. There may be several fields in the file and you may not understand what all of those elements of knowledge are management of audit, enforcement, and improvement.
You also need to demonstrate the provenance of data with ever-increasing regulatory restrictions on data, whether those data objects come from this source or that source, or how it transform before achieving whatever the final aim is. Your data consumers also want to understand where the data comes from and how it travels around the company in different ways when looking at a table, report, or file.
Supporting data processing with organization glossaries. Many businesses have a language that everybody agrees on and a coherent understanding that they can use for business ideas.
But it's always documenting somewhere in Excel sheets lying around, and that's if the company is fortunate. A catalogue of data is a much safer location where this important business information can process and handled.
Helpful Resouces: Dyifo
MORE INFO:- clothofmystic