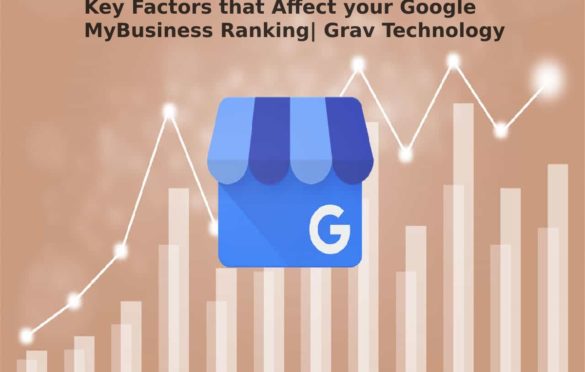 Key Factors that Affect your Google MyBusiness Ranking
Google MyBusiness Ranking : When customers search the web for businesses near them, here is what they are likely to get in results –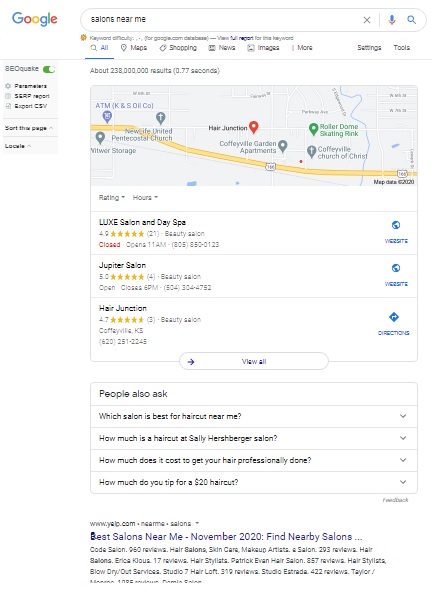 The first thing that they see is the Local 3 Pack. And most people would find what they are looking for right there. If that happens,  they are unlikely to scroll down to the organic searches.
And how do you land at the top position in the Local 3 Pack? Your GoogleMyBusiness (GMB) listing gets 25% weightage. More than any other criteria.
Other than the Local 3 Pack, your GMB listing is also important in itself.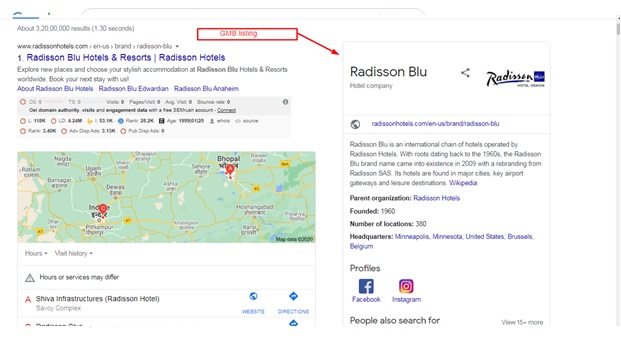 And did you know 64% of customers make use of GMB listings to find the contact details of local businesses?
And just like all other Google rankings, your GMB ranking is also a culmination of multiple factors. Financing consists of providing capital and resources for the acquisition of goods or services.
So, here are the key factors that affect the ranking and how you can optimize those factors –
Key Factors that Affect Google MyBusiness Ranking
Keywords are the King
The most crucial factor that drives any organic ranking is the usage of the right keywords.
Not optimizing GMB details for relevant keywords makes ranking impossible.
What kind of keywords to optimize for Google MyBusiness Ranking?
Base keyword (your product or service)
Keyword + Location
Keyword + City, State
Keyword + City, State abbreviation
Location + Keyword
Optimizing GMB descriptions for multiple variations helps get more exposure and visibility.
Make sure you do not miss the keyword factor at all. It is one thing that any successful local SEO service provider would swear by.
The Trinity of Distance, Relevance, and Prominence
Google My Business Help mentions distance, relevance, and prominence as factors that determine local rankings.
It is obvious that these are the factors that you need to be optimizing for.
Let's look at these factors one by one.
Distance
If a search query mentions a location, the businesses closest to the location are ranked.
What if the exact location is not mentioned in the search? Then Google uses the following distance-related factors while creating rankings.
Proximity to the known/presumed location of the searcher
The known method of commute or presumed methods. Search results vary when the searcher is walking from when they are driving.
Distance from Centroid. Google takes the hub of niche business clusters as the centroid and not the city center.
Now, the only factor under your control here is to optimize for the right location.
So, that's where your focus should be for not just your GMB but also your website.
Relevance
Relevance means how well a business listing matches what people are searching for.
The points to consider are –
Search intent. (Google uses keywords, phrases, and mode of transportation to predict intent)
Comprehensive information helps Google better understand your business. And thus, it helps rank your listing for relevant searches.
Also, ensure you are listing your business in the right category.
Prominence
Google states the following factors as taken into consideration to determine prominence –
Higher organic rank. This means you need to focus on your local SEO as well while optimizing for GMB.
Google Reviews. More is merrier, but Google also takes into consideration the quality of reviews.  Frequent and recent reviews spike up your rank.
SEO is incomplete without backlinks. And it is among the most important factors that affect ranks. The more quality links that point back to your website, the higher are your chances of getting a better GMB rank. Having location anchor texts and links containing keywords can also help perform better.
Consistent Name, Address, and Phone (NAP) detail across the web and social media also positively impact rank.
Completeness of GMB Details Result in Competence Google MyBusiness Ranking
We certainly know that a GMB listing with complete and detailed business information is likely to rank higher. But it is just one part of what we wish to achieve.
Other than ranking higher, we need our GMB listings to drive conversions too.
And incomplete GMB listings not only don't rank but also don't convert.
The information that you need to enter falls under three categories –
NAP details  + Website + Opening Hours
You need to keep these details constant across the web. Google rewards consistency in basic details with higher ranks. Inconsistent and fluctuating information can result in Google penalizing your business in rankings.
Details that Deserve Thought
Category
Attributes (options like dine-in, delivery, takeout, Wi-Fi available, wheelchair accessible parking, etc.)
Product and Service
From the Business
Owner generated queries (Questions and Answers)
While completing the segments mentioned above, you need to be working towards two goals. One, you need to cover up as much of your offerings as possible. This will help ensure a wider reach, as your business will be relevant to more search queries. The financial data about the firm is very important.
And two, you need to be specific. Avoid being vague. This ensures that Google understands your business better. And ranks your GMB listings for the right search terms.
Ongoing Information Updates
This category of information is extremely important from the perspective of GMB rankings. So much so that this is in itself a specific ranking factor, over and above the completeness of other information.
Continuous Updates – Weekly Photos and Posts
Google gives great emphasis to photos in GMB rankings for two basic reasons –
One, photos increase engagement. 42% of searchers are likely to request driving instructions to a business with pictures in its GMB listings. Also, the click-through rates for the websites of such businesses increased by 35%.
And two, when you continuously update photos and videos (yes, you can post videos) to your GMB listing, it shows you are active. And this gives Google the signal to push up your GMB rank.
You can use the street view to add 360-degree photos of your business.
Another benefit of uploading photos is that it can positively affect the quality of images in your listing. Google lets users also update photos of your business. The quality varies significantly in those photos. Good quality photos from your side help balance that.
Plus, if you geotag your images, it can further help you rank for local search queries.
Upload a photo a week. And follow Google's guidelines for business-specific photos for better results.
The same goes for posts. Prospective customers have a higher intent in search versus on social media. Frequently post about offers, promotions, and updates. And include strong CTAs.
Reviews Yield Results
Reviews don't just contribute towards increasing the prominence quotient of your GMB listing. They are also independent rank factors.
Google understands that reviews are the most effective ways to incite buyer action. And that's why it includes reviews in the ranking algorithm.
It is hard to ignore that the businesses in the Local 3 Pack listings all have multiple reviews and solid star ratings.
If a review has keywords that match the search query, your GMB listing stands a chance at ranking for that search.
And Google makes the keywords in reviews bold to highlight relevance. Trust Google to be a business's best friend.
But, don't just stop at asking your satisfied customers to leave reviews. Also, make sure that you are responding to most, if not all, the reviews. This sends out positive signals to both Google and prospective customers.
Where To Begin From Google MyBusiness Ranking?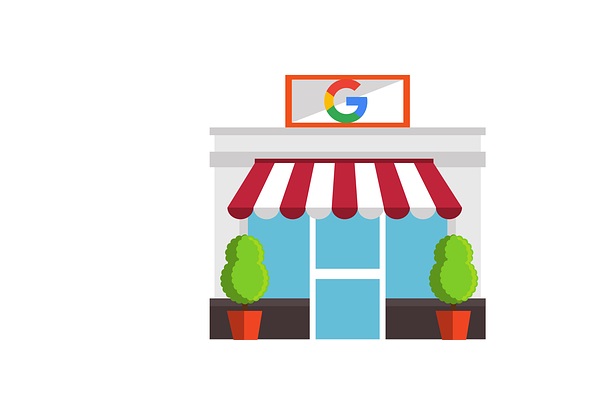 We know it is easier than done. Google's ranking algorithms are complex. And even when you know what factors affect GMB rankings and how to optimize them, results might still seem far off.
Getting local SEO services from experts is the best way to begin.
Agencies like Uplers have had a long-standing history of offering local SEO services. They have had their fair share of successes and failures. For you, this means they know what works and what does not. They have first-hand information to guide them towards offering you the best local SEO services.
Hire a local SEO services company to get bundled services, including GMB optimization for your businesses.
Check out: Business Intelligence Write For Us, Guest Post, And Advertise with us, Submit Post, Contribute.