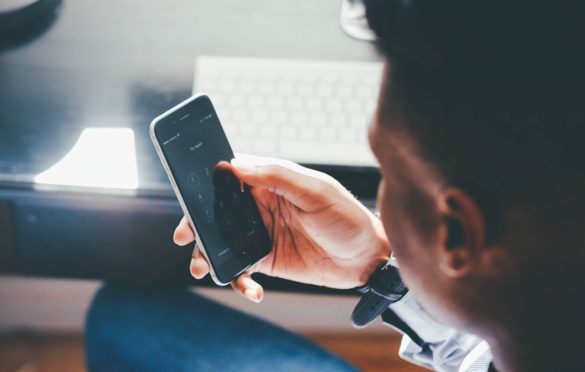 Is IT the Right Major for You?
Many college students choose to major in information technology (IT) since it's a field that can pay well. But a lot of people don't know what it is or what it involves. Knowing the skills successful IT professionals need to have will allow you to decide if this is the right major for you. 
Preparing for the Major
You'll want to start getting good grades while in high school. When you're in college, you'll need to go above and beyond to develop your skills and allow you to create projects to show potential employers. It's important to make the most of each assignment since you can use them later. Before college, you'll want to start thinking about your financial options. Getting good grades in high school might lead to scholarships in school later. But scholarships and grants might not cover everything, which is why you might want to look into loans. If you're considering private student loans, you can use a student loan calculator to estimate what your monthly payments might be. That lets you compare your options. 
Having the Right Skills
Even if you are interested in IT, you might not have the skills of a typical IT professional.  Customers look for a streamlined process to handle the IT support, and a great IT service desk template goes a long way in ensuring this. The good news is that it might not matter if you can develop the needed skills during college. For example, you should enjoy working with people. You can't stay in your office all day without seeing anyone. You'll have a lot of human interaction, whether you're a help desk technician or a high-level engineer ensuring things go smoothly. It's important to be able to work together in a team. You should also be able to explain complicated terms in simpler terms. Tech people should be able to keep others informed. For example, if you have a support position, will common problems drive you crazy, or will you be able to patiently explain concepts and get them to understand?
Careers to Choose from
If you get an IT degree, it can open a lot of doors. For example, you might decide to be a network administrator. It's a complicated subject, and you have to be able to know it well. You might work on maintaining existing networks or setting up new ones. Or you could test networks for weak areas and create VPNs for remote workers. If employees' access goes down, they won't be able to work. This is an extremely important job since networks can change quickly. Getting things done immediately is vital, and you'll need to be able to both adapt to and learn about changes quickly. 
You could also be a database administrator. These hold a lot of business data, whether it is customer information for a store or hospital healthcare history. Database admins are responsible for tasks like setting up or installing new systems or moving them over from an older provider. Like other IT careers, security is vital since data leaks can be catastrophic. You'll need to know these tools well, including maintenance and storage methods.
KNOW MORE:- theehealthcar
Check out: SMS Write For Us, Guest Post, And Advertise with us, Submit Post, Contribute.