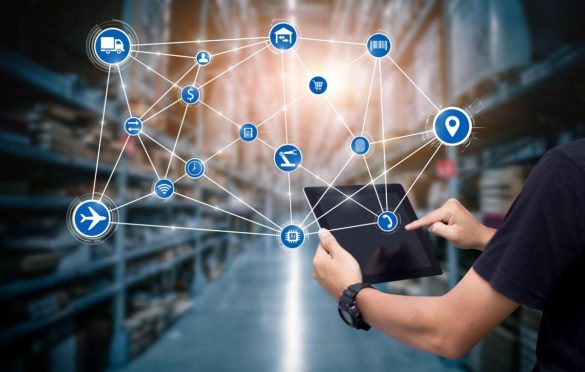 Importance of supply chain forecasting in the retail industry
7 Reasons why Supply Chain Forecasting is crucial for seamless flow of goods in retail
Companies manufacturing a large volume of the same or similar merchandised products and holding them in their inventory are likely to integrate a predicting model into their overall retail supply chain management plan. However, this type of management usually is not reasonable in companies that custom-build the products for individual customers' requirements. Therefore, in order to attain a flawless delivery of good to the customers, the companies need to develop a Supply Chain Forecasting planning by specifying all the links in the supply chain.
For the majority of the companies, that can consist of suppliers, intermediaries, and other businesses with which they require to create coordination and collaboration. Thus, once all the links in the supply chain are found, the firm's on-hand inventory supply should be harmonized with its production demand.
Therefore, for retail businesses, having the correct amount of inventory on hand is essential. Also, running out too frequently results from having too little, which makes people shop elsewhere. A surplus result in unreasonably expensive storage and inventory management costs heavily. But where can a company consistently find a medium between these two unfavorable extremes? This is why Supply Chain Forecasting is used in the field of supply chain management.
What is supply chain forecasting?
The technique of foreseeing demand, supply, or pricing for a product — or a variety of items in a particular industry is known as supply chain forecasting.
For instance, the algorithms underlying a forecasting model can forecast a product's price by examining data from suppliers and buyers. To improve the accuracy of the pricing estimate, the computer can also look at outside variables like the weather or other disruptive events.
AI is used in improving supply chain forecasting (advanced) to reduce costs and time, increase accuracy, and assist businesses in quickly responding to exceptions. Large amounts of forecasting data may be assimilated by AI-powered supply chain platforms, which can then deliver insightful data that helps to ensure a flexible and agile supply chain.
Importance of supply chain forecasting in retail
The value of demand forecasting has been discussed in economics, and over time, some essential books have been produced on the subject. However, here are some benefits of forecasting in the context of the supply chain, namely:
1. More efficient production planning
Modern demand planning strategies resemble staring in a rear-view mirror in many ways. Knowing where you've been and where you're going can often help you predict where you're going, but this only sometimes prevents multiple-car accidents on the freeway.
However, forecasting enables businesses to look ahead and prevent this fictitious disaster through more efficient production scheduling that considers market dynamics, consumer wants, and the availability of raw materials and component parts.
Manufacturing businesses can operate with more agility, transparency, and flexibility to react to changing production settings or schemes because forecasting offers them an edge over these components of planning and production cycles.
2. Stock drop
Manufacturing companies can work more successfully with suppliers to attain ideal inventory levels and lower the likelihood of part shortages or overages if they have a better understanding of and ability to estimate demand or orders for specific products.
Manufacturing firms may more correctly assess the degree of customer demand concerning the number of component parts required to complete orders and maintain scheduled delivery windows thanks to forecasting capabilities.
Goods reduction helps businesses streamline their operations by lowering the time unused inventory spent in a warehouse, which in turn helps reduce the amount of storage or container space needed.
3. Cost-cutting
We previously spoke about how forecasting lowers the costs of leftover materials or components. However, forecasting also assists businesses in reducing costs by giving them the foresight to place orders for less stock than is required to satisfy client demands.
Additionally, forecasting assists in lowering costs related to various other crucial production operations, including hiring and managing staff, locating raw materials, and even some front-office or client-facing tasks.
A more efficient and cost-effective production platform translates into a more efficient and cost-effective manufacturing organization because forecasting affects the production cycle from beginning to end (and because production cycles affect each touch point of the value chain).
4. Improved logistics for transport
Imagine Manufacturing Company A assessing its transportation arrangements only to discover significant expenses related to shipping a specific quantity of goods to a particular place. This company aims to combine shipments or modes of transit to control or lower these costs. Depending on customer demand, it may even change delivery dates.
Even if these might be the right choices, forecasting enables businesses to go a step further and methodically assess their transportation strategy to spot places where efficiencies can be improved and redundancies reduced.
Forecasting enables businesses to understand the when, where, how, and why of the most strategic product moves since efficient transport logistics are the quickest and more efficient means to move things from Point A to Point B.
5. Enhanced client satisfaction
In the modern global manufacturing sector, ensuring that the client receives the appropriate product in the proper time and is delivered in a manner that meets their expectations is the key to achieving customer satisfaction
It makes sense how forecasting functions to raise customer satisfaction and encourage growth and expansion in the short, mid, and long term if we view forecasting as a holistic method of enhancing, streamlining, and improving a manufacturing company's operational, logistics, and production cycle platforms.
The Bottom Line
Forecasting is a crucial part of supply chain management, assisting businesses in completing orders on time, avoiding irrational inventory expenditures, and preparing for price changes—all while reducing costs and maintaining customer satisfaction.
Effective forecasting is a complicated process that takes training and real-world experience. It is necessary to condense general knowledge about supply, demand, and price determinants into hard facts, which must then be studied in conjunction with other data and used to provide accurate estimates.