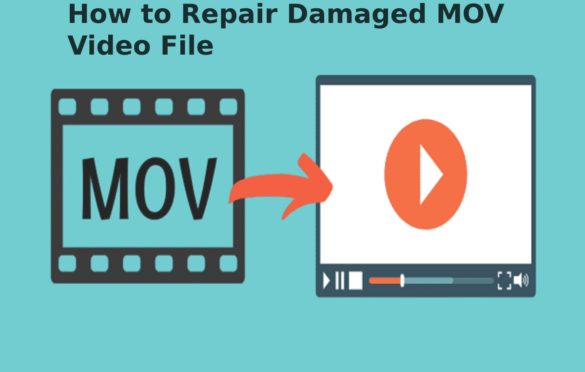 How to Repair Damaged MOV Video File
MOV is a format for recording and playing back videos. It was developed by Apple in the 1990s. Like any other format, it is also prone to issues and malfunctions. These issues may make it difficult to play MOV on some devices or applications, requiring repair before the file can be used. This post will look at a few of the most common reasons that a MOV format data won't work and how you can fix MOV file problems! We will also offer you some tips to keep them in the best form. Keep reading to know more.
We know that the video editing process is a meticulous job and requires care with every step. For this reason, it is necessary to have a sound, reliable video editor that lives up to our expectations.
Part1: Reasons behind Unplayable MOV File
MOV is one of the most widely used video formats in the world. For this reason, it's not uncommon to find a clip of this type that will not play on an iPhone iPad or even windows devices. No matter how hard try, sometimes these files are unplayable or even inaccessible. MOV files have a complicated format, and there is a higher chance of damage. Some of the reasons why a MOV file may not play on a certain device:
·         Missing Components:
MOV files need a few components in order to function correctly, and if any of them is missing, the file will be unplayable. One of the common reasons is the file doesn't have an EOF- End of File marker.
·         Broken Header:
Videos of any type has a header that shows information about the file. If this is broken, it will not be possible to play or edit it and the ones with broken headers are usually unplayable unless repaired by an efficient tool you will learn about later in the article.
·         Unsupported Encoding:
MOV can use different encoding formats, which makes them compatible with a variety of devices and programs like QuickTime Player or VLC, but if the software doesn't support this format, it will be unplayable.
·         Video Compression Issues:
When a tool compresses a video, they convert the original data into a smaller one. They do this by grouping some pixels from the frames that are identical. This will make the original clip smaller, but it removes some of its quality, leading to an unplayable file if the compression quality is too low.
·         Improper Downloading:
Sometimes MOV vid will be corrupted or unplayable because they were interrupted while downloading. This results in a frozen frame or the player will keep skipping to a random part of it or altogether it can also become unplayable.
·         Improper conversion:
For instance, converting a vid of any format to a MOV format requires the use of efficient software. Not all programs are compatible with multiple formats or convert them without damaging them. [If you have a low reputation software]. This can result in corrupted audio and video, which would make it unplayable.
·         Interruption While Recording:
A vid clip can become unplayable if it is not adequately recorded. This could be due to a lack of battery power or the camera being accidentally turned off while recording.
·         Infected With A Virus:
It can also become unplayable due to a virus attack. This could happen when downloaded or uploaded from an outside source and should be scanned before download. The storage device where MOV data are stored can also be attacked by malware or notorious virus resulting in becoming unplayable.
·         Audio Issues:
Some videos become unplayable if the audio is interrupted or corrupted in some way. This could arise due to a number of different factors such as power issues, software interruption, and malware are present. When the audio content is damaged, the whole content can also be damaged or unusable.
Part2: How To Repair Damaged Video Files in MOV Format:
The easiest way to fix a damaged or unplayable MOV video file is by downloading and installing Wondershare Repairit Software. This software will allow fixing any errors or corruption that happen to the data. It is a handy and accessible software application that will enable you to repair MOV files with ease, thanks to its simple process, while giving you all of your lost content back in seconds. This software has been designed for users who have limited knowledge. By following the below mentioned easy steps, you can get back your damaged MOV files.
What is a knowledge management system – knowledge management system is any kind of IT system that stores and retrieves knowledge to improve understanding, collaboration, and process alignment.
Step 1- Add Video Files: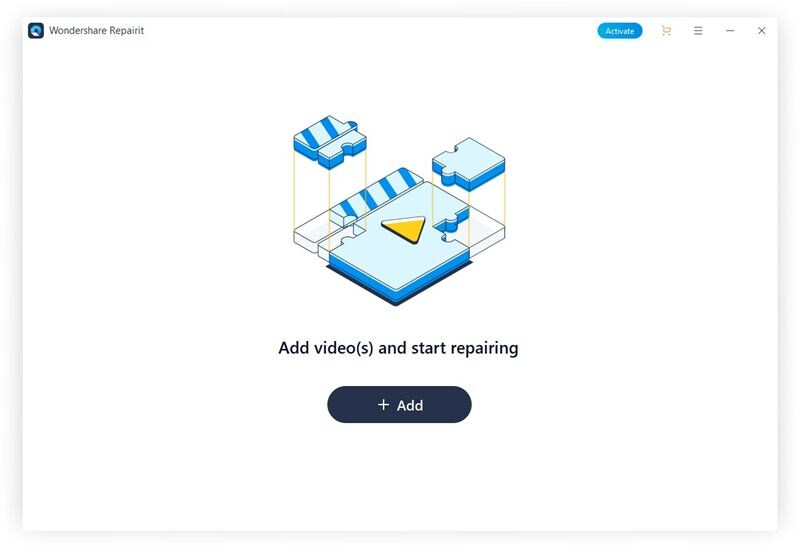 Open the Wondershare Repairit tool and click on the Add button. It will allow you to add the corrupted MOV clips. You can add multiple item too.
Step2-Repair Damaged MOV File: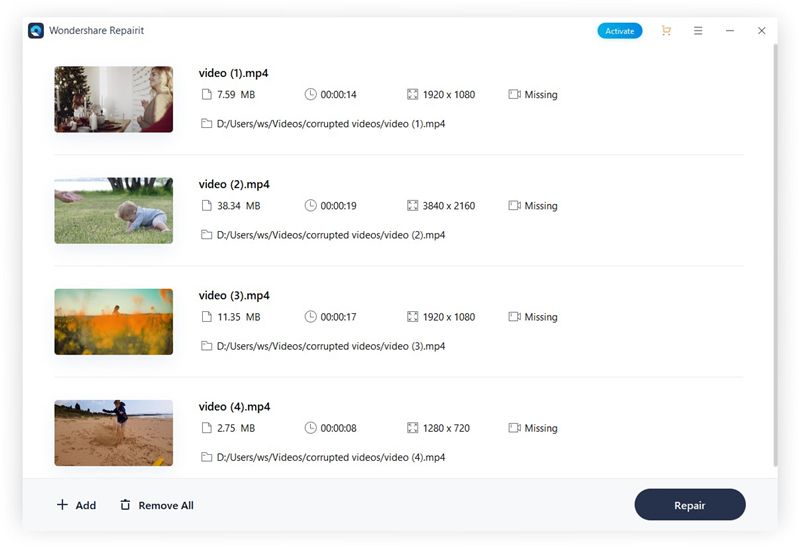 Select the corrupted/damaged video from the added list and click on the Repair button to initiate the repairing process.
Step3- Preview and Save: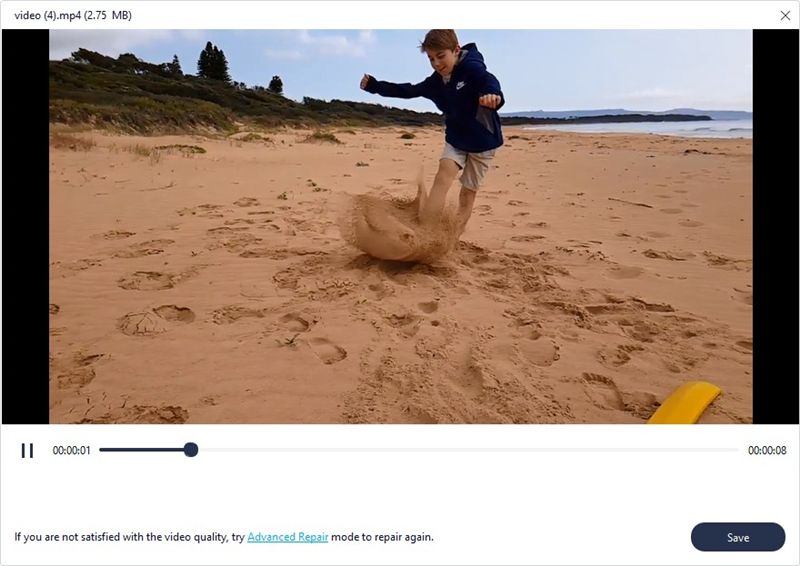 The MOV video repair tool has a preview function to ensure that the video has been repaired successfully. Next, you can save it to a suitable location on your PC
·         Part3: Tips to Protect MOV Video Files
-Make sure the device where MOV files are stored is free of malware and viruses. Install an antivirus that offers maximum security against malware, phishing files, viruses, and more. Keep your system up to date with OS updates and invest in premium antivirus software. Avoid installing unneeded programs that may contain malware or viruses to protect your visual data.
-If your video files are stored in an external storage device, make sure the device is inserted and appropriately unmounted. This will avoid any physical damage to the storage device and an abrupt ejection that results in a halt of reading/ write operation that could potentially damage your video files. People tend to ignore this and end up getting their video files unreadable.
-Avoid using cheap or outdated video players to play back your files. There are free software programs that can take care of this for you, so make sure the player is up-to-date before opening any video file on a computer.
-The file transfer should be done at a stable speed and without any interruption. This allows the file to be transferred safely and without any errors. There should not be disconnect between devices or a power cut during the transfer process and never deliberately stop the transfer in the middle.
-Always back up the video file before performing any changes to it. When editing and altering a video, creating a second copy is necessary. That way, if something goes wrong, you will have another version of the original one that can be played without errors."
-Do not use low-quality and unregistered repair software on the video file if you want to avoid errors and total loss of video data. Suppose your files show signs of errors in the video. In that case, it is advisable to clean them and repair any errors before transferring or playing via a tool from a reputable developer.
-Do not use low-quality and unregistered repair software on the video file if you want to avoid errors and total loss of video data. If your files show signs of errors in the video, then it is advisable to clean them and repair any errors before transferring or playing via a tool from a reputable developer.
Ending Note – MOV
To conclude, MOV video files maybe not playable on your computers and other devices for various reasons. But you can always fix them. Using good and well-known software, you will avoid any loss in data as well as solving all problems with the video file to make it playable again. Wondershare Repairit is one of the best ones that support MOV or MP4 repair from a wide range of devices and numerous formats. The tool has an online version through which you can restore video data up to 200 MB, and for larger files, there is a desktop version.