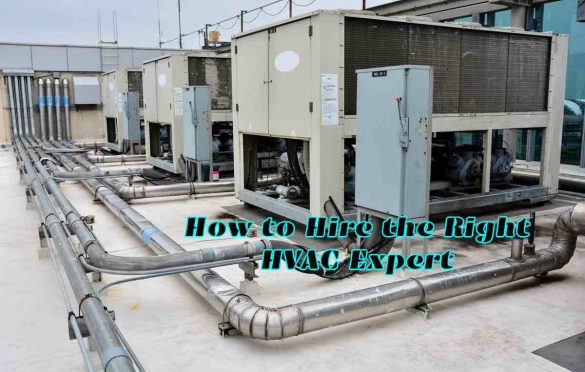 How to Hire the Right HVAC Expert
Most people hire the first HVAC expert available when the system faces emergency issues. However, the HVAC system is complicated, and you should service them correctly to avoid unwanted consequences.
The HVAC system should be replaced after ten years, and here are some things you should consider before you hire an HVAC expert and more on HVAC Software.
Experience and License
The HVAC system is among the most expensive items in your home and whoever works on it must assure you that they have the right training. Contractors must have at least five years of experience before they get a license, and organizations should also have a certain bonding and insurance level.
It is advisable to ask about the contractor's experience since stability indicates that these contractors are doing the job right. You can also ask about the expert's certifications to know whether their credentials are up to date. Technician training entails many industry facets, but air balancing is the most essential.
Home Evaluation
Potential contractors should have a home evaluation to know the best cooling and heating solution. Contractors must check for leaks and loose segments in the duct system and give you a written estimate after the evaluation.
These valuations help to compare costs, energy efficiency, and other proposals.
Reference and Referrals
Asking for referrals and references is an excellent way to land a certified HVAC expert. Enquire from your referrals whether the company had clean installations and if they interfered with the owner's property.
Also, confirm whether the company tested the system after installation to ensure it is in the best condition. It is also possible to get reviews online, but know that most are fake. Look for referrals from friends, co-workers, or neighbors to get the best-qualified expert.
Good HVAC consultants have pride in their company, have trucks in good condition, and the company name is emblazoned on their vehicles.
Efficiency
Efficiency is essential when looking for an upgrade. Everybody wants efficient equipment, and you should consider this before you hire an HVAC expert. Enquire about the star-rated designs to pick the best expert.
Have Information on your HVAC System
You must know your HVAC system well before you interview any potential candidates. Informed technicians quote your project accurately if they know the main information upfront.
It is advisable to provide your [HVAC expert with;
The model and manufacturer information
A short maintenance and repair history
A brief account of the issues facing your [HVAC system.
Verify Their Documents
Ensure you verify your potential technician's credentials as an added precaution to ensure they are well prepared for the job. These documents include state license and insurance. Certified credentials from certain organizations enable providers to prove their experience and training.
It will help to look for the following qualifications;
North American Excellence
HVAC Quality Installation
Technician Certification Awards.
Final Thoughts
HVAC experts help us to repair units in case of unwanted damages. The HVAC system is expensive, meaning you should hire competent technicians only. The above article has discussed tips on finding the best experts, and you can contact us for more information.