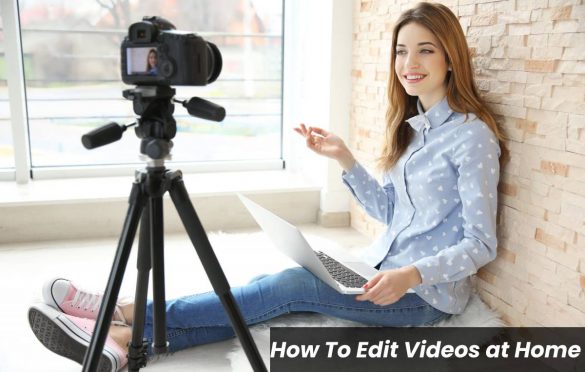 How To Edit Videos at Home
Videos at Home – If you're thinking about challenging yourself to editing some home videos, or even doing it on behalf of others as a business once you have learned the skill, then there are a few things you will need to consider before you dive in.
You are going to need the right equipment first and foremost, then the right software, and then the knowledge and training to make it happen!
In this article we will explore these elements, and before you know it you will be a super successful video editor!
Equipment
The first thing you are going to need is a desktop for video editing. While it is possible to work on a laptop, it is not in any way ideal. The screens are smaller, you can lose work from running out of power when out and about, and the storage / processing speeds are usually much smaller.
That being said, a high end laptop, is potentially better than a low end desktop when it comes to video editing. This is because editing is unfortunately a very heavy task for a computer, and therefore a really cheap machine isn't going to cut it.
We would suggest talking to an expert and getting some good advice on the best machine to buy for your needs to ensure you aren't disappointed and get exactly what you need. The sales team at Lenovo are super helpful and none pushy, so it's worth asking them for their opinion.
Software
There is a whole host of options for video editing software, ranging from free to thousands of dollars. It's not always a case of the more expensive the better, as personal preference plays a huge part in which software you choose, but our best advice would be to get the free trials of all the products out there. This will allow you to play around with them, test them, and decide what you like or don't like about a certain software.
Budget considerations are also going to come into play here too, but read reviews and take free trials and see which of the options out there will work well for you.
Knowledge
This is the part that cannot be rushed. Taking the time to learn the skill properly is what is going to make you a great video editor. With this in mind, once you have chosen your software, look online for tutorials. Often the individual software site will offer free training on the product.
However, one of our favorite places to learn software (well known software at least) is Udemy, because there are hundreds of really good quality courses on all kinds of software, and they literally cost the price of a coffee and sandwich!
Once you have mastered all of these three things, you should be a pro video editor. You can now make amazing videos of the kids dancing round the living room, or your cousin's wedding! But best of all, if you master the skill set, video editing is a wonderful business which could potentially bring you in an additional income as well!
Enjoy!