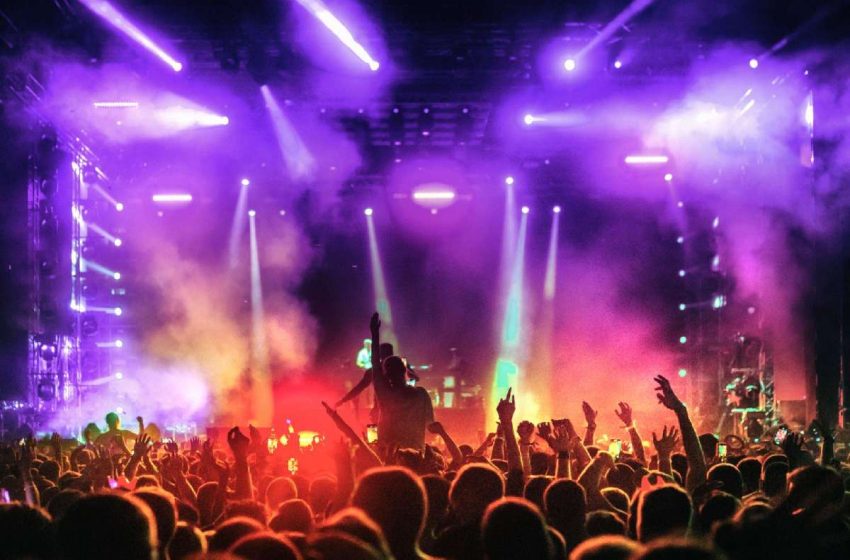 How Tech Advancements Improve Concerts: Revolutionizing the Live Music Experience
The live music industry has witnessed remarkable transformations in recent years, thanks to rapid advancements in technology. From innovative stage setups to interactive fan experiences, technology has revolutionized the way concerts are produced and enjoyed. In this article, we will explore how tech advancements have improved concerts, creating unforgettable experiences for both artists and fans. 
Immersive Visuals and Stage Productions: Unleashing Creative Possibilities
Tech advancements have brought about stunning visual experiences that amplify the impact of live music performances. With the integration of cutting-edge technologies such as LED screens, projection mapping, and holography, artists can create immersive visual displays that captivate audiences. These technologies enable dynamic stage setups, where visuals interact seamlessly with the music, enhancing storytelling and creating a multisensory experience. Tixel plays a pivotal role by ensuring fans have access to these visually breathtaking concerts, connecting them with artists who push the boundaries of creativity.
Audio Innovations: Crystal-Clear Sound Quality
Advancements in audio technology have significantly enhanced the sound quality at concerts. State-of-the-art sound systems, precision engineering, and spatial audio techniques provide concertgoers with an immersive audio experience. From crystal-clear vocals to thunderous bass, technology ensures that the music resonates with the audience, creating an unparalleled sonic journey. 
Virtual Reality (VR) Experiences: Beyond Physical Boundaries
Virtual reality has opened up exciting new possibilities for concert experiences. Through VR, fans can transport themselves to live events regardless of their physical location. VR technology allows for virtual attendance, where fans can enjoy the concert from the comfort of their homes while still feeling a sense of presence and connection to the artist. 
Enhanced Fan Engagement: Creating Interactive Experiences
Technology has transformed the way fans engage with live performances. Mobile apps, social media platforms, and interactive installations enable fans to participate in the concert experience actively. From live chats with artists during performances to real-time voting for song choices, technology bridges the gap between artists and fans, fostering a deeper connection. Tixel's platform recognizes the importance of fan engagement and provides a secure environment for fans to discover, connect, and engage with their favorite artists and their live shows.
Data Analytics and Personalization: Tailoring the Concert Experience
Advancements in data analytics have empowered artists and organizers to personalize the concert experience for individual attendees. By collecting and analyzing data, artists can gain insights into fan preferences, allowing them to curate setlists, stage designs, and visual effects tailored to the audience's tastes. This level of personalization creates a more intimate and memorable experience for concertgoers.
Technology has significantly improved the concert experience, offering immersive visuals, crystal-clear sound, virtual reality experiences, enhanced fan engagement, and personalized encounters. Through platforms like Tixel, fans have access to secure ticket resale services that connect them with artists who leverage these tech advancements. As technology continues to evolve, we can expect further innovations that push the boundaries of what is possible in live music. Ultimately, technology enhances the live music experience by creating unforgettable moments, bridging physical boundaries, and deepening the connection between artists and fans. With Tixel's dedication to providing secure ticket resale services, fans can explore a diverse range of concerts that harness the power of tech advancements.
Looking ahead, we can anticipate even more exciting developments in the intersection of technology and live music. Advancements such as augmented reality (AR) and mixed reality (MR) have the potential to revolutionize concerts further. Imagine attending a concert where holographic projections blend seamlessly with the physical stage, or where AR overlays enhance the visual spectacle in real-time. These technologies can create mind-blowing experiences that blur the lines between the virtual and physical realms, allowing fans to engage with music in ways never before imagined.
Furthermore, advancements in artificial intelligence (AI) and machine learning present opportunities to personalize the concert experience on a deeper level. By analyzing data from fan behavior, preferences, and feedback, AI algorithms can generate tailored recommendations, suggest optimal seat locations, or even create customized setlists based on individual tastes. This level of personalization amplifies the emotional connection between fans and artists, fostering a sense of exclusivity and making each concert feel like a one-of-a-kind event.
In conclusion, technology has undeniably transformed the live music landscape, enhancing concerts in numerous ways. From immersive visuals and audio innovations to virtual reality experiences, interactive engagement, and data-driven personalization, tech advancements continue to push the boundaries of what is possible in live music. Through platforms like Tixel, fans have access to secure ticket resale services that connect them with these groundbreaking experiences. As technology continues to evolve, the live music experience will undoubtedly evolve with it, offering new and exhilarating possibilities for artists and fans alike. So, embrace the synergy of technology and live music, and get ready to witness the future of concert experiences unfold before your eyes.