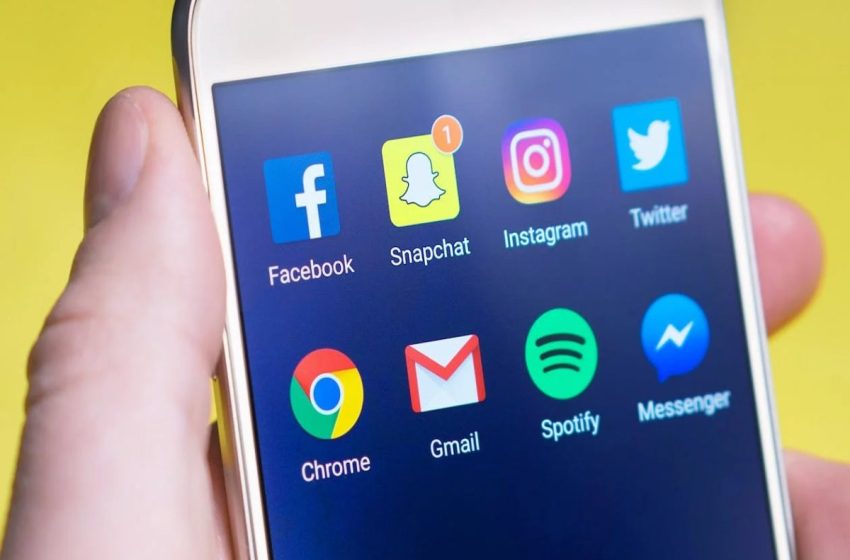 How Social Media Addiction Can Impact Your Mental Health
Social media came to us with the promise of connecting people. While it did do that, it also managed to do a lot of harm in the process.
Thanks to social media addiction, people of all ages, especially young people, are struggling with mental health problems. This is happening in a variety of ways.
In this article, we'll walk you through how social media addiction can impact your mental health.
Increased Feelings of Loneliness and Isolation
Social media promises to bring people closer. However, according to Forbes, it can often lead to increased feelings of loneliness and isolation in those who become addicted.
Scrolling through endless feeds of curated content can create an illusion of social connectedness. At the same time, however, it can also make users feel left out or less satisfied with their own lives. Constant comparison with others' seemingly perfect lifestyles and social circles can breed feelings of inadequacy and alienation.
There's also the phenomenon known as "fear of missing out" (FOMO). Here, individuals become obsessed with the idea that others are having more exciting experiences or achieving greater success. FOMO, created through social media usage and addiction, can lead to anxiety and depression, affecting one's self-esteem and overall sense of belonging.
Sleep Disturbances
The Sleep Foundation reports that excessive use of social media, particularly in the evenings, can disrupt sleep patterns. The blue light emitted by screens interferes with the body's natural circadian rhythm, making it difficult to fall asleep or stay asleep. Sleep disturbances are a well-documented cause of poor mental health, leading to increased irritability, anxiety, and reduced cognitive function.
Besides, social media addiction often results in users staying up late, scrolling through their feeds, or engaging in online discussions. This nocturnal behavior can exacerbate sleep problems, creating a vicious cycle of exhaustion and emotional instability.
Reduced Self-Esteem and Body Image Issues
Social media platforms are rife with images and stories that promote unrealistic beauty standards and lifestyles. For those addicted to social media, the constant exposure to these images can lead to reduced self-esteem and body image issues.
Many users feel the pressure to present an idealized version of themselves online, which often involves heavy filtering, photoshopping, and posing. This can create a distorted self-image, making individuals feel inadequate in comparison to the flawless personas they see online.
According to TorHoerman Law, the feedback loop of seeking validation through likes and comments can further damage self-esteem. Relying on the approval of strangers for self-worth can be emotionally draining and contribute to a negative self-concept. This sort of issue is particularly seen on Instagram.
Many started filing lawsuits against Instagram because of how the platform causes body image and other mental health issues. As per the latest Instagram lawsuit 2023 update, it's been seen that many believe that platforms like Instagram have been made addictive on purpose.
Although these platforms won't take responsibility for how third-party content affects users, they can't deny their products' addictive nature.
Attention and Concentration Problems
Social media platforms are designed to capture and hold our attention. They use algorithms and notifications to keep users engaged for as long as possible. However, this constant barrage of notifications, updates, and scrolling can lead to attention and concentration problems.
Social media addiction often results in an inability to focus on tasks. This, according to Verdict, leads to decreased productivity. The constant distraction can also contribute to anxiety as the mind becomes overwhelmed by the sheer volume of information and stimuli. The need to check social media frequently can create a sense of restlessness and impulsivity, further impairing one's ability to concentrate.
Relationship Strain
Social media addiction can strain relationships with family, friends, and partners. When individuals become consumed by their virtual lives, they may neglect real-world interactions. The constant checking of social media during face-to-face conversations can be perceived as disrespectful and disinterested.
This can lead to misunderstandings and conflicts, putting added pressure on personal relationships.
Moreover, social media platforms can be a breeding ground for jealousy and insecurity in relationships. Suspicion can arise when a partner frequently interacts with others online, leading to unnecessary arguments and emotional turmoil. All these factors combined can cause strain in relationships, which in turn can contribute to anxiety and depression.
Decreased Privacy and Increased Anxiety
Social media platforms often require individuals to share personal information to varying degrees. This oversharing can lead to a sense of vulnerability and anxiety. Users may worry about the privacy of their data, including photos, personal information, and even their physical location. The fear of cyberbullying, identity theft, or unwanted attention from strangers can lead to chronic anxiety.
Moreover, the need to maintain a curated online image can be emotionally taxing. Users might feel pressured to respond promptly to messages and notifications, leading to a constant state of vigilance and stress.
Conclusion
Social media platforms like Facebook, Instagram, and TikTok, are not inherently bad. However, getting addicted to these platforms can cause you a lot of problems. As you can tell from our discussion, this type of addiction can worsen your mental health in many ways.
Therefore, if you're a social media user, make sure you're not overdosing on it. Getting addicted to social media is the last thing you'd want for the sake of your mental well-being.