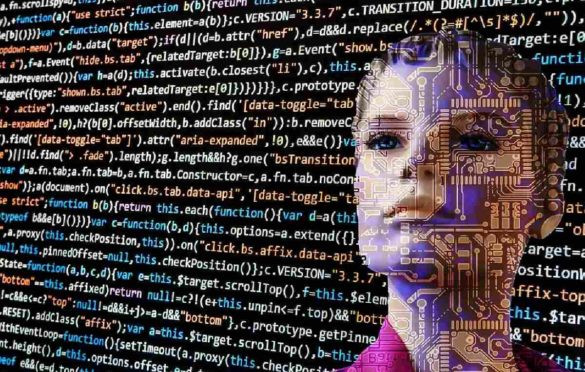 How Does AI Impacting on Our Daily Lives
How Does AI Impacting on Our Daily Lives – In the last few years scientists and technocrats have brought a revolutionary change in the field of data science and Artificial Intelligence. Advancement in AI has made our daily life more comfortable and the technology streamlines improves many day-to-day processes, allowing us to accomplish more work in less time.
Today we can say AI has embedded in our daily lives, from commuting to shopping to browsing the web, everything is available on our fingertips because of AI.Following up the trend and impact of AI on businesses it is clear that Artificial intelligence development is a huge market which is improving day by day and hence Artificial intelligence Development Company's role has become very important to the success of any businesses. In today's time artificial Intelligence has taken place in all aspects of our lives. AI has integrated individual lives to large businesses and we can say the wave of AI has flattened it all.
Daily Influences of Artificial Intelligence
There is no doubt that Artificial Intelligence has changed the way of daily lives and has become an integral part of our daily lives.Lets assume if someone from 1940 travelled through time and arrived in 2021,they would phoenix to see how we use our smartphones to navigate around the town and how virtual assistant like Google home an Alexa follows our voice commands and act accordingly.Also would be amazed to see how we accomplish our daily task in seconds using our smartphones
All the financial institutions, Insurance companies, legal companies want to use the power of AI for their business growth and hence figuring out ways to use artificial Intelligence for their business advantage.AI has a vast category of advancement which can help all types of industries and may push them to grow more faster.
AI Influences Business
In this era of technology advancement many businesses adopt AI for huge benefits by minimizing operational cost,better efficiency,more revenue and providing better customer experience. To get ready for future and greatest profit businesses should focus on adopting and applying new technologies like machine learning,big data tools in their business operation.Also companies may avail big data development services which can help to grow faster with better services.
Major Impacts of AI on business
Businesses can achieve huge growth by deploying appropriate AI technology in their business processes. Businesses may get benefit in following ways;
Minimize cost by optimising existing processes using AI technology.
faster decision making as per the current market scenario.
Enhancement in operational processes.
Increase productivity.
Avoid human error during the business process..
Better personalized experience to customers based on their preferences.
Increase in revenue by more sales opportunities.
Providing advanced and intelligent customer support.
Time saving by automation process.
Advantage of AI and humans deployed together
As per the recent research when human mind and machines combinedly work together it becomes more powerful and gives better business performance and great improvements in all existing business processes.AI technology is amazing at performing the lower level repetitive tasks but to find best out of it combined effort of human and machine should be preferred.
Application of Artificial intelligence in Industry/business
There are numerous advantages of deploying AI in business since AI has the potential to change the idea your business operates.Deploying AI in business opens a new door with unlocking cost saving,revenue growth and more sales with best ever customer support and services. All you need to take a start with a positive attitude and willingness to apply the new technologies within the existing process wherever it required.
Leading companies like Google, facebook, Amazon have made huge investments on research and development of AI technology.Therefore these companies have attracted users around the globe due to its advanced features in its business and applications.Currently facebook has the largest numbers of users ever and Google getting more advanced day by day due to its amazing features.
Conclusion
Artificial Intelligence has emerged as the most important and transformative technology of recent years and companies who adopted and invested in AI have observed a huge growth over the past few years.AI has completely brought about a revolutionary change for businesses as well as for users.Data is the key to success in this technological era hence over the past few years also it has been observed that there is huge demand of artificial intelligence development company and big data development service.These AI service provider companies play an important role in deploying AI effectively and efficiently which further helps businesses to grow with advanced AI technology.
KNOW MORE:- gadgetintros
Also Read: SERP Write For Us