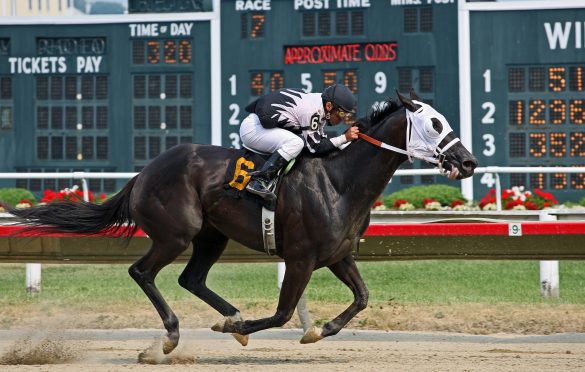 How Much Has The Horse Racing Industry Grown In The Last Year?
The Sport of Kings has certainly changed over the years. Improved technology and knowledge have increased safety for horse and human participants.
Improvements to track amenities have increased the experience for track attendees, and streaming services have made racing far more accessible than it has ever been.
Just how much has it grown in recent years and what are the horse racing predictions for the future of the industry? Let's look at a few different measures.
Foals Born
One way to measure the growth of a sport is to measure the number of participants it has competing- in this case, the horses. The Jockey Club estimates that about 19,000 foals were born in 2019 in North America (data is available for 2020 and 2021, but because some horses are registered late, it may not be accurate). While this is down from the 40,000 reached in 1990, it still represents a huge surge from a century ago, when approximately 1665 foals were registered.
Purse Money
Purse money refers to the prize money awarded to the connections when their horse wins a race. Increased purses attract big names (trainers, jockeys, and horses), who in turn attract fans and bettors. In the beginning of 2021, the average daily purse payout in North America was $280,677, which represents an increase of more than 8% since 2020. This is particularly significant as it shows that tracks are financially recovering from the impact of the Covid-19 pandemic and the ensuing lockdowns.
Track Attendance And Viewership
Track attendance over the last two years may not be a good measure of the sport, as Covid-19 has, in some cases, caused tracks to limit in-person attendance on their most celebrated racing days.
However, two of the Triple Crown races set their attendance record in the decade immediately prior to the pandemic (Belmont Park had begun restricting its crowds in 2015 for safety concerns). A record crowd of over 170,000 attended the Kentucky Derby in 2015, the first jewel in American Pharoah's crown. Two years later, the Preakness saw its peak attendance at just over 140,000.
Being trackside is not the only way to watch a day's races, though. Network television has brought major racing events into America's homes since the days of Native Dancer in the 1950s. This year's coverage of the Kentucky Derby, and its upset winner Rich Strike, peaked at approximately 19 million viewers, making it the highest rated Kentucky Derby in the past three years, and the fourth-most-viewed sporting event for NBC in 2022.
There is also a relatively new way to watch horse races that may be even more accessible than the television: streaming services. Wagering apps such as xpressbet and TVG stream races daily from tracks all around the world. While this coverage lacks the human interest stories that network television can provide, it cuts to the chase and allows viewers direct access to the races with relatively little interruption.
Another advantage to this wide platform is the ability to broadcast races and race coverage in languages other than English. Spanish-speaking horse racing fans have driven the HipicaTV Youtube channel to higher and higher heights of popularity, including a peak viewership of 200,000 on Breeder's Cup Saturday.
Betting Handle
Finally, a measurement that's fairly unique to horse racing is to look at the annual betting handle- the amount of money bet on the races each year. Because the money earned from gambling is the primary source of funding for racetracks, increased handle is good news for racing- and 2021 provided racing with very good news, indeed.
In 2021, over $12 billion was wagered in North America, the highest number in a decade. This is likely due to a combination of factors, including but not limited to those listed above: more and better horses performing on the track, lured in by better purses, and expanded access through television and streaming services.