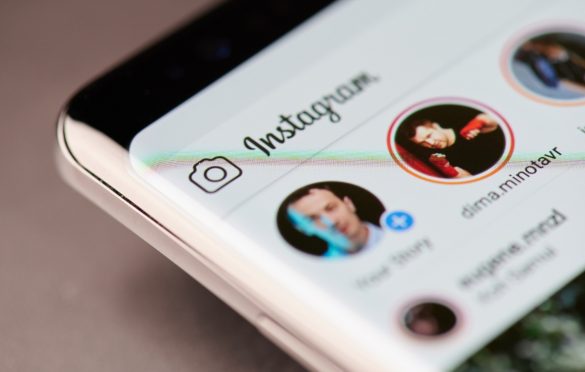 Here's Why You Need An Anonymous Instagram Story Viewer
There will be instances when you need anonymous browsing to accomplish essential tasks, but social media platforms have made it impossible to view others without an account. 
Many digital marketers and business owners prefer to use Instagram to launch their brands. Since its inception in 2012, Instagram has proved its viability as a digital marketing platform. Today, the photo-sharing social media giant has ballooned to 1.22 billion monthly active users. 
About 71% of American adults use Instagram to share their life activities, discover new things, shop for what they like, and interact with others. It's like an interactive diary filled with valuable details. 
Information is gold on social media. Browsing while you're logged in to the app means that the platform can monitor your activities and analyze your behavior so they can make relevant suggestions for you in the future, gather enough information for advertisements, and help people make decisions on various things. 
Despite this, privacy is also crucial for Instagram. When you're not logged in, they won't be able to look you up since you don't have a valid username and credentials. That's why anonymous browsing is not possible on Instagram without the help of useful applications. With a third-party application, you can view stories on Instagram anonymously.
But why do you need to view Instagram stories anonymously? Here are the reasons why:
Accomplish Market Research
There are 500 million accounts that use Instagram stories daily. Many consumers get attracted to a particular brand after seeing their stories on Instagram. Not surprisingly, many consumers get enticed by clicking 'Shop Now' on a story and land on the company's website to complete the purchase. 
Most brands, on average, publish at least three stories daily. If you want to know what your competitor is doing, one of the best ways is to study their sharing stories. 
A picture is worth a thousand words. And in social media, it could mean a thousand dollars in revenue. Analyzing how your competition delivers their message and how successful they are with their campaign could be the catalyst you need to launch your own stellar campaign. 
See What The Fans Are Raving About
Not all Instagram story viewer apps are the same. Some offer a more advanced solution that could give you incredible benefits. Take, for instance, Glassagram. With this viewer, you can view the stories as well as the comments and reactions of the audience. If you want further details, you can read reviews about Glassagram online and see if it's the perfect fit for your business. 

Like a writer who gets stuck in writer's block, a marketer's fountain of ideas can run dry. But sometimes, all you need is a spark of brilliance from your competition to challenge your neurons into overdrive. 
But getting inspiration from like-minded people is not imitating what they currently have. It's more like using it as a benchmark or catapult so you can be challenged to create something much better. 
Important life outcomes are often activated by inspiration. And in business, it's no different. To actualize a new vision, you may need to be exposed to many possibilities. To say that inspiration could be extrinsically motivated couldn't be more accurate. A prepared and open mind can take inspiration and transform it creatively into something a cut above the rest. 
You sometimes ask yourself why your competitor is gaining ground and pushing itself farther away by the day. But when you look closely, there's nothing new with what they're doing. It must be hype, then. Hype is an exaggerated promotion of something that results in intensive publicity and attention. 
Often, these are short-lived and unreliable. Your competitor might be resorting to impressive tactics that are not worth taking inspiration from, and getting a hint of that may steer your campaign in a much better direction. 
Instagram story viewers like Glassagram have a unique feature that lets you see the profile of your competition's audience. This valuable information can help you better understand their buyer persona, what makes them tick, their personality, demographics, and purchasing power. You can derive relevant action plans to address your weaknesses and opportunities so you can clobber your competition. 
Check Your Children's Instagram Behavior
The last reason is for parents who want to check their children's social media behavior. Many teenagers conceal what they do on social media from their parents. They may even block their parents from seeing their accounts. An anonymous Instagram story viewer can give parents a glimpse of their children's Instagram behavior. 
Conclusion
By browsing Instagram stealthily, you can accomplish a lot of things for your business and personal life. Not letting your competitor know you're studying them elaborately can give you more secure elbow room to do your job well.