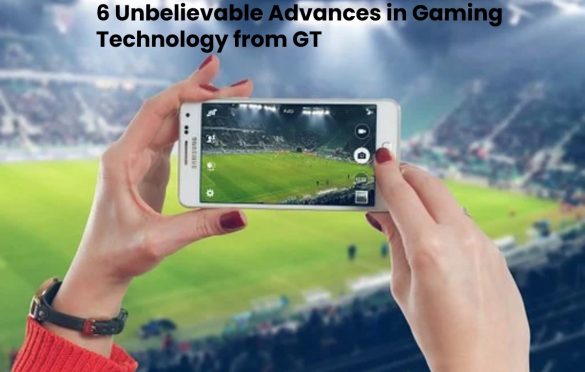 6 Unbelievable Advances in Gaming Technology
Gaming Technology – Video games have a long history as computer scientists started creating games and simulations in the 1950s. The games created during this time were mainly for research as well as recreation. The "Brown Box" has been described as the first prototype of a commercial game that Ralph Baer released in 1967.
The 1970s was a turning point for the gaming industry when several restaurants installed video games in the US. However, the major turning point was in the 1990s when the internet was introduced, which saw the introduction of online gaming.
How has technology changed gaming in Canada and beyond? What is gambling technology? These might be some of the questions running through your mind right now. We linked up with an expert gamer, Kevin Cochran (you can check his profile), who shared with us how technology has changed video games:
The era of mobile gaming
Most people could invest in advanced gaming machines not too long ago. However, the modern world is now making it easy to play various games straight from smartphones. Many companies have different versions of games that can be supported on PCs as well as mobile devices.
The creation of mobile apps is among the new gaming technology 2021. Gamers can thus download various games for their phones irrespective of whether they run on iOS or Android operating systems. Website developers have also optimized their sites for mobile devices, making it easy for users to access them.
Artificial Intelligence
AI has proven to be among the biggest innovations changing Canadian online gaming and casino space. The casino bonuses that you get from the Canadian casinos are powered by Artificial Intelligence. This amazing technology will observe your browsing habits and give you offers that suit your needs.
The same technology is also deployed to learn consumer needs and develop responsive, adaptive and high-quality games that suit end-user's needs. The games will thus act intelligently as if a human controlled them.
Various payment options
Gone are the days when payments were only made using bank cards and wire transfers. Gamers can now purchase games and stake in online casinos through various payment options such as crypto, PayPal and mobile banking, to mention a few. This move has made it easy for gamers to enjoy their sessions and lower transaction costs.
The move has also attracted international gamers to try different platforms. For instance, a gamer in Asia can now comfortably join a Canadian platform and use a payment platform of their choice. Most of these platforms are instant, thus allowing players to enjoy their sessions fast.
For example : A smartwatch is a watch that proposals extra functionality and connectivity on top of the structures offered by standard watches.
Blockchain
It has been branded as an upcoming gambling technology that will change the industry for the better. The first time that blockchain technology was deployed was in 2009 when Bitcoin was created. However, developers were quick to learn about its capabilities, and it was soon making headlines in areas such as finance, insurance, supply chain and logistics.
It was also branded as new gaming technology 2019 when it was making headlines. Blockchain games are now available where players can vote and make decisions through consensus. Gaming websites have also deployed blockchain technology to protect the company and users' data from hackers.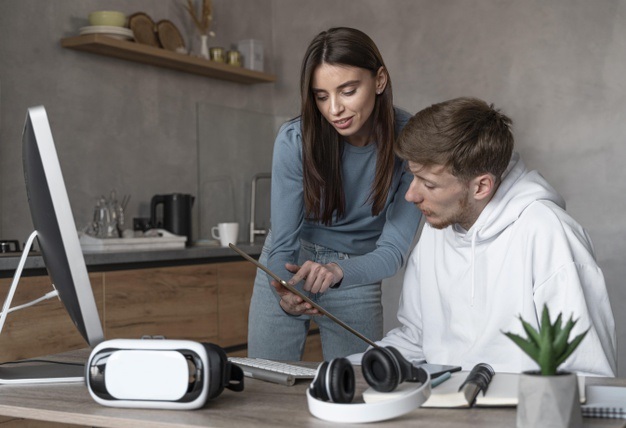 AR and VR technologies
Did you know that you can get the same experience you get in a physical casino without leaving your home? AR and VR are the technologies that will enable you to experience such. There are VR headsets that you can wear and experience one of the best gaming experiences.
It even gets better when such technologies are combined with 3D gaming technology and allow you to have a virtual tour of the playfield. The same technologies allow players to create avatars that can interact with other 'gamers' in the virtual space.
Cloud gaming
You no longer have to own powerful machines to enjoy most of the games. Cloud gaming allows people to rent some space on the cloud and play resource-intensive games with simple machines. This technology thus allows you to stream images and videos over the cloud.
Technology has been responsible for most of the changes that have been experienced in the gaming sector over the years. We will keep watching the trends in this space and ensure that you are among the first people to know of the major unfolding.
The email routing process looks like this: The SMTP server queries a DNS server and gets a list of mail servers receiving email for the destination SMTP server. Each of these mail servers (Mail Exchange) is assigned a priority. The SMTP server tries to contact the mail server in the order specified to forward the email.