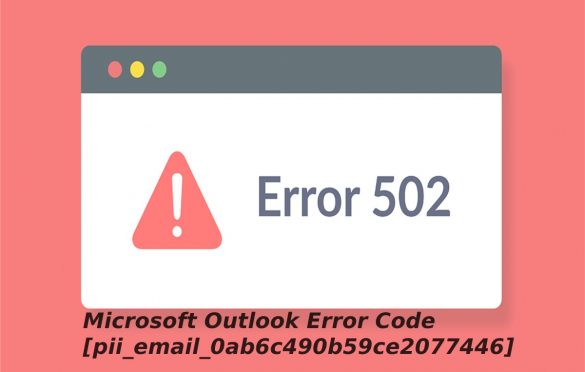 Fixing Microsoft Outlook Error Code [pii_email_0ab6c490b59ce2077446]
pii_email_0ab6c490b59ce2077446 Microsoft Outlook, the users encounter the error [pii_email_0ab6c490b59ce2077446] on their computer screen. The pii_email_0ab6c490b59ce2077446 error code indicates that MS Outlook is not working as expected. Resolving error [pii_email_3f9311ff3c6ba118fb12] This flaw prevents users from sending and receiving more emails. Therefore, for Microsoft Outlook to function correctly, you need to fix this problem as soon as possible.
Many users don't know why the pii_email_0ab6c490b59ce2077446 error occurs and how to fix it. Here we discuss the causes of the error and how to fix it. Let's start.
Causes of Error pii_email_0ab6c490b59ce2077446
Users may be wondering why this crash occurs, so let us inform you that there are many factors responsible for the error code [pii_email_0ab6c490b59ce2077446]. Here are just a few:
If the connection process fails, the error code [pii_email_0ab6c490b59ce2077446] is more likely to occur. Sometimes, when loading Microsoft Outlook or Windows, users do not follow the correct procedure and encounter the pii_email_92cb35c247cbd9428857 error when trying to open Microsoft Outlook.
Sometimes public has more than one MS Outlook profile. If you try to login from a different shape in the same application, you will see the error code pii_email_92cb35c247cbd9428857. It is also one of the main details [pii_email_0ab6c490b59ce2077446] to get this error code.
This issue can occur if you have other email software with Microsoft Outlook. How to fix [pii_email_9acfb5c5fb8c15c03bc3] error A conflict will occur between the applications, resulting in the error code [pii_email_0ab6c490b59ce2077446].
If you use a tainted version of Outlook or your version of MS Outlook cannot work with your understanding, you may encounter the error [pii_email_0ab6c490b59ce2077446].
If you require too many cache or cookies, the error [pii_email_0ab6c490b59ce2077446] may occur.
[pii_email_0ab6c490b59ce2077446] error can also arise due to a virus/malware attack.
7 Main Ways to Resolve the Error pii_email_0ab6c490b59ce2077446
Whatever the reason, if you get this error code, there are a few simple steps to follow. Please be aware of this functional error, and you must fix it to continue working with MS Outlook. So, here are the ways to fix the error [pii_email_0ab6c490b59ce2077446]:
Always Login with the Same Profile
The [pii_email_0ab6c490b59ce2077446] error occurs nothing more than logging in from different MS Outlook profiles. So, if you have numerous MS Outlook accounts, select one of them to log in and make sure that you can use different profiles to log out every time you log in from the same profile. This is necessary to get rid of the operational error [pii_email_0ab6c490b59ce2077446].
Clear Cache and Cookies
Clearing browser cache and cookies is the easiest way to fix error [pii_email_0ab6c490b59ce2077446]. You can fix the problem by clearing your cache history and saving your Chrome cookies. But you can lose all your saved data and passwords in your browser. Therefore, please copy them to a different location before deleting them.
Contact the Troubleshooting Center
Each computer has a troubleshooting center. Avoid mistakes. If clearing your cache and cookies doesn't help, please contact the Troubleshooting Center for help. The center will detect the malfunction and fix it automatically.
Update MS Outlook
Let's assume that the above measures do not resolve the error code [pii_email_0ab6c490b59ce2077446]. Then you can restart MS Outlook. However, sometimes incorrect installation of Microsoft Outlook will cause this error or be interrupted due to technology errors. Then it would be better to completely uninstall the application and then install it again and remove the error. If the error is related to MS Outlook, it will fix this way.
Update your App
We recommend that the most recent and licensed versions of MS Outlook and Microsoft applications are updated automatically in most cases. But if your system does not allow automatic updates by accident, you should update it regularly. If you do not have the latest or corrupted Microsoft Outlook version, then the problem [pii_email_0ab6c490b59ce2077446] cannot be fixed. So make sure you are using the advanced version.
Activate the Automatic Error Checking Method
You can use the automatic error handling tools to fix the error [pii_email_0ab6c490b59ce2077446]. These tools will allow you to remove the error automatically. You can download them and use them for troubleshooting a functional problem.
Get Advice from Microsoft Support
If you cannot resolve the pii_email_92cb35c247cbd9428857 error other than using the aforementioned methods, it would be better to seek help from the Microsoft expert group. You can discover the program by searching in Chrome and then following the instructions there. But remember, other suggested methods don't work; do it.
Conclusion
If you are a typical email user or have recently started using Microsoft Outlook, you may receive the [pii_email_0ab6c490b59ce2077446] error. But instead of being perplexed, you should apply the measures described here to fix the problem as soon as possible. We recommend starting with the first activity mentioned and then moving on to the next one to fix the error.
Searches Related To [pii_email_0ab6c490b59ce2077446]
[pii_email_ccc72642c6c6e3fe8a61]
[pii_email_8a04977c69230edb9e5e]
[pii_email_951913e90540eed3d7f2]
[pii_email_e81149aedf5163435430]
[pii_email_bc0a4c46ed25ca97d421]
[pii_email_bc0a4c46ed25ca97d421].
[pii_email_ffa4dae37cdfac16e8d7]
[pii_email_f33f24d9f2e16b70be76]
[pii_email_169fd43b817e470ae301]
[pii_email_f9bfddf3103f659807df]
[pii_email_4f756e6f0b8aa8e6c202]
[pii_email_e7c410e5e6fee72ca67d]
[pii_email_e8bd8b5c3e6ba7551a13]
[pii_email_b50f2487ad88cad5488f]
[pii_email_10cb866b0b8f268f4a27]
"[pii_email_f9bfddf3103f659807df]"
[pii_email_206d8398c02a8b733263]
[pii_email_3a4de1ed75a7e06d7e60]
[pii_email_6d58080b4b0962443f2d]
[pii_email_b50f2487ad88cad5488f]
[pii_email_8fe0f671b361c8ac5776]
[pii_email_e8bd8b5c3e6ba7551a13]
[pii_email_2c6d2da7924176e83f00].
[pii_email_a1cc7b70d50b46098459]
[pii_email_8570bec3a66cb5d17cd3]
[pii_email_8f11625d0a000b277df2]
[pii_email_aedc4a3be3428a5007f5]
[pii_email_af270c373dcdfba790c0]
[pii_email_6d58080b4b0962443f2d]
[pii_email_21cd523c1657a8f83522]
[pii_email_b50f2487ad88cad5488f]>
[pii_email_22e85382f7dc146ba521]
[pii_email_3e40d0a6420a0f8b5bfb]
[pii_email_fa726aae9810c9f726a1]
[pii_email_ccc72642c6c6e3fe8a61]
[pii_email_ccc72642c6c6e3fe8a61]
[pii_email_ccc72642c6c6e3fe8a61]?trackid=sp-006
[pii_email_ccc72642c6c6e3fe8a61] login
https://[pii_email_ccc72642c6c6e3fe8a61]
pii_email_ccc72642c6c6e3fe8a61
[pii_email_e31e39ee685f3bae9c23]
[pii_email_61961f23fa6a16c0cf3e]
[pii_email_1e99215a2a7130f33f11]
[pii_email_e67fbfa9ad241b09cefd]
[pii_email_d8b5ae9e746baa12514d]
[pii_email_c55248e9a26287f761c1]
[pii_email_656502b8d01327bdd1d8]
[pii_email_be6a02b85c2ea8b5dde0]
[pii_email_656502b8d01327bdd1d8]
[pii_email_921c2c8abf6264fa57fd]
[pii_email_67c5f5da8c8c05079c1c]
[pii_email_f9bfddf3103f659807df]
[pii_email_1097f20dcb907316f9fc]
[pii_email_2ae625b37954204db4c1]
[pii_email_e8bd8b5c3e6ba7551a13]
[pii_email_656502b8d01327bdd1d8]
[pii_email_22e85382f7dc146ba521]
[pii_email_3a4de1ed75a7e06d7e60]
[pii_email_4ea9494f86dbf020e0d8]
[pii_email_656502b8d01327bdd1d8]
[pii_email_5023baf971192e62aaac]
[pii_email_656502b8d01327bdd1d8]
[pii_email_2912dde8a44ca3e9185c]
"[pii_email_f9bfddf3103f659807df]"
[pii_email_ee99de5adf4f85e97c9e]
[pii_email_4e483cd756b5612aa020]
[pii_email_1e99215a2a7130f33f11]
[pii_email_fc52c843021e7f39d423]
[pii_email_61961f23fa6a16c0cf3e]
[pii_email_294c997bfed8e0a437cc]
[pii_email_6082363d1f210667f5fa]
[pii_email_0b374009ebea3c8a68ca]
[pii_email_01072a5bf2e32835a0c3]
[pii_email_f471d3ee8613f77bd6e2]
[pii_email_b9293670572baa1f4721]
[pii_email_f4cea690933c501337c1]
[pii_email_f471d3ee8613f77bd6e2]
[pii_email_f471d3ee8613f77bd6e2]
[pii_email_387fb3a7cd2b118358b8]
[pii_email_986f4eac5e8bf844dc05]
[pii_email_8570bec3a66cb5d17cd3]
[pii_email_8fe0f671b361c8ac5776]
[pii_email_f2b2de632a0367c81cd1]
[pii_email_c752da6d57c276815ca2].
[pii_email_c752da6d57c276815ca2]
[pii_email_ddea34e9bcc0386cbdf8]
[pii_email_22e85382f7dc146ba521]
[pii_email_c597d14b1eca08517963]
[pii_email_fac20b28ca7fd86484f1]
[pii_email_bc0a4c46ed25ca97d421].
[pii_email_c75373ce5b34bf577425]
[pii_email_f471d3ee8613f77bd6e2]
[pii_email_a9670055c93d0a2b4bd0]
[pii_email_2912dde8a44ca3e9185c]
[pii_email_0b374009ebea3c8a68ca]
[pii_email_4e483cd756b5612aa020]
[pii_email_c55248e9a26287f761c1]
[pii_email_9040e886dc61f70dad0c]
[pii_email_5023baf971192e62aaac]
[pii_email_67c5f5da8c8c05079c1c]
[pii_email_53d8fb431ca7df16bb36]
[pii_email_e67fbfa9ad241b09cefd]
[pii_email_d8b5ae9e746baa12514d]
[pii_email_62431a703831ac10ec88]
[pii_email_7e2ce5529ba139f2e3f3]
[pii_email_1e99215a2a7130f33f11]
[pii_email_656502b8d01327bdd1d8]
[pii_email_921c2c8abf6264fa57fd]
[pii_email_656502b8d01327bdd1d8]
[pii_email_6082363d1f210667f5fa]
[pii_email_5553f4e1b087aa7bb88b]
[pii_email_3a4de1ed75a7e06d7e60]
[pii_email_ffa4dae37cdfac16e8d7]
[pii_email_6d58080b4b0962443f2d]
[pii_email_10cb866b0b8f268f4a27]
[pii_email_338034f14d68ea443925]
[pii_email_e7c410e5e6fee72ca67d]
[pii_email_d27ce59dbbab3d399dd3]
[pii_email_206d8398c02a8b733263]
[pii_email_338034f14d68ea443925]
[pii_email_21cd523c1657a8f83522]
[pii_email_ed48e0db261ba6ca800d]
[pii_email_387fb3a7cd2b118358b8]
[pii_email_fa857eec05e5a3cd13e3]
[pii_email_986f4eac5e8bf844dc05]
[pii_email_b50f2487ad88cad5488f]
[pii_email_8a04977c69230edb9e5e]
[pii_email_f2b2de632a0367c81cd1]
[pii_email_1d6e2d7bc212760b7714]
[pii_email_e7f71c0780ae9baa16c2]
[pii_email_2f385998c5e3f9e2d52d]
[pii_email_c752da6d57c276815ca2].
[pii_email_6d58080b4b0962443f2d]
[pii_email_5b7450b3c52ee3dc0fbe]
[pii_email_b9293670572baa1f4721]
[pii_email_ede4508531a11ede4b07]
[pii_email_3ab3cc43cc1e13a096b4],
[pii_email_338034f14d68ea443925]
[pii_email_ccc72642c6c6e3fe8a61]
pii
[pii_email_3e40d0a6420a0f8b5bfb]
[pii_email_f33f24d9f2e16b70be76]
[pii_email_b00f854b68699ed1a3da]
[pii_email_a8cab6e2369f28fa0301]
[pii_email_ac7bb0728863fba01c4f]
[pii_email_2790b3b8602012e917c9]
[pii_email_1ea62df2564daf6c39d5]
[pii_email_b2223c98d08eee1ba1b1]
[pii_email_c597d14b1eca08517963]
[pii_email_731e4fa49af5682d1af7]
[pii_email_7ea16c38bdbc2b3c4cca]
[pii_email_1d6e2d7bc212760b7714]
[pii_email_e6685ca0de00abf1e4d5]
[pii_email_ede4508531a11ede4b07]
[pii_email_8d77d735c270479e134a]
[pii_email_9adeb2eb81f173c673a5]
[pii_email_10cb866b0b8f268f4a27]
[pii_email_f2b2de632a0367c81cd1]
[pii_email_5d19fb717f1a7f40b03c]
[pii_email_57bde08c1ab8c5c265e8]
[pii_email_51379926175b1edb8738]
[pii_email_4fd014f39efe1745d8d1]
[pii_email_9f55451c2842463277c4]
[pii_email_140aef3f188184ed374d]
[pii_email_e43ebd016a192406b125]
[pii_email_3c71fd7e05f3e6d820db]
[pii_email_6907e04bc91aa2fb1d8d]
[pii_email_1db51141573eca3c3352]
[pii_email_55e94efa88af65b7658e]
[pii_email_631475f41965502850a9]
[pii_email_d44fdc206d0fd35f3f64]
[pii_email_e27a0a620c6d0454d994]
[pii_email_f4c2c602de1958dd0ca3]
[pii_email_dc7e929425c20fc4d8c2]
[pii_email_7e19be4aaa02404e4109]
[pii_email_4b585e62e693490667da]
[pii_email_ae5be122f1b8a614b942]
[pii_email_9b402ad1304f57c98cfd]
[pii_email_71bfef990cd79deb2e4e]
[pii_email_5b2bf020001f0bc2e4f3]
[pii_email_1e0f4e2dc0caa3e167df]
[pii_email_198387e2e81b070a9af4]
[pii_email_43ead0f0e82d290a6c10]
[pii_email_30219666bd07ee2736d5]
[pii_email_31808adde1a874059bc7]
[pii_email_9bffaf2f88a8db1c7483]
[pii_email_1cc4b310ca9ab82d5278]
[pii_email_8cb86595e0ee17d87be7]
[pii_email_9cf6e18ba027db75fc29]
[pii_email_61cf1ae650e7b03873b1]
[pii_email_16b49e33f69e113abded]
[pii_email_2d6a65927085ae06ac90]
[pii_email_7270bc38562f571dc2fd]
[pii_email_b629d9144d00cc4e19a0]
[pii_email_fcbaa18ef5c9ae21e824]
[pii_email_cd4b80dbd951adb0d4dd]
[pii_email_4dd09cddea0cd66b5592]
[pii_email_3ca22155a0589f8ed0af] rücksendung
[pii_email_24874a9d62e1090a7efc]
[pii_email_899584955d2a40781ff8]
[pii_email_a55a6be1aa59391d6b51]
[pii_email_a9156473cd40b0128c46]
[pii_email_6895d8b728f6deb48f16]
[pii_email_c6b5750fff6b675a362a]
[pii_email_bf7d6a01c76b0f198f4f]
[pii_email_ab26e7938642658ac6c9]
[pii_email_f6922b23c06d9fa69ae4]
[pii_email_ea94a14321cd54d3c76c]
[pii_email_387fb3a7cd2b118358b8]
[pii_email_84e9c709276f599ab1e7]
[pii_email_1c909c9fb19404f0df79]
[pii_email_35cc5ef4bf3d1e1a46d9]
[pii_email_5f5833f984b808f73669]
[pii_email_842a4ff8442fb78931e9]
[pii_email_14d20a5e2990d1eee80d]
[pii_email_033654fddf1674fd69a0]
[pii_email_3a1ac4e1a768334409a4]
[pii_email_fa737f35b9b7584ef915]
[pii_email_283eb09cdb74e00fd754]
[pii_email_c03b0d1427ff84e5fc59]
[pii_email_7ef4e23a53f4e9722dda]
[pii_email_5c639285e6e40e40e7cc]
[pii_email_3ff52906d1ef28801038]
[pii_email_3a861401b4a1eb27f4f1]
[pii_email_639b9125d78c8749d6c7]
[pii_email_019b690b20082ef76df5]
[pii_email_d976beb2a1179f533ae9]
[pii_email_60be306722b1a461b9ba]
[pii_email_d53f6e04d25bdad759a9]
[pii_email_4f6a3bc1061f26b88cf0]
[pii_email_71ce00372a33e5afa2c6]
[pii_email_c75373ce5b34bf577425]
[pii_email_3f098ec0a88b3d3d3f94]
[pii_email_f886ca817c3ecfa6ece0]
[pii_email_82005fdea443f62026fd]
[pii_email_4316edb7cd2460bf5015]
[pii_email_47a469dd82e411f697df]
[pii_email_5badcccdf50846dd56ce]
[pii_email_bbf332767a0659253bdc]
[pii_email_f25df309bdbef680a0e1]
[pii_email_a5aa79d7c9d0a3b08629]
e [pii_email_0a72d502843805b3bc5a]
[pii_email_6fc72bf13a443be37ab3]
e [pii_email_06c8309b994327a502f2]
[pii_email_9ffe7718b81dd7066dea]
[pii_email_ff52f6e3c01e03da84d8]
[pii_email_0dfd0e449820dfaf38db]
[pii_email_c67ad251f94afd244586]
[pii_email_92db8e33e515d756c12b]
[pii_email_6727984bb1da62e67177]
[pii_email_5d24ea94de9a41397f2e]
[pii_email_417ef230ba32dcf00f80]
[pii_email_96ee207bfcb4c8427249]
[pii_email_db926b578284777b7dbe]
[pii_email_575f461eb3c3503338b5]
[pii_email_aa4a764769a401fd49a4]
[pii_email_975fc19ed99147a411a9]
[pii_email_3c1a8e92b4250500a2d8]
[pii_email_fdc8692ac8858dd47483]
[pii_email_a427253221614b6547d5]
[pii_email_773f1a0e3b1af5016e26]
[pii_email_d630966944a256bfc95a]
[pii_email_8314f29025376ace38d8]
[pii_email_097f93d968cefe61d29e]
[pii_email_c0046e955c38627b7b5b]
[pii_email_7d1e7687a65c293f82fc]
[pii_email_623b1640f5f21026ae5d]
[pii_email_5e6aa07b528057d9277f]
[pii_email_5a3a888a1cbb75c122fe]
[pii_email_211ebb462d2a577b4d36]
[pii_email_246de12c47710c114463]
[pii_email_d2aea3ab87cca644ee0f]
[pii_email_0814b2edac53e5c5cddd]
[pii_email_e383a4b7bd4ce7396466]
[pii_email_098f0b1b44435922948b]
[pii_email_4e72ef389205dfc3098d]
[pii_email_caabf228378618e48556]
[pii_email_ca1a6786d32da826ccac]
[pii_email_29539076c948bffe773c]
[pii_email_33bcc5fa9284de56eb3d]
[pii_email_713ba92f9d2a5756c242]
[pii_email_a8eb0a05b91e6902c9ca]
[pii_email_daa3f160b6cfe2011863]
[pii_email_6c57bf85b0d66b7dbb50]
[pii_email_48423a12a016acf36698]
[pii_email_69b12753a8fe6352b815]
[pii_email_0802ca04a21b49f96f27]
[pii_email_955ae72e542c57653480]
[pii_email_8bcbec08ea93f0552748]
[pii_email_1525e5ccfcf2f2f19454]
[pii_email_d2e14c6b10c781e8b6c4]
[pii_email_56c53342f8bec10432a5]
[pii_email_259368d8df554e2c2092]
[pii_email_dbcd02c1083904a7e96a]
[pii_email_a39add055032f55de7a2]
[pii_email_44530685a2207fadbdb8]
[pii_email_3ab0f039ca917327827c]
[pii_email_0ea58ac774d9f4004fcc]
[pii_email_993aa8477043459aeac2]
[pii_email_cab74514e6c456d1f46b]
[pii_email_d8260e55824af5b7193b]
[pii_email_481553cf7f0e7fefaf9a]
[pii_email_0642b6407de1d9fad1d4]
[pii_email_034697f5daed47c4dd64]
[pii_email_9fde58e1e1239a6bb110]
[pii_email_f973440c414c9a1c1f97]
[pii_email_bf208dd122af5d5371bf]
[pii_email_80b350501a17240deb84]
[pii_email_ce132da233711222b2eb]
[pii_email_228c94951a116866b440]
[pii_email_fc1bc974e4903ebc27ab]
[pii_email_eb38b1afc283a4a01074]
[pii_email_53379e41c4f27609b824]
[pii_email_fa418b7f941854c11195]
[pii_email_22d5fce28b07f4871793]
[pii_email_0e3b1c416b0e89cb9ac6]
[pii_email_0cd81888a5fe7246075b]
[pii_email_fde911ca3c9a57230eed]
[pii_email_bc0587309ca8e72fde61]
[pii_email_1bfb03e0aa0638cf214d]
[pii_email_6d50b37545997ff7262c]
[pii_email_78a39e465bb560fa7f29]
[pii_email_30972194668a760cbf54]
[pii_email_bbbf907c5c0fad8b2444]
[pii_email_562a8752ffd2c9b631dd]
[pii_email_cf0a609c106086fdd63f]
[pii_email_6e710c6a69972f4411d1]
[pii_email_99118741909349ddeebe]
pii pokemon
[pii_email_0a72d502843805b3bc5a]
[pii_email_f875e532bbe17e22260f]
[pii_email_5ea337ed017ed0f82193]
[pii_email_ee3e81ea14697528ba2f]
[pii_email_faaf54fa60d3e181e9b3]
[pii_email_0d163db6b510e5be497e]
[pii_email_e3bf6f21b02fdf2ee91e]
[pii_email_28f1f6417a5bf650b5ec]
[pii_email_ce470bcff5d842796ce8]
[pii_email_a37aeab4f52a36cfec65]
[pii_email_bc0906f15818797f9ace]
[pii_email_52f92a95cc2eccdf16d1]
[pii_email_ffca7110eeeb9325550b]
[pii_email_4e90fe51057d2b07feef]
[pii_email_7dd54c6bd0ef298d661b]
[pii_email_5c2678803099136ce71d]
[pii_email_e1302684a6ddafe3a0b0]
[pii_email_ed005645bb2cdc9890b4]
[pii_email_99c9ccca13760bd4f3e4]
[pii_email_6e44ed5a826c423f3214]
[pii_email_6f135a6ef99707c2c0eb]
[pii_email_4d9df02ad15109be5377]
[pii_email_a1e29729b0e231571ee5]
[pii_email_b55b31eb4a9283ecccca]
[pii_email_a6c33e836c8e4c0dc6aa]
[pii_email_e63d09a69f2dc2ca5e98]
[pii_email_9112bd389dede22ad87d]
[pii_email_a1f411eb57e141468de6]
[pii_email_6fac0f93a0fb907d7c3d]
[pii_email_7193baf4bda4b34e0614]
[pii_email_9cef0e8c1b4007e60d4a]
[pii_email_4ec8354191a82f79d266]
[pii_email_e645489e6f548ad1a263]
[pii_email_7a10e25262e9951483df]
[pii_email_0f10850118e26af27cb2]
[pii_email_cba977e6a11a53e50392]
[pii_email_9ec20a1f843adb33b562]
[pii_email_dfe907e4982308153863]
[pii_email_1f24e1fcea419d33351d]
[pii_email_7fbeb65ee25415b3973f]
[pii_email_0773d1d5381014c2953f]
[pii_email_787e814632ac2eccb9e4]
[pii_email_400650057625103c3f43]
[pii_email_a9b345b626e7d22e0e26]
[pii_email_8d57bfb6a8eb006b2d0a]
[pii_email_e8b4bc7a6082dead921d]
[pii_email_6a4397420f4118055387]
[pii_email_ef934691bac99e4882ca]
[pii_email_3f73dcf2d3f12d7d549c]
[pii_email_fe681f2f06a46fe33977]
[pii_email_338034f14d68ea443925]
[pii_email_6134804f631a7ec55e52]
[pii_email_8a0a591c65426c03c9a9]
[pii_email_a42277285fa7a777ff7e]
[pii_email_22024d49b04232bf6da0]
[pii_email_341810f15fff8d3949bb]
[pii_email_c528fb43d88ed3ffcd5b]
[pii_email_97bc50eaf8a59db36393]
[pii_email_82ee6fd797a894fe966e]
[pii_email_ce80e881463d5a72e0a9]
[pii_email_c6277ceb69fa9c3380fa]
[pii_email_3cf9a06f0235de7f8c3a]
[pii_email_3b83a7ff51e050446373]
[pii_email_03c3d2d0dcd996f9a9fc]
[pii_email_9005d2bde57a358104c9]
[pii_email_5ab6d89d88b5b042f212]
[pii_email_cf5c17a4198e6de6ebb1]
[pii_email_e31d52aa0d183b744ddb]
[pii_email_bd0172904d9b9894585c]
[pii_email_997d43e3372ad2842c6a]
[pii_email_b2510b3cf0f884dc4580]
[pii_email_f23c4a18e05e819cc5db]
[pii_email_cf6258d47ee910f6b765]
[pii_email_ed59beefb39bb125fe51]
[pii_email_f657520cbde8fe43cb61]
[pii_email_8caadf8381ea840ca6b8]
[pii_email_50b2503bcda9234414dd]
[pii_email_9e8be33b4030f7a84b83]
[pii_email_6666d16632bb78892692]
[pii_email_acff4674a893282ba558]
[pii_email_422204822624d1eba04d]
[pii_email_871e8f24a38a4d40fc74]
[pii_email_b0c7e843603d4d1f2e4b]
[pii_email_dc9d8f1b2795a9da69e0]
[pii_email_274fd86c2624ac2c3e62]
[pii_email_61688e7a2d4d582097d6]
[pii_email_d1647188b0c15044e387]
[pii_email_dfd220aaaa6c96d05c97]
[pii_email_419126e8b0834aa4770b]
[pii_email_d764ce366426256223a7]
[pii_email_82d1acdfa1f0b8dbf078]
[pii_email_6933b343c8686314eaf8]
[pii_email_f5cecd5e6762ab734cad]
[pii_email_0bc47727f0f0bfa12870]
[pii_email_b03adc81993e55dcb5b5]
[pii_email_9e54cd39c2bafd8f14a2]
pokemon pii
[pii_email_a170429660bb54fc1ee7]
[pii_email_696aab39d87212143f2c]
[pii_email_ccb2c3a65e10c3e376dd]
[pii_email_99ecab1fdedf2f363573]
[pii_email_7ad43b498b29036bc427]
[pii_email_7087293f2dfb1eb98234]
[pii_email_3d762af0c9ffaba2a4c1]
[pii_email_7e2a4c52a3924dc0a89c]
[pii_email_10fa061044d68c0a85b2]
[pii_email_50c49b5b32b85da6fd74]
[pii_email_609d0d3d960d4b1fb4db]
[pii_email_7e93cb0eb9ff7a4b183d]
[pii_email_addd0b7d7fad319de971]
[pii_email_f622e47f7cb143d25c8c]
[pii_email_4434acbce191b20b94af]
[pii_email_a8c9f71b2a2627a86e11]
[pii_email_e9d48ac2533bded18981]
[pii_email_9ebe26d230a39b373a49]
[pii_email_e48e99b7ed4c8c4849c5]
[pii_email_d5a29d07d8597e10c157]
[pii_email_ba32f57746671a10fdfc]
[pii_email_a7e03a9747809d77db07]
[pii_email_a24a96ca0e8e052c1d4d]
[pii_email_f8420267ce3e71fb53d2]
[pii_email_b9acc2bdaaf37f698539]
[pii_email_dd756b6cc883d40d06e9]
[pii_email_e70df506d228af25efcc]
[pii_email_b0bd2772254ae7e855ca]
[pii_email_fc9669d08da64edb911d]
[pii_email_477fee85d84c0bd3e747]
[pii_email_3c8fc767ed2e1e44c367]
[pii_email_aff84c3d97da075e3544]
[pii_email_a80305fd1ef6fe320af0]
[pii_email_f82d226d25f765a40afc]
[pii_email_e67aef3130fb973439d0]
[pii_email_b0ee235e06876e226a8a]
[pii_email_e573e2838fc7dbb46653]
[pii_email_d9b4ece962ebe5e11422]
[pii_email_ade8d9e03a0b01af7881]
[pii_email_d21fb04ee6e23b6395ba]
[pii_email_3f2005ffbd262e39374e]
[pii_email_037d07812f905a3927ae]: permission denied (publickey).
[pii_email_41f70a3293a6a20310cd]
[pii_email_3c14a0cf9d9def99a06b]
[pii_email_b7bc1eecb6796bf5f671]
[pii_email_6ff10200373a05ccb6c6]
[pii_email_021dd70ca845e94ca2b5]
[pii_email_69f958541a2e28d18107]
[pii_email_e4ba7732a588e946ad08]
[pii_email_5bc41c91693605b47b87]
[pii_email_d8d71769aed8b2f4d458]
[pii_email_9040e886dc61f70dad0c]
[pii_email_f14f7d6058b749a26438]
pii zahl
[pii_email_576edbca596501401a24]
[pii_email_85f0fb1cb59d553c7f76]
[pii_email_961c8ad684b6a31d7ae1]
[pii_email_cfd39ad171d9ad90f637]
[pii_email_c6f878ca0910b3f0e2ed]
[pii_email_637a561cf1c8a2302abb]
[pii_email_9ebe26d230a39b373a49].
[pii_email_5fbbd85d57fc8453109c]
[pii_email_d8bff56d23e3c564998f]
[pii_email_6c014d2537e20f516dde]
[pii_email_30514abcecc4a7cd44c0]
[pii_email_adfdac1a99201f426db6]
[pii_email_cc99947836afe22a8326]
[pii_email_7ed2f1eafc67f8555662]
[pii_email_a5589ab6dc4b85eb14f0]
[pii_email_7a13b1e8e6ef66b046cb]
[pii_email_643d9c2064f02355b586]
[pii_email_c5361afe8ad6318c2a01]
[pii_email_49e7b4cc724ce65282a2]
[pii_email_4a2c4b8ac335a278861b]
[pii_email_4b1e36a30e1abbabc9b8]
[pii_email_5758c3c1939fc0770d02]
[pii_email_041c37ca943953f30dcd]
[pii_email_90b3bf7d6566c721a45b]
[pii_email_626b6e58017b5d482e2d]
[pii_email_cf395a0c036c44b1dde9]
[pii_email_758caea86e1623a1312e]
[pii_email_c50705c343a755a2e870]
[pii_email_4a93b822a466195e7520]
[pii_email_bff3f74a62da8cd773d0]
[pii_email_c53b52baef1d8ce25801]
[pii_email_012203ae1a96354fa66a]
[pii_email_11b38290b6f70954e22c]
[pii_email_040e70e5f015d8350dd4]
[pii_email_a8d49f69bc903ea3a3ef]
[pii_email_4c9844171584f809e873]
[pii_email_d2060b6afa1085a5d31b]
[pii_email_74a1f171d711a4759575]
[pii_email_96ebbfb6f511a97c4844]
willkommen [pii_email_17152b5c60a2ee4c1ec1]
[pii_email_f75aee936e7da8eb66c9]
[pii_email_1663356b10d6c192c417]
[pii_email_3104a6cc9158590916bb]
[pii_email_f48f088d7fd65464441c]
[pii_email_5f1d9cda389539c2b9c2]
[pii_email_4bed9381c4492542536b]
[pii_email_26153bd5d40798c1ff73]
[pii_email_9cc9e6741d3635c5c445]
[pii_email_58b914aead23d4141216]
[pii_email_af04cb68a012e80b1624]
[pii_email_605f9400d3b1e4c4f9a7]
[pii_email_b6e8b2d0cbec3c9bfd5e]
[pii_email_84eb7572bd91baae7e9f]
[pii_email_6fae7bbb5537dfded6b8]
[pii_email_31f16ef4e31d60060f21]
[pii_email_2aabccf59e2f4b40cc5f]
[pii_email_21bc279c56454863b199]
[pii_email_d7103e3a9f5901732227]
[pii_email_e75c0989631d3c66f4d8]
[pii_email_9c560e9ee8c59e7b1301]
[pii_email_75551be3aa765c0b6139]
[pii_email_0799c24e86081bdf83f6]
[pii_email_140771873505d8a49be1]
[pii_email_6a04492b3dc7d2ea01fc]
[pii_email_00f2e2be8446cca7ae2a]
[pii_email_1b425d55f3d92ec54abe]
[pii_email_1e2047008e73d5900da8]
[pii_email_de0f626d4e7482c0b98d]
[pii_email_5b08e2ddd624c3db2bb3]
[pii_email_6ab9323b6fa6af9a2f06]
[pii_email_a98eba96cbada892b819]
[pii_email_dd19c9b155a41c23aaa5]
[pii_email_69af56ebea45cc793f10]
[pii_email_5e62c8a0c0c73c6109dc]
pii entwicklung
[pii_email_5f989e2fb5d007bf52e0]
ursula b [pii_email_3d7a961fcee0de35d04b]
[pii_email_dbeba44a624977e8c107]
[pii_email_caabf228378618e48556].
[pii_email_288aeb6785f5c4ed1b44]
[pii_email_2202997766f8b6d1ee5b]
[pii_email_6d957ace8c517f74a4ab]
[pii_email_203322a317a02dc01682]
[pii_email_93e142acaed7eed97542]
[pii_email_5698afedddf766c4a55e]
[pii_email_330519b9115d1475b28c]
[pii_email_7d8e892569756daa6a0f]
google <[pii_email_57bde08c1ab8c5c265e8]>
[pii_email_deb5b518aee05163c848]
[pii_email_cd18f05216b1649c86bd]
[pii_email_b79178612aebd3bcd710]
[pii_email_4b65eec0f23a25680aa8]
[pii_email_c7e566643a4b32b713b5]
[pii_email_78f2977b84f9368e7054]
[pii_email_4058879b575777b2b84e]
[pii_email_d8d8945004abe7e5cf86]
[pii_email_7846a071459b99a751cf]
[pii_email_ec06abab504c466b689d]
[pii_email_3420753319e3d32125aa]
[pii_email_162cadf1e6b6f279c545]
[pii_email_f2a28c6c2708cf50dd1c]
[pii_email_cd934d67fed5459ef035]
[pii_email_56394c4efd979bca36d5]
[pii_email_31e3dd6da9b0f80a3ee7]
[pii_email_8f996f4a8831e3933dda]
[pii_email_58de94eb4737fd1165e4]
[pii_email_7225d986f38973123226]
[pii_email_0a1cfd21e50a43978579]
[pii_email_b7e2809012b54215e2fb]
[pii_email_68ce6a12ef5f65e21ad2]
[pii_email_35266764e40b063c5896]
[pii_email_d6db096f47c4772ea311]
[pii_email_1be881db314b57d07d30]
[pii_email_b1465177156e96e1d2a4]
[pii_email_8dc9ca3a02cc1c947844]
[pii_email_fe74f4f577344479b060]
[pii_email_36659b218d2685bb6670]
[pii_email_34e4e58a0c72a747eb10]
[pii_email_eac7fe88395eedc37b93]
[pii_email_ac7b9a572b024ba29d6d]
[pii_email_6444de6a106152ebd878]
[pii_email_fa430f6b1b78da1c685b]
[pii_email_fe3d1326a2349bebe1b7]
[pii_email_1c071a0c0a37691db859]
[pii_email_f9c87aa4ec264c009d4a]
[pii_email_c89cf4c2982319cf55d0]
[pii_email_9972f1c61752415c9131]
[pii_email_d54e8c2f6910783f3cf4]
[pii_email_174d9303e80200940957]
[pii_email_3bf419b77eec066e05c7]
[pii_email_0b886632e727db83962b]
[pii_email_e11c3be688f0f51b214c]
[pii_email_70a3268ab85334812ea4]
[pii_email_bbb9339f19592120372e]
[pii_email_d9f403638e6684c9fff2]
[pii_email_c44709f39be23a2d3753]
[pii_email_fa1ca9da007a20ba70c6]
[pii_email_50ee9531487d065fe54b]
[pii_email_641ee381135d3f7539ad]
[pii_email_0f3a69d26c4c0bb5ec19]
[pii_email_4127b6d16b65afa67a0e]
[pii_email_eb0eea5b1cc63065e8c2]
[pii_email_9afe6d46c9ebf55c725b]
[pii_email_0bf604bc2a8428216467]
[pii_email_677b76e604d57b234348]
[pii_email_12b57a93e8b8a95651bb]
[pii_email_22c36ba9eb1ffb0c8ae6]
[pii_email_5f47ac5c70ba3df0884e]
schmidt+goerke gmbh [pii_email_a7f30d8e3d0956774563]
[pii_email_77b65d11a6a15ecc0823]
[pii_email_4214b1583bd31a252a16]
[pii_email_014183a6a619a8074ee4]
[pii_email_3f791af8654f72ebb342]
[pii_email_3248a4a45e65710c0912]
[pii_email_fb396249404016a017b3]
[pii_email_03a88f2b287e391a5723]
[pii_email_7e91e56c786415b3d8a5]
[pii_email_1fb71c35a7fd8be168d8]
[pii_email_67d11317a613ee8501cf]
[pii_email_fcce7598915098a9765a]
[pii_email_91147ddafafc8cf3a508]
[pii_email_240f82e32c07c5be402a]
[pii_email_58a024db355a603c9b9a]
[pii_email_c96696545e8b70862167]
[pii_email_65d62c27394a63ce47a9]
[pii_email_056ba88da450b1057ecc]
[pii_email_e91c1f858db7a1c32202]
[pii_email_0c7de9242c3b040c791e]
[pii_email_8eddfcbcb85de1888b9f]
[pii_email_3b9185008116974b7e9b]
[pii_email_d91da7d86175841eb286]
[pii_email_6af9d021df04306c3822]
[pii_email_7066674e8ad14ff0c6be]
[pii_email_bb6a415fe2f1e3d0f4d4]
[pii_email_8175564aa168081332d5]
[pii_email_c31346fff2b6307b017b]
[pii_email_633a65a8fb4e8fd74984]
[pii_email_e55ab31a721839e36f6d]
[pii_email_58145ecb359e75266648]
[pii_email_7c4e9413559823c8e4f3]
[pii_email_b24a969a380fc2f054a2]
[pii_email_7a5d1e60e861e93868cb]
[pii_email_18b8f9728d4ba0b61bab]
[pii_email_931c4c8befcf26fdbaf6]
[pii_email_1f490e8070616ab05d89]
[pii_email_4a7facb0d13ad507612c]
[pii_email_306434d83065ae34ce00]
[pii_email_13696bd4e0ff2d34e029]
[pii_email_231ebdcd765661457642]
[pii_email_f92c1720cc23e6743784]
[pii_email_9579fced155ce7f77e69]
[pii_email_41dbf59bce57d2d9a872]
[pii_email_991ba4714cfaf0115a75]
[pii_email_f24fed061cd1320e8d77]
[pii_email_3d0f14c86b6df8393c1c]
[pii_email_f10e7bb77e5d03ed50aa]
[pii_email_a0125d6e8ea8a51c1cfe]
[pii_email_a6c0bca8c04339339152]
[pii_email_8cf22a8ef5a4ca7a4108]
[pii_email_7813599430b395ff4587]
[pii_email_a086d7ebd494afcb7543]
[pii_email_8dd641680fa34b952504]
[pii_email_8d111e61c7df685660c1]
[pii_email_d5a72074e5b044138aa5]
[pii_email_ae67faa3a44358ed8712]
[pii_email_e8096afe6dd1e7184aa8]
[pii_email_473037d7d3a9dd619275]
[pii_email_bb5b06dd8e35297d52db]
[pii_email_36c00b2bdb5d18965537]
[pii_email_3e40d0a6420a0f8b5bfb] spam
[pii_email_62cfc42c172a59446aa1]
[pii_email_b6884531fd5d77de3fe4]
[pii_email_f965d73c3904539b9886]
[pii_email_caa7c1ffdf0482f02d8c]
[pii_email_c25a9ee324de50019230]
[pii_email_949fb89292db970c9c90]
[pii_email_ccc295ddc994fa78d3ac]
[pii_email_5a7975da53353e96e474]
[pii_email_8b72716f17eff8d49da7]
[pii_email_961e222f13463dbd69bb]
[pii_email_fec27bdf9e971fdedc71]
[pii_email_afbf344f7ec7cb62a516]
monteurswohnung mowo email. [pii_email_41414f3c922bdc9a33a1]
[pii_email_8e92bee402d369b7381d]
[pii_email_7294279bc4c1b2a5393c]
[pii_email_2d956cec896d57f3343e]
[pii_email_c0ff144dbf1cf384306e]
[pii_email_a7f395beac4360da43d0]
[pii_email_0b5c90f475a54b9fb90e]
[pii_email_cebf5a762a645e889aa6]
[pii_email_44bf5472ff7b01ed6491]
[pii_email_217ba02679b011a70039]
[pii_email_552101b6a30f8af000ba]
[pii_email_753ccf63fd1dccc3e231]
[pii_email_7976b30837955397969c]
[pii_email_39666cbeee230470e473]
[pii_email_d6192a1264f3e1f24311]
[pii_email_53b1f09bcede582a44da]
[pii_email_d59212cfd70105c50b43]
[pii_email_217ec88b0775489bf051]
[pii_email_a5e4b6b50157b4be78c5]
[pii_email_fd25aae6b076887d0396]
fit [pii_email_31a0afb4b55fc6f84eec]
[pii_email_6c8beb6e4d8331a5435e]
[pii_email_18b5c8d5adf0e5837d2c]
[pii_email_0019a7326cd1f93ad423]
[pii_email_3ffa94bba8180d898fe1]
[pii_email_d220e20851f5995851ee]
[pii_email_d0fa08aec49ca6c2f98a]
[pii_email_9e0f3970bb6ca534042f]
[pii_email_ab1a78229a484386820a]
[pii_email_891d5cde3ff0b68c8d13]
[pii_email_bf39bf849e9220fbf7c0]
[pii_email_0a1d6ad02ea0e37e2088]
[pii_email_ef93916bf4bee789111d]
[pii_email_640082fe501004f6bdbb]
[pii_email_de0dbbf14f2b51101900]
[pii_email_72c5fc3ffe9c577aeb5f]
[pii_email_cb6d0a94b5a98e904f28]
[pii_email_2b193a5e1f9541dc5b7f]
[pii_email_a7ca3e83c127ef2b920f]
[pii_email_1cae67774eb162d26086]
[pii_email_8f91628e856e0273b03e]
[pii_email_b447d5ae717155e90804]
[pii_email_1a488cd31366df0bfa2e]
[pii_email_ade4b299df75825b31e0]
[pii_email_720e8c8d3ae931c80e28]
[pii_email_58a6a619fc3ea359fade]
[pii_email_975695a8c007f05f9f07]
[pii_email_62e3ee8343c643c557f8]
[pii_email_a048b7c475a56fecdb95]
pii pokewiki
[pii_email_ce1d8f9fcd8c20382af4]
[pii_email_ee0f389145d5e8beb4eb]
[pii_email_59e715c0ee078e5bac4c]
schocker [pii_email_938d464e238642487e4d]
[pii_email_bc404c9e8d1eb5eeabd3]
[pii_email_9e4f45f2e051b0f47aa2]
[pii_email_cb4caa530e7a29259dd2]
[pii_email_b8afced332675ba8af65]
[pii_email_de6cc1b113c1e55484cc]
[pii_email_aaeac7efe48ceed822e0]
[pii_email_d570a2379407c9894040]
[pii_email_afd6d0a0df6736be7acb]
[pii_email_88ad7912759ed17db8a6]
[pii_email_67c516f9ec369f283df2]
[pii_email_2f07c5d80f3990017972]
[pii_email_6e63830f2cd0e7f88df4]
[pii_email_4963ef873adfeebdcd41]
[pii_email_dd11bcfc90f3f251327b]
[pii_email_7cc4c1036b3de58e1c72]
[pii_email_b41d2fafc887703df501]
[pii_email_3193bfb8164038e487c7]
[pii_email_3c08ea4b198e8e270a5d]
[pii_email_9841b8aa693795825f72]
[pii_email_f089fa2f036fa22334c1]
[pii_email_34df5af6313836482a51]
[pii_email_ed476ae494ebbf9bf1a3]
"[pii_email_c597d14b1eca08517963]"
[pii_email_f91b0cbf42975886fe68]
[pii_email_a6c4152f47f4445152d9]
[pii_email_caa3ca844a9997fdf6aa]
[pii_email_b909909f2b2c34f33679]
don ho [pii_email_d00c2eb01b503dd4ba68] notepad++ (64 bits)
[pii_email_93d10c42d9d7121416e0]
[pii_email_23f2f758463e6f5582d5]
[pii_email_53a1b6aa20d3c35d2f51]
[pii_email_ffc120fe7c87ab7bc36e]
[pii_email_1d08ee19261102e0eed4]
[pii_email_3be9b418f0348b9a6919]
[pii_email_a134fe53b5bc1e80ce84]
[pii_email_8aaf7155f17a3cfdbbf8]
[pii_email_226f498131aed37f0fa1]
[pii_email_d2d91c6b0dddcbfe4a3e]
[pii_email_3ca22155a0589f8ed0af]
[pii_email_75d88bb97a2333e78657]
[pii_email_0fb4dee3e1467da1d221]
[pii_email_170f48204c9bdf9eafd2]
[pii_email_5137a6e25d70ebb3fdc7]
[pii_email_720c661b5a7f1c684c88]
[pii_email_848fdc4026f00a57f526]
[pii_email_c3a52cc7f27e6fd47c5a]
[pii_email_1521d277bf14ad4701cb]
[pii_email_5dec5716f44ecce72099]
[pii_email_84abded229291cba0f72]
[pii_email_8c3f2e595eeca8aa86fa]
[pii_email_bd26d9e4aae815b6c21b]
[pii_email_b2b32e842882b6893b17]
[pii_email_dfe3cf3209d9aaaf6d66]
[pii_email_1a1f9ab68878b08fbdc9]
[pii_email_fa6bdfa4f97a55393c16]
[pii_email_9dd4490e71a6b34bcb3d]
[pii_email_83834499099f8b027dfa]
[pii_email_1ec5c00ef5b6bf349a31]
[pii_email_3ba9cadd1f4ebce9ffe4]
[pii_email_8db37b1bed189e81cdb4]
[pii_email_384e23483b34ca2f3a45]
[pii_email_4ce6667037bb0adb6029]
[pii_email_f1a39ed09b16e6ee14d0]
[pii_email_9c2d184f90495d4f944b]
[pii_email_9d153dd3b66b4e3400fa]
[pii_email_f3ed6b5165069b3b8fb1]
[pii_email_cc711cf06c3052193418]
[pii_email_c1138be951642717ad85]
[pii_email_269f3156744acbb035cf]
[pii_email_8492eec6a72a67c43ecb]
[pii_email_f8674367e9562a2ad185]
[pii_email_ba2c5bf457d4197eb970]
[pii_email_a124f278cc925a273b62]
[pii_email_c83ae5a2a49c518c7431]
[pii_email_22d380d9acfcd048679a]
[pii_email_c622bcd13d2fc3b102c8]
[pii_email_6e1e7db9caeb95d0e37f]
[pii_email_5cd5cbefa2ddc4926733]
[pii_email_aef0cef84110dd18eaf0]
[pii_email_bb62a7051fefb0dbe384]
[pii_email_131546848961bc72085b]
[pii_email_02cad2f2b575e1f09295]
[pii_email_c7340c7df73e12e8da1e]
[pii_email_5d278d6571ff1a89ed2c]
[pii_email_fddfac140bb7b0b78848]
[pii_email_42838473784e11178f9e]
[pii_email_46ebadb9dc75c849179e]
[pii_email_cbda06c9e2302705a557]
microsoft-konto-team <[pii_email_e6685ca0de00abf1e4d5]>
[pii_email_5960c5ef4e85bb5275b7]
[pii_email_90510c606314b28e43b4]
[pii_email_db2bfb9872a5b93a1cc3]
[pii_email_50ec67a770d09d2a986d]
[pii_email_6d3d2b9199619ab5afc8]
[pii_email_c26657a99b7891518a7e]
[pii_email_792857d490f0803d577b]
[pii_email_41d078f16612300ce64a]
[pii_email_3c854b3ab1305155d1ed]
[pii_email_cda7983ef0e74357e55d]
[pii_email_79938c8938c375ab834d]
[pii_email_d9e2c17b321004a89b06]
[pii_email_b07bea135a403df014af]
[pii_email_8f3ecff430fac1daa337]
[pii_email_9aaadc334d9bea746652]
[pii_email_4a751036f750a41d221e]
[pii_email_d061bd53a31f3c107546]
[pii_email_ca24a477418bb231a599]
[pii_email_6bfdd94974dbde4db070]
[pii_email_b78c3c86a7f628eb8b66]
[pii_email_ba50a120e6d661401923]
[pii_email_19b7a3d007f27659470a]
[pii_email_2363592f96adb4253c42]
[pii_email_ff98801118c9567a311c]
[pii_email_941a959768d39de8858a]
[pii_email_43fea7b487966cad6454]
[pii_email_64d109de5ab104f30825]
[pii_email_55a243f368d742cb916c]
[pii_email_c11377d5762c60f3279f]
[pii_email_3f9d866242231be56c44]
[pii_email_3d1fe8e42972ef83a66b]
[pii_email_954d7d1b1e29e04a5289]
[pii_email_87d64445856ce00895c0]
[pii_email_455e05f14da751bf2a3a]
[pii_email_998d3e5a5ba5f7aa7b69]
[pii_email_9cb42347ae8ae30654f6]
[pii_email_940df3b58ddb19707409]
[pii_email_2259d76eb6d18f729d27]
[pii_email_f3e266d258501472ceb4]
[pii_email_bb4cad370bfe1d1822b9]
[pii_email_61e1e78e3db1aac4d7cb]
[pii_email_2fa9fbe71c3661222964]
[pii_email_d6485d3ac3527dd8c6c3]
[pii_email_add65677be879a715722]
[pii_email_458be10d353e5714deaf]
[pii_email_4c554001089db1e46e69]
[pii_email_c1217258fcda86d43a27]
[pii_email_21d2106ae77e2bff0242]
[pii_email_c221a2f5f4a7a2a2d39d]
[pii_email_6d6392b3fac0b66f7950]
[pii_email_c3dd9db0fe7f5cd2bcf3]
[pii_email_8da52476ae84c683a915]
[pii_email_262bba146c4808831fbc]
[pii_email_38705c70de02d2b0ff76]
[pii_email_60b6e053a4ba030b6849]
[pii_email_3c1e7b5aec4d33af3ea6]
[pii_email_098422b92632aeeb144d]
willkommen [pii_email_0bb60c88decad803c174]
[pii_email_095e368daca971e93bb6]
[pii_email_5e598a5c10a65b68b3d9]
[pii_email_364f8fd99e452632dd56]
[pii_email_f1791cfb48c02eed994a]
[pii_email_645636ddf9901a035fbf]
[pii_email_9d6563cc003ffe60e581]
[pii_email_5af968164ec66b938ba8]
[pii_email_1114037be21bb8ab185b]
[pii_email_c965e448049b5884a5af]
[pii_email_95c06b130495f158d625]
[pii_email_319802a46cb4476069eb]
[pii_email_f251525e08ec4f76cd67]
[pii_email_a7fdd58d9a004cd4701e]
[pii_email_b59991638417821025c2]
[pii_email_2de8ba11e89bfb19b506]
[pii_email_64b184b2b52b23e56d1f]
[pii_email_167ec1d322f65d802545]
[pii_email_38f44da664f2654cf7f8]
[pii_email_175f0b8f84ee7cb1cb95]
[pii_email_0caedf64b628feddcf82]
[pii_email_f468ee62c6a1379cf216]
[pii_email_0b24afbe05c1523f5213]
[pii_email_679f305538e46b4ea874]
[pii_email_9a5bdb203fdd29d227a0]
[pii_email_5255bbf0916ec52f5d4f]
[pii_email_147bee624389c1e9450a]
[pii_email_70565956dc8bd4bfd7ef]
[pii_email_ec2b0a4b5cde501b200c]
[pii_email_b41994a4d1defea4471e]
[pii_email_ffc5dea4c140a571ce81]
[pii_email_c9e2c54b16bd51cfc93d]
[pii_email_838b79c82eab628f032b]
pii 3 14
[pii_email_482addadd5d13d1e69f2]
[pii_email_e235decf693f74c7f028]
[pii_email_3c315be578075b70578d]
[pii_email_1e62422c6af57422bcd0]
[pii_email_1e49784a555d2d51b1db]
[pii_email_c6b9c8f0a1c610c42704]
[pii_email_878df702d443c8faae0c]
[pii_email_910e7f9f7e806cc18210]
[pii_email_641f09ff73307b1cca36]
[pii_email_56e60fa7250e689c103b]
[pii_email_4221e5be79fa80a9e368]
[pii_email_1247d02ed7acac414982]
[pii_email_0e44118cba3c5efae86d]
[pii_email_9f5b12a7f4fff8f4034f]
[pii_email_4d06a04d40f2240181b2]
[pii_email_680ab337750019e68f6f]
[pii_email_a187f13e9501bcdb4b87]
[pii_email_4cace83cb9d81b1d36b7]
[pii_email_1eb90dfbb2bdc6456ffb]
[pii_email_317d4ce39bb99927cecd]
[pii_email_9437dd0afead3da3d610]
digital river ireland, ltd. [pii_email_5d19fb717f1a7f40b03c]
[pii_email_2194aee49f6a5cc76214]
[pii_email_c48819928c80d890e24a]
[pii_email_d00ab75f3eef00342337]
[pii_email_c3af51c7085a15359219]
[pii_email_9525aaff76af8f5a2dd9]
[pii_email_5b1b58c8e201039712c8]
[pii_email_ea900507fd981910182f]
[pii_email_7c2208b908310feeb63c]
[pii_email_109f0623931244e2aac8]
[pii_email_ea7cadd6476bbd6838f7]
[pii_email_5235ab92a4047868442c]
[pii_email_d8e55e3d8046dece2078]
[pii_email_ce305f400c58a917e89e]
[pii_email_45bce73ba66c3281ec85]
[pii_email_3032cd736c1a563e159c]
[pii_email_0b5048d6eda1a5b53621]
[pii_email_79ec283637837ccdb678]
[pii_email_bfab79049af0ccd72784]
[pii_email_1481420aa23057d584b0]
[pii_email_8fcf96710849bc893a6f]
[pii_email_0624542b96d663e4f517]
[pii_email_57dca859830936ec28b2]
[pii_email_4e59dda2c59179c753ca]
[pii_email_39e92b9b7c02cb61fecf]
[pii_email_b2569c473e720785c0be]
[pii_email_994361e06af9f63a2fac]
[pii_email_73bdde7ee52d7f211a2f]
[pii_email_87de690e4218998ae463]
[pii_email_2021edc6bf88520fdc5e]
[pii_email_565938c3d6f718c2e73e]
[pii_email_29f9e6749628f4575cfc]
[pii_email_e2109f7c237a98d54780]
[pii_email_47852b556657d34d7775]
[pii_email_9ececab97adea6f9d6b6]
[pii_email_151bec11d189ff79a688]
[pii_email_90cfa1941f0233349181]
[pii_email_695e85c2ef9cb0ec61c1]
[pii_email_5c0fec78ad125235b47d]
[pii_email_422e2d57595f37c85165]
[pii_email_f3e8cce695a55bf3a09a]
[pii_email_2c4f7172a59e82b5e1e8]
[pii_email_9848f1804272c9b4eaf4]
[pii_email_ea2746472c3ae6e91e0a]
[pii_email_fb7849679e739def7ce5]
[pii_email_dcfca1cf3b34eb484a6a]
[pii_email_d5c38c38586d95ec360f]
[pii_email_00be0ff5ea29d452de05]
[pii_email_e552f6b4fe3f06ea86f8]
[pii_email_4309201ee24f912be9dd]
[pii_email_5f21f23cccefa8512d7f]
[pii_email_57150e7004cc03f322a7]
[pii_email_e57999683f90094c8697]
[pii_email_13ba00188da9917c99e7]
[pii_email_44177203b4856d8d3d7c]
[pii_email_ecf41d1f1c30b2fb22c4]
[pii_email_70741965972a1d7124b7]
[pii_email_644e9b4a635394dd2884]
[pii_email_a52e96bf0fa4c508e1f3]
shiny pii
[pii_email_ebd377090e1fdca57c53]
[pii_email_59df4f5d111d7c6a099a]
[pii_email_c5b324c6b7f9f2143412]
[pii_email_443ea8b7578649598220]
[pii_email_5003ae2788d18615061f]
[pii_email_ab4f10fadaaff1490c76]
[pii_email_c1d816f3ca6d9b90418c]
[pii_email_23668594dcc12ecfbdbb]
[pii_email_d626d262a43cc8088b93]
[pii_email_39d4dd517c8e2efdf074]
[pii_email_aa5bcbd81763245a3117]
[pii_email_466e043e05f9423952d2]
[pii_email_1d4a572b070070c5151d]
[pii_email_53ea91d0e680f6fac1a3]
[pii_email_2ac0e0a15a46c295e7c9]
[pii_email_aed9dba19fe1c03f7c52]
[pii_email_8cc8bf3d8fabde184656]
[pii_email_2c5c847d4e800e1a449a]
[pii_email_2582f2b13cbaae2910b8]
[pii_email_0562bd7380083091ab61]
[pii_email_5c8c737baa6ee8307649]
[pii_email_361fe9bc996c9c296d02]
[pii_email_8d110d9425f316ce4f30]
[pii_email_59fb384883490a8d93bc]
[pii_email_a81ef1deef0d656abaa1]
[pii_email_5f3d482e57b1c3ad001f]
[pii_email_041f07bb7cb91016ead9]
[pii_email_d14e3d41ea883597944a]
[pii_email_2e28eb94c4fd36f57d52]
[pii_email_2f3258d70d1f33660760]
[pii_email_11fc0e89b84a1dd627d0]
[pii_email_5fa7db59482fef72991e]
[pii_email_62a8a8e51f929f4ca416]
[pii_email_14baabe0e6023b064204]
[pii_email_4b8d17bc77d93c616d2f]
[pii_email_ac77f833209a2c81b718]
[pii_email_fd924927b38fa9312953]
[pii_email_ff707f0811369c18b910]
[pii_email_d62b1626bc801ad9bab9]
[pii_email_69641c7f2ccc4dc8764b]
pokemon go pii
pii züchten
[pii_email_bc3fd89c2550f7d3a108]
[pii_email_b1115c601a0e9d1e767a]
[pii_email_6a8682011e514e470ac5]
[pii_email_f931905eef2bf65f73a1]
[pii_email_db42f2bfb155dfbe5a14]
[pii_email_e41b2617ac662c903a8a]
[pii_email_45462bf698a376dbf633]
[pii_email_3ef9a1f03a864fb261a0]
[pii_email_c751115fea806a7818ba]
[pii_email_d1ce2b106324ade69f8c]
[pii_email_0eb3d47bd875d85995e0]
[pii_email_74503299e1128c622855]
[pii_email_45e64fe511f243a0cf54]
[pii_email_52a292646335929f9c71]
[pii_email_8e2e4b1395560018a755]
[pii_email_9adeb2eb81f173c673a5] echt
[pii_email_8ba7af63ea27f020a0cf]
[pii_email_aa0a3369cb43448c18ec]
[pii_email_8009575e36d2401df168]
[pii_email_a5e6d5396b5a104efdde]
[pii_email_168b79cc9d9aa1e2b554]
[pii_email_1bd69cbceb9f4ede6d58]
[pii_email_fca81dc8ddc41e860ea1]
[pii_email_a9091bad9babcd418ed4]
[pii_email_22742402e9888db146a8]
[pii_email_31a62d16578ba68e214b]
[pii_email_a96da5aeda762b56aa1c]
[pii_email_f8a7b305ab2c62f3165e]
[pii_email_5ea0f64a3308327e4c3a]
[pii_email_61a416d67f1370d7ce5b]
[pii_email_83431bfa3f00c8165b7f]
[pii_email_3eb26a55effddf4e88c9]
[pii_email_cc5ff064e503323af605]
[pii_email_997aa4eb35fec9b091e5]
[pii_email_cb1ea453946c9a1ec596]
[pii_email_02608a04176760fb5fbc]
[pii_email_58a35b836ecb1c9b38f0]
[pii_email_0814b2edac53e5c5cddd] /gu
[pii_email_f8da22f5792eb4c9649a]
[pii_email_7fa3e91308ced6b7087c]
[pii_email_9cebe107c75c3cc26d58]
[pii_email_a6207ac692dc20a83d67]
[pii_email_89a9bc62fe04672c37b4]
[pii_email_ecab0d8e0046b9010780]
[pii_email_66711cb7e18e5b0876bf]
[pii_email_61b88ec8b724ef5d2343]
[pii_email_42b08dcc92327f93aa56]
[pii_email_7e5d21b59350b3b6e90f]
[pii_email_8924d9ad1f7532cfdc58]
[pii_email_611ddbc9ce4fe449f0de]
[pii_email_4f7baf62e7770d8101c4]
[pii_email_521b0316cf0f70ca60f2]
[pii_email_bc88596d95373f914d02]
[pii_email_63d630b64b37035e45c6]
[pii_email_e85ba92cf9092f27d6f4]
[pii_email_1b5173ef571b3e2beca0]
[pii_email_4faa26b7d3e419ccdbc6]
[pii_email_e0b4936bdc9c0c684341]
[pii_email_b0db4c3042f74f838529]
[pii_email_f0a39b509ef24ef383cd]
[pii_email_12de71b26bbd89695101]
[pii_email_953b79a310998e211250]
[pii_email_5cb1cc43de224c0ce8df]
[pii_email_a20ab63143d37bc9c789]
[pii_email_911f316851b504c626b0]
[pii_email_06e08bf258f2a20fe237]
[pii_email_730084e51e20b35a925e]
[pii_email_d7a60bc982b82f200003]
[pii_email_51f7b223982a1eab2553]
[pii_email_4a6ea8a52a3c34970940]
[pii_email_c5ff36db6e91116a29ce]
[pii_email_884d473744b8d9c2891f]
[pii_email_becfc9467a33bcd813b6]
[pii_email_6ebfb4df2749e1aa9d4a]
pii_email_ccc72642c6c6e3fe8a61
[pii_email_9cf963b8cb98669cca17]
microsoft <[pii_email_33bcc5fa9284de56eb3d]>
paypal <[pii_email_10cb866b0b8f268f4a27]>
[pii_email_1b07e467bfdd9251fd75]
pii_email_ccc72642c6c6e3fe8a61
[pii_email_e423bfc0c040490be718]