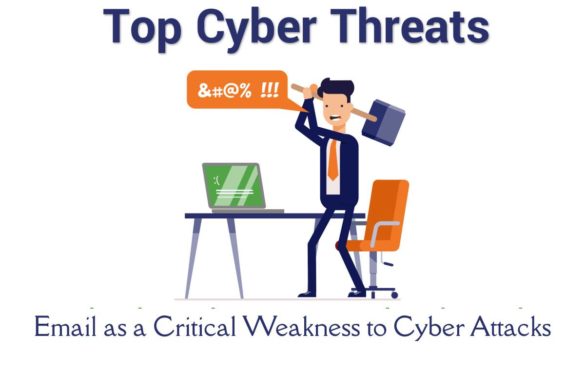 Email as a Critical Weakness to Cyber Attacks
Cyber Attacks – The pandemic has done more than just changed how we run our businesses; it has also changed how we protect them. As an IT leader, the challenge of implementing effective, up-to-date, 360-degree cybersecurity protocols is massive. Following 2020 and the spread of the coronavirus, that challenge has become even greater. While remote work has allowed companies to continue operation under COVID-19 restrictions, it has also presented several undeniable security risks. Almost all of these centre around the cybersecurity vulnerabilities of email.
Why is Email a Particularly Vulnerable Endpoint?
Email is the most targeted entry point for hackers because of the efficacy of phishing attacks. A phishing attack involves a threat actor creating a fraudulent email or online message designed to extract information from the intended recipient. These are so effective because employees are ill-prepared to identify such attacks, and hackers are becoming increasingly skilled in their construction. In a 2020 Cybersecurity Report, over 50% of the 9,000 organizations surveyed reported a phishing attack within the first six months of quarantine. Additionally, about 10% of those respondents were hit by one or more phishing attacks each week. Figures that high allude to the effectiveness of phishing and the weakness of email.
Another reason why email is such a vulnerable endpoint for so many companies is due to its accessibility. As corporations begin to develop more sophisticated firewalls and monitoring systems, hacking into a business's network becomes increasingly difficult. But by attacking a company through emails, a threat actor can avoid all of the advanced cybersecurity obstacles and extract information directly from the source. Whether it is work credentials or personal information, the threat actors can bypass the more robust cybersecurity protocols and gain direct access to data assets through passwords or deployed viruses. Sometimes phishing campaigns can also include a malicious download disguised as a PDF or Microsoft Word file. These downloads can be the springboard for ransomware and other debilitating viruses.
The scariest part about phishing attacks is that they allow malicious actors to access information undetected. If passwords, usernames, and login credentials are extracted, then they can legitimately begin to mine company archives and implant viruses with little to no detection. In any case, emails are by far the easiest platform to target as hackers due to the reliability of human error. Unfortunately for businesses, the pandemic hasn't done email any favours. In fact, remote work settings have made email, web connections, and cloud-based services that much more vulnerable.
The Consequence of Remote Work Environments
For IT leaders, email cybersecurity was difficult enough already when you had to manage and oversee hundreds of employees, each using several devices to share, store, and exchange potentially sensitive information. Now, with remote work environments, the visibility, network security, and local storage IT departments were previously able to utilize has now been removed. This means that end-users, such as employees, are even more vulnerable to email-based cyber attacks. A lack of IT oversight means that workers' bad habits are likely to be more susceptible to exploitation in remote work settings.
Help Net Security reports that workers' tendency to 'overshare' online has resulted in increased security risks. According to Help Net, one such area of concern is password recycling. 77% of employees will reuse their passwords in both personal and business settings. This means that if one password is compromised, other accounts may remain compromised as well. Combined with the infancy of remote environments and the confusion, fear, and misinformation brought upon by the pandemic, email has never been more vulnerable. And hackers are taking advantage of that.
Since the start of 2020, Google has registered more than 2 million distinct phishing websites. While the number of phishing sites created per week peaked in May of last year, thousands of sites are still being launched every day. Though IT leaders don't have control over how many phishing attempts are made, they do have control over employee education, email encryption, and digital forensics.
How to Improve Your Business's Email Cybersecurity
There are hundreds of ways to improve the strength of your email cybersecurity, but to keep things simple, here are a few measures your business can integrate to limit your endpoint vulnerabilities.
Phishing Simulators
The only way to maintain the quality of your cybersecurity efforts is to be proactive.  A phishing simulator allows companies to evaluate the strength of their human firewall and the efficacy of their training programs.
Cybersecurity Consultants
As vulnerable as email may be to cyber attacks, it is not the only channel – nor is it necessarily the most important. In order to implement a 360 degree-cybersecurity strategy, you will need the guidance, resources, and skills that only an established cybersecurity consultant can provide.
If your organization is looking to upgrade its cybersecurity systems, reach out to a professional. Outsourcing is one of the most cost-effective ways to leverage existing knowledge and tools without diverting too much capital away from the business.
Author Bio:
Anas Chbib is the Founder and CEO of AGT – Advanced German Technology, a leading cybersecurity firm. He's worked with corporations, government agencies, law enforcement. And intelligence services across the globe combatting emerging cybersecurity threats and is a consultant at the largest Digital Forensics Lab in the EMEA region. In 2020 AGT acknowledged with an MEA Business Award and as the Cyber Security Training Consultancy of the Year.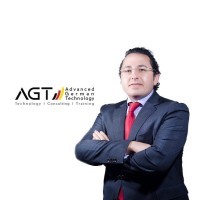 Anas holds a Business Administration and Computer Science degree from the University of Cologne.
MORE INFO:- tipsformart