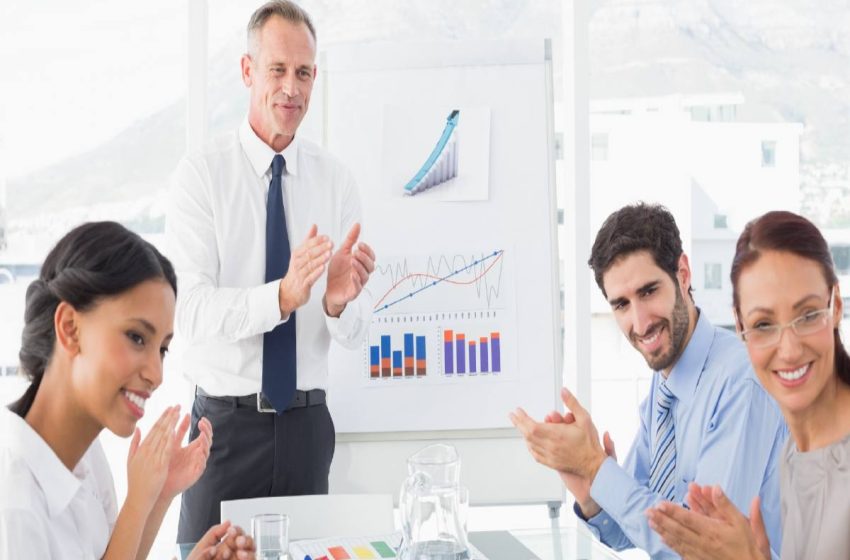 Effective Marketing Strategies for Accelerating Business Growth
Establishing your presence on the internet is the first and most important step in developing your marketing plan. Putting up a website allows you to lay claim to a portion of the internet that is all yours. Next, you will need to devise a strategy for the expansion of your business that makes use of effective marketing techniques in order to increase the number of leads and site traffic, as well as the number of new clients you gain. We will discuss everything from public relations and search engine optimization (SEO) to influencer marketing as a means of determining the forms of marketing that will be most effective for your company in 2023.
Improve Your SEO to Be at the Top of the SERPs
Micro-moments may be found everywhere inside search engines. These are situations of great intent, in which a person wants to learn something, purchase something, or accomplish something. When you practice search engine optimization, also known as SEO, you increase your odds of appearing in these situations by improving your chances of ranking higher on search engines.
Through the use of search engine optimization methods, you may attract users who are likely to convert. People that seek you out online have made up their minds to visit your company's website. Gaining visitors is an obvious advantage, but it's not the only one. As a result of SEO, revenue at the bottom line rises as well. 70% of internet marketers agree that "SEO is better than pay-per-click (PPC) advertising for driving sales."
Learn the proper techniques for doing keyword research if you want to be successful at SEO. After you have determined the high intent keywords you want to target, you can start the process of improving the content on your landing pages in order to improve your ranking. In addition, you should make use of SEO tools to help you along the route.
Marketing with Influencers
One definition of an influencer is a person who has a large fan base or is well respected as an expert in a certain field. This is a great kind of advertising since it exposes your items or brand to a large audience with no effort on your part. Furthermore, the influencer you've selected to collaborate with will be able to leverage their status to encourage interested customers to make a purchase.
The trick is to identify influencers who are relevant to your product and whose beliefs are congruent with those of your business. You shouldn't be scared to begin with more modest collaborations with nano- and micro-influencers. It's interesting to note that their levels of engagement and conversion are often substantially greater than those of accounts with vast numbers of followers.
Earned Media and Public Relations
It is time to start spreading the word once you have successfully established both your website and your company. Creating a buzz about your company and attracting the attention of the general public will need you to get favorable PR and traction from various media channels. Different mediums, such as television, newspapers, radio, and podcasts, may all be used as marketing methods within this industry. Even if you are contemplating working with a professional PR firm, the return on investment (ROI) might still be worthwhile. Although it is preferable for the press and visibility that you get to be earned naturally,
Let People Know, Like, and Trust You
Webinars have developed into a standard method of marketing for technology companies that have an established online presence. However, this opportunity is lost on smaller companies that lack enough technological expertise. Because webinars have been identified as one of the top five most effective marketing tactics, it is imperative that you capitalize on this current trend. As a host of a webinar, you need to place your primary emphasis on producing incredible material, choose a time that will be convenient for your audience, and prepare a great deal.
Plan your Blog Posts Strategically
Starting a blog is one of the best ways to bring targeted traffic to your website, provided that it is done in the proper manner. In fact, marketers who make excellent use of blogs often get 68% more leads than their competitors who do not use blogs. However, this is only the case if you are doing each step correctly. The keys to blogging success include honing in on a certain topic, prioritizing quality over quantity, planning ahead to market the blog, making posts that will remain relevant long after they are first published, and promoting the site itself.
To Wrap it All Up
Developing your company into a successful enterprise is no easy task. Therefore, if you haven't done so already, you will need to describe the goal of your firm and establish the criteria for your organization. Finding and employing the proper individuals and then fostering their growth is the first step in the process. Keep trying out different approaches to marketing, and you'll eventually obtain the results you're looking for. Put an emphasis on the return on investment of your various efforts and make developing content your top priority. Before you even begin, it is essential to define the primary marketing KPIs that you will use. But you should constantly keep your audience in mind while you work, and you should find out how to integrate the insights of your customers with the aims of your company.
Check out Benlola's blog to get more useful tips, the latest marketing trends, and powerful tools for delivering successful marketing campaigns at each cycle.