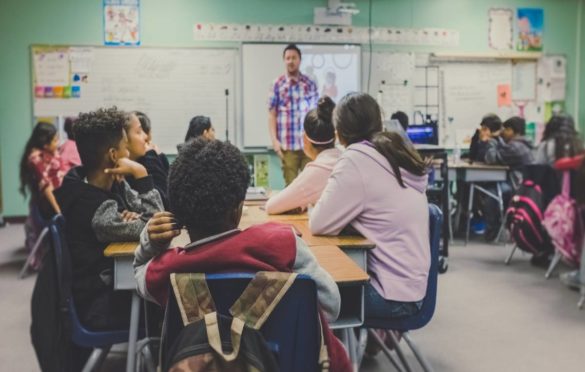 What is educational technology and why should it interest you?
Educational Technology
Educational technology (also known as "EdTech") relates to an area of ​​technology dedicate to the development and utilization of tools (including software, hardware, and processes) focused on promoting and improving education.
While ease of use and user interface (UI) design are important aspects of UX design.
In other words, educational technology is the study and ethical practice of facilitating learning and improving performance by creating, using, and managing technological processes and resources.
Although this developing range may sound like a specialize corner, its potential and implications can go very far and affect a large segment of the population. In the following paragraphs, we will explain how to get the best out of it benefits.
Educational technology for educators and educational institutions
The great minds of technology charged with creating the data-focused processes and applications that facilitate learning can understand the problem-solution-implementation. Still, they cannot replace educators when it comes to disseminating knowledge.
Similarly, the best educators are not equipped or inclined to use the technology at their disposal to apply it in their discipline. They will tell you that their day-to-day work is already too complicated to ask them also to become technology experts.
For this reason, the future of education depends on a recurring dialogue between educators, educational institutions, and technologists.
Educational technology for designers and technologists
For professional technologists, this means they have to continually develop in this area capable of scaling as devices and technology multiply information delivery channels.
This is not a small thing, since all these elements develop at the same time or faster than can be understood and applied in education.
It is no surprise that the speed of development of educational technology is leaving gaps unattended. The Software and Information Association survey revealed "a strong desire for greater technology integration – and more support – at all educational levels."
These findings indicate a need for technological and professional development at each level of educational technology. And the presence of unique professional career opportunities.
UX is how a person feels, perceives, or interacts with a system or a service; it is the feeling that one has when it is in contact or interacts with a web, an app, or a product. As DESIGNER or flush and we take care of UX designers to meet our clients and users, to learn from them and them, understand their motivations and needs to improve their experience.
Educational technology for people looking to change careers
A job that is both highly profitable and fulfills a life purpose is complex. These two elements do not always go hand in hand (you have to ask a teacher).
However, the increase in venture capital in educational technology promises to provide just this.
Whether you are thinking about changing careers or looking to accelerate your current one. Undertaking it has a rather attractive promise. It is an area where you can develop your technical skills and make sure you have a great social impact.
For everyone else
At the risk of over-evangelizing the importance of educational technology. We can say that the correct development of these tools can have a future social impact on all aspects of society.
These are our architects, engineers, and doctors, the social and political leaders to come. Making sure they have the best resources available ensures a better future for everyone and the planet. The next generation faces countless challenges. Our job is to make assured they don't have a shortage of support to overcome them.
Also Read: Digital Technology – what is it, how Effective it is, and what should we Consider?