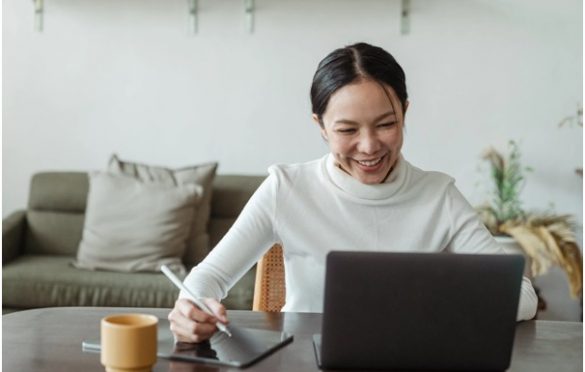 Editing 101: How To Create Effective Videos For Your Business
Editing – Google Analytics recently reported that over 50% of all traffic to websites now comes from users who view the content on their phones or tablets. So it's no wonder businesses are focusing more and more on online video marketing. However, creating effective videos for your business can be tricky if you have no editing experience. Luckily, an online video editor with ready-made templates that are easy to customize can help you to create effective videos for your business easily.
Here are some easy steps to ensure your videos are captivating and convey the message you want them to.
Step 1) Choose An Online Video Editor
If you're looking to create videos for your business but don't know how to, an online video editor can be a great place to start. It is an affordable and simple way to edit videos for your brand.
These online tools provide all of the tools that you need to create stunning videos without having to shell out thousands of dollars for expensive software. They offer pre-set templates, which means you can get started right away. You can also make use of customizable settings to make your video look exactly how you want it to.
Choosing a video editing software that is both easy to use and provides you with hundreds of customizable templates is the first important step. It helps you effectively capture and convey your business message in a short amount of time.
Step 2) Choose The Type Of Video YOu Want To Make
Creating videos for your business is a great way to make use of your marketing budget. There are several types of videos that you can create to boost your brand. These include testimonials, product demos, company overviews, and how-to guides.
Depending on your product or service, choose the type of video that would be most beneficial for your customers. For example, if you're running an e-commerce site, it might be wise to create a few product demos. This way, visitors can see how to use products correctly before they buy them.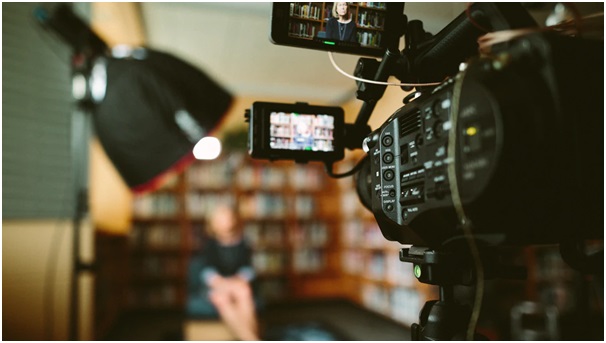 Step 3) Write An Engaging Script
If you're looking to create an online video for your business, you'll want to make sure that it has a strong foundation in terms of both script and visuals. Each part is equally important; if either aspect is lacking, it can detract from your end product.
Before you start shooting, figure out what message you want to send and how exactly you plan on delivering it, and then put that into writing. In terms of visuals, take some time to brainstorm interesting ways that you can present your script.
One easy way to enhance your message and make it more visually appealing is by using an online video editor like Promo Editor. This simple platform allows you to mix, match, and edit images and text together in a variety of ways. Uploading pictures, writing text overlays, and adding music or other audio tracks is extremely quick and easy. Then you can export them as a single video for sharing on social media or with clients.
Step 4) Choose The Right Background Music
It's hard to get people engaged in a video without some form of background music. It can also help your message resonate with people. Think about how many of your favorite songs contain lyrics that make you feel like you're part of a greater cause or movement. Music can do that for videos, too, but only if you choose wisely. Otherwise, it would turn out counterproductive.
No matter how great your video is, if you have a noisy backdrop, it'll be difficult for viewers to focus on what you're saying. When choosing music for your videos, look for something simple and non-intrusive. If there are words being sung or spoken in your music, make sure that they don't distract your viewers from your content.
Step 5) Create Thumbnails That Grab Attention
It's a good idea to have eye-catching thumbnails on your video page. You have spent a lot of time and effort creating an engaging video, so it's worth getting a thumbnail that does a good job of enticing viewers to click play. If you don't have any experience creating cool graphic designs, try doing some internet research or find someone who knows what they are doing.
Final Word
When creating videos for your business, it's important to know your audience. Figure out what they expect from your channel and make your videos accordingly. If you have a large audience already, but only 10% watch long videos, don't spend time creating something that will get more than five minutes of attention.
Don't worry if you have no experience in video editing. With an online video editor, you can create videos by simply dragging clips into your timeline. Then add some effects, text, and graphics, and your stunning videos are ready with just a few clicks. Follow the above-mentioned steps to make sure your business videos are well-engaged and effectively convey your messages.