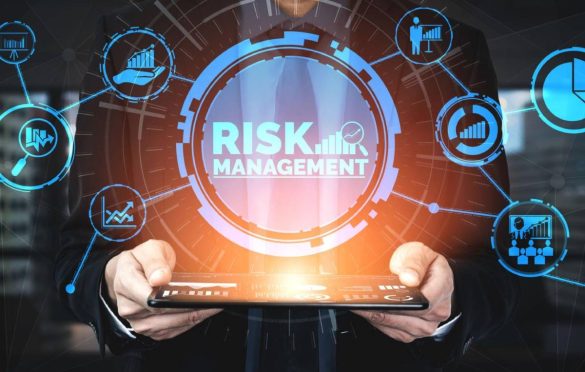 What to Consider When Establishing a Cyber Risk Management Plan?
In recent years, cyber incidents have become more and more prevalent. In addition to the obvious costs associated with attacks on IT systems and networks, a global cyber attack can also lead to significant brand damage.
A cyber risk management plan is a document that outlines how business owners want to manage their organization's cybersecurity systems, processes, and controls. In other words, it's a blueprint for how the business can be kept safe from cybercriminals, hackers, and other threats.
To start with, business owners need to go through a beginner's guide for managing cyber risk. This article focuses on making readers aware of what to consider when developing a risk management plan.
Identify Your Most Critical/Valuable Assets
The first step in establishing a cyber risk management plan is identifying your most critical assets. This means assessing the value and risk posed by each asset and determining how they are connected. The value and risk associated with critical assets will help determine how to prioritize your protection measures.
For example, suppose your company has proprietary information worth millions of dollars. In that case, it may be wise to invest more resources into protecting this data than other types of data that are only worth a few thousand dollars.
It's essential to consider both monetary and non-monetary factors when determining which digital assets are most at risk for loss or theft due to cyberattacks.
Assess Potential Risks
When establishing a cyber risk management plan, it's vital to assess your organization's current risks and vulnerabilities. This process will help you determine what assets are most exposed to cyber threats and what types of attacks could be launched against them. You'll also want to identify any gaps in your cybersecurity policies that need addressing before an attack occurs.
If you're not sure where to start or if your company has never conducted an assessment before, it is recommended to start with the following questions:
What are our critical assets?
How much money do they cost us each year?
How do these assets restrict unwanted access by unauthorized users?
How many employees have access rights at any given time?
Analyze Cyber Threat Levels
The third most important step is to analyze the company's current threat levels.
A cyber threat level is a scale from one to four, with one being considered low and four being considered high. Level 1 threats are relatively harmless and do not pose much risk, while level 4 threats can cause significant damage if not handled properly.
On the other hand, level 2 threats are medium-level risks that require more advanced monitoring but do not pose an immediate threat to customers or employees (e.g., phishing emails).
However, level 3 threats represent serious threats requiring immediate attention from a team of IT professionals who will be able to respond quickly.
The Conclusion
This beginner's guide for managing cyber risk makes it clear that cybercriminals are always on the lookout for businesses that aren't prepared for them, so you must do everything you can to protect yourself from them. An IT or cyber risk management plan is essential for any business, but creating one is not always easy.
Therefore, the best solution is to hire a professional third-party service provider excelling in the department.