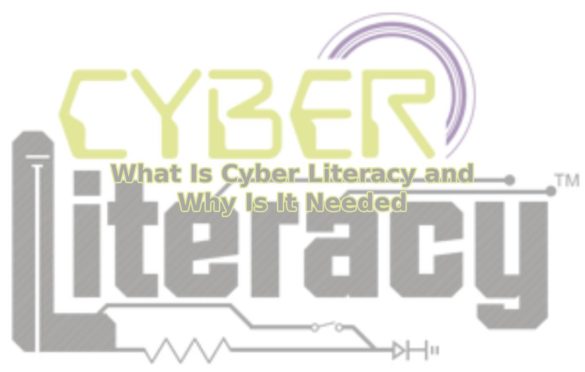 What Is Cyber Literacy and Why Is It Needed
How much time an average person spends on the Internet? Given that it has become the number one place where people are looking for academic writing assistance, go shopping, and order services, not to mention entertaining content, one can say that they spend just a lot of time there. And when you are in the crowd in the street, you watch your bag and keep your eyes open not to become a victim of a fraudster. But you believe that you are safe on the web. However, it's not the case. Every time you come up with a weak password or enter your credit card data, you risk finding yourself in trouble if you aren't on guard. Nowadays, cyber literacy should be on equal footing with general safety rules since your chances of running into a scammer on the web are even higher than on the street. So, what is cyber literacy, and how can you develop it?
Cyber literacy: the General Meaning
In short, it is about basic knowledge of information security that can help you protect your data, personal life, money, and even the device itself. However, sometimes people confuse it with digital literacy used more often to define someone's ability to take advantage of modern technologies and search for the required info on the web. Nonetheless, it is not only about IT proficiency and usage of technical and cognitive skills. It's about knowing the demanded standards of behavior on the web, risks, and consequences of light-minded actions. In simple terms, it includes three main aspects: digital technologies knowledge, critical thinking, and social involvement. Thus, cyber literacy is not just about finding information but also about analyzing and evaluating it. Every time you come across the info you are interested in, you should judge whether the source is reliable or not. You shouldn't blindly trust everything you see on the Internet. When you use an online search engine to find the required info, you should evaluate the resource for trustworthiness.
Why is it of Key Importance?
Not to waste money and be left high and dry, a person learns financial literacy basics. We deal with money daily, so it's crucial to know their value and safety rules. The same goes for using high technologies and the web. You use them constantly here and there, whether you need to pay off electricity bills or order pizza. So, one must also know how to protect their personal data, avoid scammers, and find info faster. And even though people run into true stories about victims of cybercriminals everywhere, they continue to believe that it cannot happen to them. Thus, they don't change their security habits until they find themselves in trouble. People either ignore or misunderstand their role in keeping their data safe.
How can you Improve your Cyber Literacy?
Even though the modern world provides different ways to protect one's data, most people ignore them. Thus, only about 25% use multi-factor authentication, and about 44% use a pin code to lock their gadgets. If you want to keep your personal data safe, it is worth reconsidering your behavior on the web. What can help move your cybersecurity to the next level?
Change your Passwords and Write them on Paper
It often happens that a person comes up with different passwords for all the social networks and websites, enter them into a special account and forget its access code. If you don't want to find yourself in a similar situation, start a special paper notebook and write down all the passwords. You should create a schedule for reconsidering the security settings once a season and change all possible passwords. Just don't forget to write down new access codes. Come up with secure passwords that should consist of about eight symbols, contain at least one capital letter, one number, and a special symbol.
Start Several Mailboxes
It is worth having at least several mailboxes for different purposes. Thus, you can use one for important correspondence, for example, when you ask someone to do my essay for me cheap and deal with banking transactions, while another one can be created for online shopping, numerous ads. Such an approach will help keep your data safe and not allow scammers to use your private info. Besides, it will be easier to find the required info when your mailbox isn't stuck with spam messages.
Watch Websites you are Using
You can run into fake lookalike websites that copy ordinary web resources' design and content to collect users' personal data. Thus, they can copy your passwords and private info. You should carefully watch all the websites you are using during the day and pay attention to whether the site is secured. All the reliable sources have secured transfer protocol – the site address will contain HTTPS at the very beginning.
Put Watermarks on your Photos
Some services require photos with a passport or driving license. And it is worth marking them with something before sending. Thus, if your personal data become available to the public, you will be able to determine what service has broken the rules of storing and sharing personal data. However, anyway, you should carefully read the Terms and Conditions provided before agreeing on them, especially if you cannot be sure about the website's reliability. It may seem that all these things are superfluous till you face the need to meet this challenge.
MORE INFO:- technoologyin