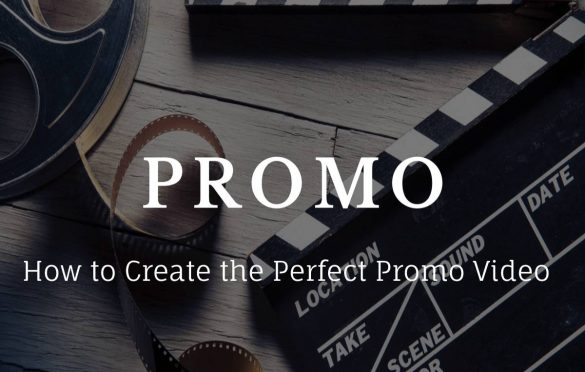 How to Create the Perfect Promo Video
You may have most probably heard of the term 'promo video' in the context of online marketing quite often. But what do you think a promo video means? And why should you invest your time and effort in making one? Well, a promo video or a promotional video is nothing but a video format briefly utilized with the intent of promoting a certain advertising strategy, event, sale, or even brand product.
While the benefits of perfect promo videos are plenty, creating a promo video from scratch can be a challenging task, especially for beginners. Here is a complete guide on how to create the most aesthetically-pleasing and engaging promotional videos to leave your audience amazed. 
Understanding Promo Videos 
As previously stated, promotional videos are solely created for the purpose of advertising a certain product, or event, or are directed to accomplishing certain marketing goals. Promos have a very similar style and language as that of teaser videos. The very focus of promotional videos is to lure your target audience into learning in-depth about your products and services, and brand in general.
Unlike brand videos, promo videos are created so that your audience is intrigued to learn more about your brand. Let's discover some of the most phenomenal tips that beginners and professionals can leverage for creating high-quality promotional videos. 
1. Recognize Your Objective 
The first and most critical element that you need to consider when creating any type of video is the very objective of the video. What does your promo video aim to do? Determine the reason for which you are choosing to create the promo video. The entire process of video production can be time-consuming and expensive.
Thus, it is always a good idea to stay prepared to face different challenges that may come your way. Make sure that you have adequate clarity on what the goals of your video are in the context of your business and work towards building your video around those goals. 
2. Determine the Direction for Your Video 
Now that you've gotten enough clarity on what the objectives of your promo video are, make sure to study the direction that you want your video to go in. For instance, your direction may be anything from introducing your brand to your consumers, offering explanations on what your products are all about and how to use them, providing solutions for certain challenges, storytelling, getting reviews and testimonials from your consumers, getting your audience to drive action, showcasing tutorials on your products and services, and so on.
Based on your video goals, choose a suitable direction for your video so that it doesn't lose its focus. 
3. Define the Tone for Your Video 
Setting the right tone for your promo video is more important than you think. Most advertisers tend to overlook this factor. However, a great way to grab the attention of your viewers is by setting a good tone. Make sure to experiment with different tones and try out a creative direction.
You can be quirky, dramatic, straightforward and educational, conversational, and so on. You can determine the tone based on the purpose of your promo video. However, maintaining a perfect balance between professional and conversational tones is crucial to truly engage with your prospective consumers. 
4. Pick a Video Style 
This is another vital factor that you should get enough insights into when creating a promo video. With the evolution of technology and the emergence of a multitude of trends in the world of video marketing, you can choose from a myriad of options for styling your video. From whiteboard videos, live-action videos, animated videos, to much more, there are a number of ways through which you can create videos that truly stick with your audience in the long run.
Moreover, you can always utilize a robust video maker to give your video the finish it deserves. From templates, animations, stickers, to several other special effects, choose wisely so that your video is nothing less than brilliant. 
5. Create a Script 
Most advertisers often overlook this factor. Creating promo videos isn't merely about picking up camera equipment and beginning shooting. It requires a lot of research, effort, and most importantly- patience. Drafting a script for your promo video is a great way to ensure that you don't lose out on essential details that you want to incorporate into the video.
It can help you stay organized and moreover, it will make your filming process much more structured and easy. Your script should involve a brief on all the components that you wish to include in your video. 
6. Set a Duration 
Another very crucial factor that you should be mindful of is the duration of the video. Nobody likes an exceedingly long promo video. It can easily leave your audience distracted considering humans have a dramatically short attention span. You want to make sure that you acknowledge the time your viewers are spending on your channel and should thus create concise videos that work just as perfectly in helping your viewers consume all the necessary details.
Ideally, your video shouldn't be more than 30 to 60 seconds long. However, on the contrary to belief, many well-known YouTube channels have managed to keep the attention of their viewers by creating lengthy videos. At the end of the day, the choice is really yours in determining the duration of your video. Experiment with different duration videos to analyze what your consumers prefer the most. 
Bottom Line 
Promo videos have become a significant aspect of video marketing. They work wonderfully in explaining your products and services in a way that ensures that your viewers will come back to your channel.
Thus, you want to work on making a lasting impression so that you have something unique to offer to your audience. These were some of the top tips that you can utilize when creating promotional videos for advertising your brand's products and services.