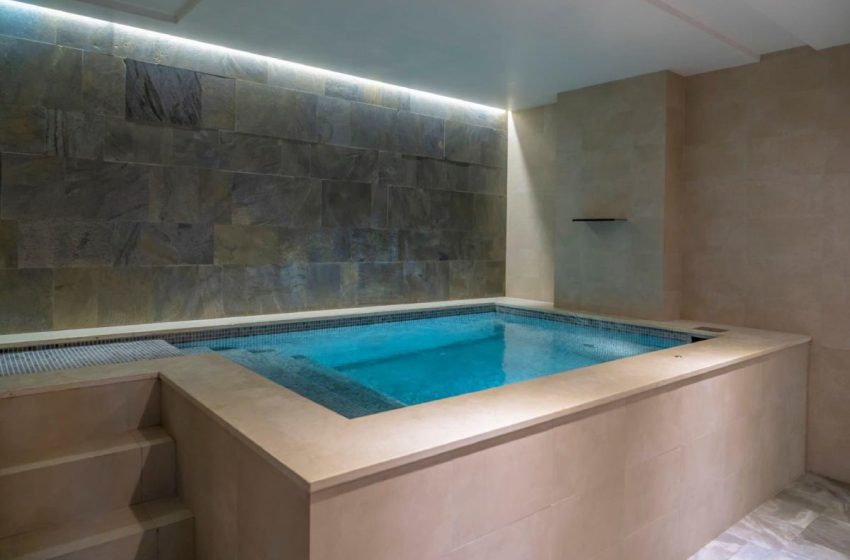 Create a Spa-Like Experience in Your Pool Enclosure With Landscape Lights
Do you want to create a relaxing, luxurious spa-like experience in your pool enclosure? Look no further than landscape lights! With the proper lighting, you can transform your pool area into a serene and inviting oasis that impresses guests and provides a peaceful space to unwind.
Let's explore how landscape lights can enhance your pool area and create a spa-like experience. From soft, subtle lighting to colorful, dramatic effects, there are countless ways to use outdoor lights to create the perfect ambiance for your pool enclosure.
Relax With Soft and Subtle Lighting
Soft and subtle lighting is an excellent way to create a relaxing and peaceful atmosphere in your pool enclosure. The warm, gentle light inspires a calming environment that soothes your senses.
One way to achieve this effect is by using low-voltage landscape lighting. These lights emit a soft, warm glow that will provide just the right amount of illumination for your pool area. You can also use color changing outdoor lights or string lights to create a cozy and inviting atmosphere.
Highlight Features With Landscape Lights
Landscape lights are also an excellent way to highlight the best parts of your pool enclosure. By strategically placing lights around the pool, you draw attention to its unique features and create a stunning visual display.
For example, use underwater lights to draw the eye to the beauty of your pool's design and create a dramatic effect to impress guests. You can also use accent lights to highlight trees, sculptures, and other landscaping features around your pool.
Enhance Safety With Landscape Lights
Besides creating a spa-like atmosphere, landscape lights can also enhance the safety of your pool enclosure. You can ensure guests move around your pool area without worry by illuminating walkways, stairs, and other potential hazards.
You can also use motion-activated lights to provide additional security and deter potential uninvited visitors. These lights will turn on automatically when someone enters your pool area, alerting you to their presence and discouraging them from entering your property.
Create a Personalized Experience With Landscape Lights
One of the best things about landscape lighting is that it allows you to create a personalized experience that reflects your unique style and personality. By choosing the proper lights and effects, you can create a unique pool enclosure tailored to your tastes.
Whether you prefer a subtle look or a bold effect, landscape lighting presents endless possibilities. By experimenting with different colors, styles, and effects, you can create a pool area that is as unique as you are.
Add Drama To Plants, Sculptures, and More With Backlighting
Backlighting is another great way to create a unique and interesting atmosphere in your pool enclosure. By placing lights behind plants, you can create stunning silhouettes that enhance the beauty of your landscaping.
You can also use backlighting to draw attention to sculptures, trees, and other features around your pool area. The subtle lighting will make these features stand out and add depth to the space.
Enhance the Mood with Dimmable Lights
Another way to inspire a spa-like feel in your pool enclosure is by using dimmable lights. These are a great way to adjust the lighting levels according to your mood and the occasion.
For example, if you're looking for a romantic evening by the pool, dim the lights to create a more intimate and cozy atmosphere. Alternatively, if you're hosting a party, increase the lighting levels to inspire a more vibrant atmosphere.
Make your pool area the perfect haven to unwind and enjoy some "me" time! With a few magical touches of landscape lights, you can create an incredible spa-like experience at home. Invite friends over for luxury entertainment, or get cozy by yourself with this amazing transformation.