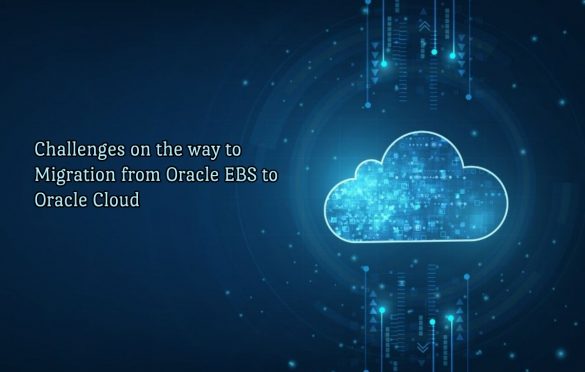 Challenges on the way to Migration from Oracle EBS to Oracle Cloud
More enterprises want to migrate to Oracle Cloud to reap the benefits of frequent updates. Changes that used to take months to implement can now be pushed to customers in days to enable them to quickly work on the enhanced features and functionality.
Additionally, enterprises can have real-time access to business data and actionable insights. Likewise due to great benefits offered by Oracle Cloud, customers want to move from On Prem EBS to Oracle Cloud.
However, they could face few challenges in doing so. To overcome these challenges, enterprises need to implement Oracle Cloud Test automation. In this blog, we'll discuss what challenges enterprises could face while migrating to Oracle Cloud from Oracle EBS and how a robust test automation platform can help in overcoming these challenges.
Challenges on the way to Migration from Oracle EBS to Oracle Cloud
New Functionalities: Oracle Cloud has incorporated new functionalities, leaving some core functionalities from the On-Prem version (Oracle EBS). As core functionalities from Oracle EBS are essential to perform critical business processes, it might cause challenges in performing some critical business operations during migration from Oracle EBS to Oracle Cloud.
Customizations: Though Oracle has improved configurations and personalizations, it does not support customizations like Oracle EBS. Thus, enterprises need to remove certain customizations and configure new business processes. With this, there's a possibility that there should be some process deviations.
Integrations: Oracle EBS supports multiple interactions like third-party apps and productivity tools to provide enhanced business operations to its customers. As Oracle Cloud supports different types of integration protocols, unlike Oracle EBS, their existing business processes might get broken while migrating to Oracle Cloud
Quarterly Patching: Oracle Cloud provides new features during quarterly updates to enable its customers to perform enhanced business operations. These quarterly updates have a high risk of impacting the existing business processes. Enterprises need to test these before deployment to production.
Change Management: Oracle Cloud Applications are different in look and feel, navigation, and terminology. Additionally, Oracle Cloud provides quarterly updates that can disrupt the existing business processes. Enterprises moving to Oracle Cloud from Oracle EBS should understand the new Oracle Cloud environment and its effect on the existing business processes.
Not knowing what to test: As per the research, enterprises end up testing only 40% of the business processes with 100% of their efforts, exposing their business to unnecessary risks. During every update, the QA teams have a short window of 2 weeks to test their applications against the new updates. Lack of time and unclear scope of what needs to be tested causes the QA teams to settle for one of the two options:
Test every EBS transaction that may have impacted the existing business processes during migration and guess where the most significant impact is.
Guess where the most significant impact will be and test those areas. This option is cost-efficient but involves more risk.
The solution to Migration Challenges:
While migrating from Oracle EBS to Oracle Cloud, major challenges faced by enterprises are understanding the scope of testing to discover priority business processes and eliminate guesswork.
So let's overview the solution to the migration challenges to Oracle Cloud.
Test Mining and Risk Management:
A comprehensive test automation solution with test mining capabilities is highly recommended. These test mining solutions based on the log history determine which business process requires thorough testing and allows you to automate the tests with one click.
Change Impact Analysis
The Change Impact Analysis solution highlights the changes in your transactions, configurations, and custom screens after each update. It also immediately identifies the testing impacts of those changes and allows you to automate the tests with one click.
Automatic Healing of Test Scripts
Automatic healing of test scripts increases efficiency, as QA teams do not need to work on fixing the broken test scripts. Test automation tools that provide automatic healing of test scripts reduce the time and effort required by resources, increasing efficiency by multi-folds.
Conclusion:
Migration managers need a test automation platform that provides a quick and qualitative solution for overcoming migration challenges. Opkey's state-of-the-art technologies like Test Mining and Risk Assessment, Impact Analysis, and Automatic Healing of Test Scripts help accelerate the Oracle Cloud migration speed and keep the migration risks at bay.