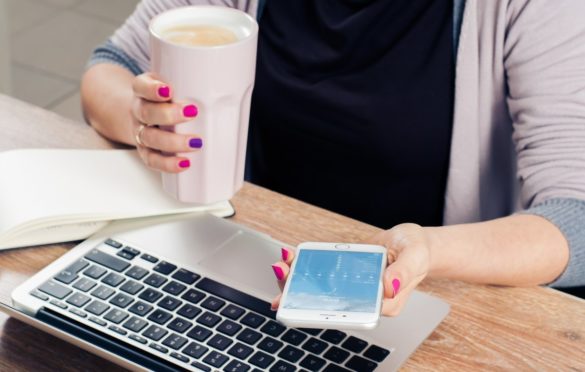 Is Now the Right Time to Upgrade Your Business Telephone System?
Business Telephone System
You've likely heard of hosted voice telephony services – in short, they're the latest generation of telephone communication tech, utilising your current IT network infrastructure instead of relying on outdated copper wiring. Increasingly, many large telecommunications businesses are offering these services to business users – but how do you make the most of this technology?
Well, as a cloud-based technology, leaps forward in business internet speeds mean that the benefits of using a hosted voice service are only increasing. In this article, we'll outline some of these benefits, and how you can employ a hosted voice system in your own business.
Hands Off Installation and Maintenance
If you rely upon multiple external third parties to support your business needs, it's likely that at any given time you'll need to have a dedicated person on site working on your network infrastructure in a hands-on way.
By using the best business VoIP service, you can place your whole telephony system into the care of an overall network services provider instead of separating your systems into areas for IT, telecoms, and more. As you're allowing the provider who handles your IT needs to also maintain your telephony system, the likelihood is that they'll be able to monitor them remotely, meaning that you won't need anybody onsite. This even extends to removing the hassle of installation entirely!
This is an excellent one-off benefit, but it doesn't stop there, as hands off maintenance of your network means greater convenience if you want to change your network infrastructure on short notice. Instead of booking an engineer to come to your site, meaning you have to wait around until they're available, you can scale your hosted voice services up or down through a simple management portal. This opens up so many more possibilities – adding sites and users, altering call routing, and adjusting call priorities among other things can all be done with a few clicks.
Save Money
Often, it seems like greater ease of use is a feature that comes at the cost of a hefty price tag, but by using a hosted voice telephony system, the exact opposite could be true.
When using hosted voice, small business installations can see savings of roughly 50% compared to current telephony costs, largely because the required infrastructure is already in place in the form of your IT system.
But it isn't only the lack of installation costs that can make hosted voice appealing, as running costs also tend to be far lower when compared to an older copper wire-based technology. You might even find that a high-quality hosted voice provider can give you advice on how to save money as your business continues to grow. They can even let you know how to maximise the benefits of features possible within your existing technology!
Better Security
Although many of the benefits listed above might have appealed to you, you may have some understandable concerns about the security risks of connecting your telephony system to your IT infrastructure, particularly if third parties and confidential data stored in the cloud are involved.
It's easy to assume that keeping your system management on-site is more secure, but this isn't actually always the case – in fact, it may even be safer for your business to outsource your IT needs.
Sadly, almost half of all cyber attacks are targeted specifically at startups and small businesses. Though they may seem less lucrative, many criminals actively target these startups as they assume precisely that – that they have nothing worth stealing, and therefore can afford to be lax with their security needs, as opposed to larger companies who are more protective of their data and systems.
Data loss and downtime each cause businesses huge losses each year, and those that aren't vigilant with their security can face losses that can potentially cut off their business' future. Tying your IT network and telephony system together means that two of your most important systems are being handled by people with expert knowledge in this area, who'll keep your information as safe as possible. 
Bespoke Services
Every business has unique needs, and this means that what you require from a hosted voice system won't be identical to the requirements of another company. With a traditional phone system, you often have to deal with a 'like it or leave it' style package that allows you to dial, redial, perform some internal routing and diverting and access voicemail – but that's about it.
A hosted voice service is far more bespoke, allowing you to pick and choose from a broad range of excellent services. Here are just a few of them:
Voice to text transcription software integration

Automatic scheduling

Integration with other communications applications

Integration with CRM systems (to record calls against customer records among other things)

Real Estate CRM software helps realty companies manage their leads, automate their sales force and email marketing, move prospects through the sales process.

Fast, remote management portal access
You can even develop extra customised internal platforms to work around your hosted telephony system!
Boosting Productivity
Utilising a hosted voice telephony system can even help to bolster productivity within your business. However, you'll need to be on the cutting edge for this, as lots of jobs are restricted by the limits on current traditional telephony systems.
For example, transcribing a telephone conversation used to require manual input from a customer service agent – through hosted voice, this can be achieved automatically in real time, where you would have had to end a phone conversation before.
When employees are committed to being available at all times to take calls, so when there's no reason to pick up the next call to come in, one staff member's output can be hugely increased – imagine this across an entire team!
This is just one of the thousands of productivity-boosting possibilities you can expect from employing a hosted voice telephony system. Lots of companies are starting to use hosted voice to broaden their horizons and provide greater opportunities for their employees, allowing for work from home opportunities and virtual offices.