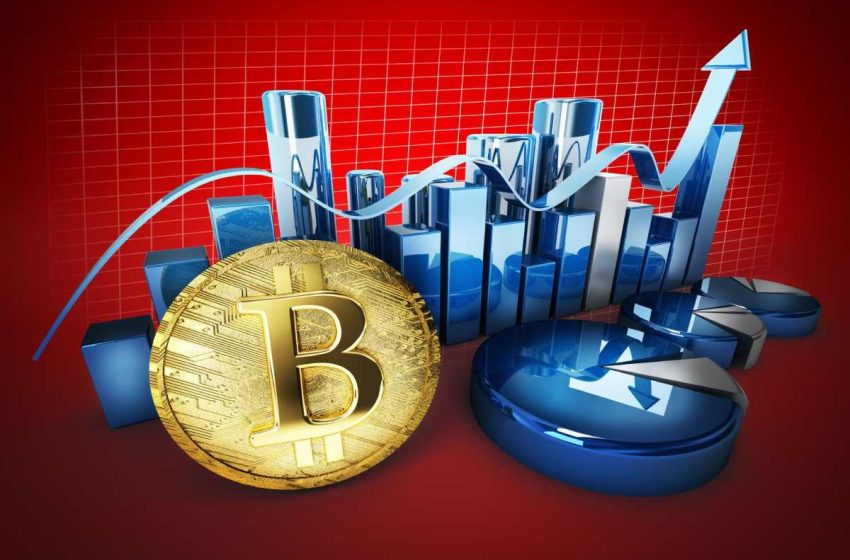 Boost Your Bitcoin Mining Efficiency: Key Software Tools You Should Know
Efficiency (noun) The ability to achieve an end goal with minimal waste, effort or energy
Bitcoin, the world's first decentralised digital currency, has taken the financial world by storm, establishing a new market for cryptocurrency mining. However, not everyone who ventures into Bitcoin mining achieves success, primarily due to inefficient techniques or lack of adequate tools.
Fortunately, there are several tools available that can boost your Bitcoin mining efficiency, improving your productivity and profitability. This article explores key software tools every Bitcoin miner should know about.
Bitcoin mining software
Mining Bitcoin is essentially solving complex mathematical problems, a task that requires powerful computing capacity and specific software. Bitcoin mining software connects your mining hardware to the Bitcoin network and allows your computer to interact with other miners. It manages your Bitcoin miners, builds metrics graphs, and displays mining performance, among other functions.
One of the most popular and advanced mining monitoring software from Foreman.mn has been known to dramatically improve users' profitability, lower energy usage and, as a result, reduce emissions.
Hardware monitoring and control software
Optimizing hardware is critical in Bitcoin mining. Hardware monitoring and control software track the health and efficiency of your mining setup.
Virtual Private Network (VPN) Software
A VPN is essential for any Bitcoin miner to ensure a secure and private connection. Mining involves constant data transfer, opening potential vulnerabilities that could be exploited.
NordVPN and ExpressVPN are reputable VPN providers known for their strong encryption and security protocols. A reliable VPN protects your mining activity from potential threats, providing peace of mind and security for your digital assets.
Bitcoin Wallets
Once you've mined Bitcoin, you need a secure place to store it. Bitcoin wallets come in various forms, including desktop, mobile, web, and hardware wallets.
Electrum: It is one of the most reliable software wallets, offering a good balance between ease of use and robust security measures.
Ledger and Trezor: These hardware wallets provide the most secure Bitcoin storage solution. They store your Bitcoin offline, away from potential online threats.
Mining Pools Software
Mining alone is no longer feasible due to the high difficulty level of Bitcoin mining. Mining pools are the solution.
Slush Pool and Antpool are popular choices. They allow miners to pool their resources together, increasing the chances of solving blocks. Once a block is solved, the reward is distributed amongst pool participants based on their contributed hash power.
Remember, efficient Bitcoin mining goes beyond just the right tools; it also involves effective strategies, constant learning, and staying updated on Bitcoin news and market trends. However, equipping yourself with these software tools is a great place to start or improve your Bitcoin mining journey. They provide the necessary capabilities to optimise mining efficiency, ensure security, and manage your digital assets effectively, setting you on a path to success in Bitcoin mining.
How might Bitcoin mining change in the future?
Bitcoin mining, like any technology-dependent activity, is fast-moving and subject to change at any time. While it's difficult to put one's finger on exactly how the industry might look in five years' time, here are a few possibilities for how it might evolve…
Increased efficiency
As technology continues to improve, so will the efficiency of mining equipment. This can result in lower energy consumption and faster processing times, making mining more profitable for those with the latest equipment.
Changes in the algorithm
Bitcoin's Proof-of-Work (PoW) consensus algorithm has received significant criticism for its high energy consumption. If the Bitcoin community decides to change the consensus algorithm (for instance, from PoW to Proof-of-Stake (PoS)), that would dramatically alter the landscape of Bitcoin mining.
However, such a change is speculative and would require overwhelming consensus within the Bitcoin community.
More eco-friendly practices
Given the environmental concerns around Bitcoin mining, we may see more eco-friendly practices in the future, such as using renewable and clean energy sources for mining operations or leveraging heat generated by mining for other purposes.
Regulatory changes
Governments around the world may impose regulations that could alter the landscape of Bitcoin mining. These could range from more strict energy consumption guidelines, to tax implications, to outright bans or permissions of cryptocurrency mining.
Introduction of Quantum Computing
If Quantum Computing becomes mainstream, it might change Bitcoin mining significantly. Quantum computers, in theory, would be able to solve Bitcoin's cryptographic puzzles much more rapidly than any current computer technology, which could disrupt the balance of the mining ecosystem. However, this also raises concerns about security, as quantum computers could potentially break the cryptographic schemes currently used in blockchain technology and leave scope for hackers to steal both money and data.
Continued mining centralisation
Currently, a large portion of Bitcoin mining is concentrated in regions with cheap electricity. If this trend continues, it may lead to increased centralisation of mining power, which could pose risks to the decentralized nature of the Bitcoin network. However, geopolitical events, regulatory changes, or technological advancements could also shift mining to a more globally distributed model.
Changes due to the block reward halving
Bitcoin's monetary policy includes a periodic halving of the block reward (about every four years). As the reward decreases, miners will increasingly rely on transaction fees to maintain profitability. This may change mining dynamics and potentially contribute to further centralisation unless Bitcoin's value or transaction volume significantly increases to compensate.
The world of cryptocurrencies and blockchain technology is dynamic and rapidly evolving. So, peering into the crystal ball is always likely to be challenging. As a result it is advisable for miners to focus on utilising the best current tools on the market today to work efficiently and cost effectively – but also stay up to date on industry changes as they occur.