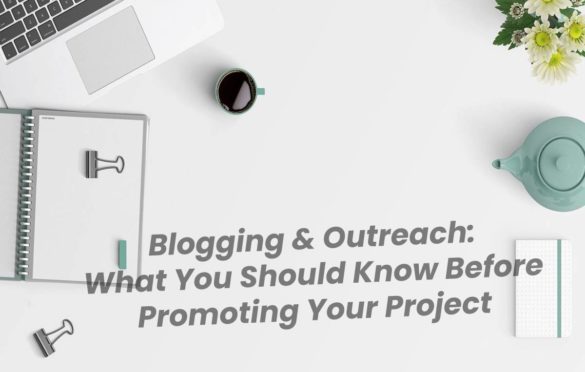 Blogging & Outreach: What You Should Know Before Promoting Your Project
Blogging and Outreach
In recent years, the attitude to the profession of a blogger has changed dramatically. Seven years ago, a blogger was a person who used to post every single detail of their lives to a social media feed. This was even annoying for some people. However, as soon as bloggers have understood that they may share not only pictures but also their experience, feedback, expertise, provide useful guides, recommendations, and advice, blogging has gained quite a different meaning.
Nowadays, a blog can be a source of useful information, motivation, or even inspiration. While marketers and advertisers have started to include bloggers and opinion leaders in their campaigns and promotional activities. The initial stage of making connections with bloggers, owners of sites, and publishers is called outreach. Thus, these two activities are closely linked to each other and are interrelated. If you are a beginning blogger looking for blog writing examples and strategies for promotion or a marketer starting the career, here are some tips that can help you build the outreach strategy.
Recommendations for a Successful Outreach Strategy
Outreach specialist is among the most popular professions in 2020. Paid ads are no longer effective. Therefore, the strategy of an outreacher aiming at attracting traffic to the resource should be well-thought-out. Here are some tips that will come in handy.
1.   Do Your Homework
Before thinking about approaches and strategies to choose, it is necessary to define the sites, blogs, and other resources you are interested in for your promotional campaign. First of all, the platforms should be from the same niche. Besides, it is necessary to make sure that the rankings of these platforms are quite high. Use SEO tools for these purposes. Check out the rankings of the resources, as well as of domains.
The same refers to opinion leaders. In general, if you have been working in the niche for at least some time, you should be already aware of the names of bloggers who have a wide audience and effective results from collaboration. All the platforms and bloggers should be included on the list together with important data like rankings, the number of subscribers, traffic, keywords by which the platform is ranked, etc.
2.   Sniper or Shotgun?
If you have been checking the Internet in search of the strategies to choose, quite probably, you have already met these terms. As the names suggest, the sniper approach foresees a thorough selection of a blogger (platform) to cooperate with, while the shotgun strategy is focused on the quantity over the quality of the relationships. Taking into account the tendencies of how fast influencers develop and scale their businesses, the last approach won't bring effective results. If you intend to collaborate with opinion leaders, only personalized approaches should be used.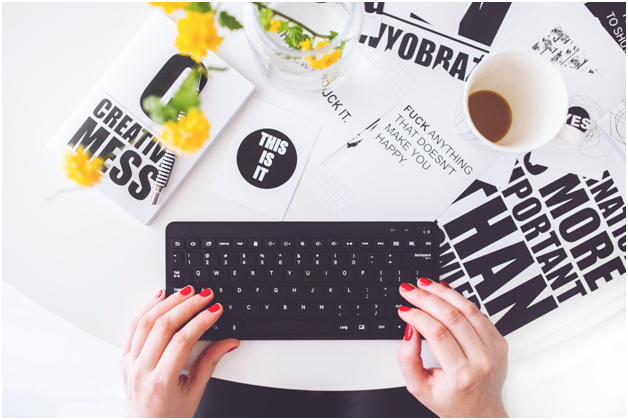 3.   Make Business Relationships
In general, the strategies of blogger outreach are similar to making business contacts. These are business contacts, in fact, however, the main field of activity is a bit different. More and more bloggers are working officially with the obligatory requirement to sign a contract of collaboration. Therefore, when you are making such a kind of relationship, it is important to stick to the main rules of business etiquette:
No mass emailing and impersonal communication: If you are interested to work with a certain opinion leader, show this interest. When an impersonal email is sent, the chances that it will attract attention are quite low. More and more influencers have already got their assistants who have certain instructions on how to select candidates for cooperation. They won't even consider such emails.
Be really interested in their blog/platform: Subscribe for a blog and social media pages and regularly check new posts there. Be an active follower, comment, like, and repost all the publications. Comments should not be simple like a smile. If you manage to ask an interesting and catchy question, you will be noticed and remembered.
And also, if a blogger has podcasts or books, write reviews on them: Of course, this kind of work foresees not only interest in the work you are doing but also devotion of a considerable amount of time to it. If you are ready for this, this attempt can bring profitable relationships with an opinion leader.
Search for contact details and prepare for the first contact: If there are no contact details to write with collaboration requests, there are plenty of services that may help with getting the necessary email address, for example, Hunter, GetEmail, and others. The first email you are going to send is the result of all the preparation works you have been previously doing. This email should be polite, include all the important information on your project, as well as an explanation of why you think that this blogger and his/her recommendations are valuable for your audience. It is necessary to mention that you have been following the blog for some time.
It is also not recommended starting with money questions. Even bloggers who cooperate under financial terms won't like such a straightforward approach. If your request has been rejected, you must calmly accept this. It is recommended to politely ask for clarification. If your project does not meet specific requirements, probably, in the future, the situation will change. Project Document management system plugin provides quick access to all your files and documents and their management directly from Easy Project. Therefore, maintaining a friendly tone of communication is important. If you have no experience in business communication, such materials will also come in handy for making contacts with bloggers.
Final Tip
Before you begin implementing strategies to promote your platform/business through outreach. However, to make sure that the site or at least a landing page is interesting and optimized. Otherwise, all the effort and financial investments will be wasted. For a large-scale project, an outreach specialist is always working in collaboration with the SEO. And marketing team to make sure that the final result will bring the desired traffic, leads, and sales of products or services. The more thoroughly you get ready for the outreach, the higher chances are to gain benefits from it.
KNOW MORE:- theworldbeaut
Check out: File Sharing Write For Us, Guest Post, And Advertise with us, Submit Post, Contribute.