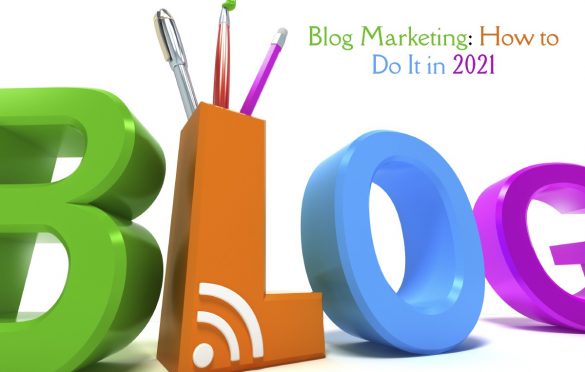 Blog Marketing: How to Do It in 2021
It's no secret that most businesses need a blog to succeed. Brands that use blogs for marketing have 13 times more significant ROI compared to companies that don't.
But blogging has its challenges too. Not being up-to-date with the latest trends or staying relevant might lead to a stagnant blog, no increase in profit, or disappointing SEO ranking.
This article will present the best ways to do blog marketing in 2021. We will talk about the best way to start your blog, what kind of content to share, and how to stay on top for maximal results.
What is Blog Marketing?
Blog marketing is a method of using a blog to market your business, products, or services. The blog content itself ranges from articles, listicles, video tutorials, and infographics.
Practicing blog marketing means:
Using relevant keywords and SEO strategies. Aside from improving blog ranking, both the keywords and SEO strategies help increase audience engagement and ROI.
Using a high-quality, user-friendly blog platform. This caters to both you and the audience. Fortunately, technology and online platforms nowadays support most blogging needs. As long as you have the right web hosting, necessary SEO tools, and analytics platforms, you should be able to run an effective business blog.
Businesses tend to opt for blog marketing as it's an effective and inexpensive strategy. Moreover, blog marketing is on a steady rise in 2021, making it an ever increasingly popular way to gain more traffic and increase brand awareness.
For marketing about your professional and select your design preferences, and the logo generator will create the perfect logo for your brand.
Pros and Cons of Blog Marketing
To understand more about blog marketing, let's talk about its pros and cons. Here's what you need to know to come up with the best blog marketing strategy possible.
Pros
Helps drive traffic. Blog posts effectively drive new visitors to your website by coming up with relevant results on search result pages. This is why keywords are essential for a blog.
Generates leads. With more traffic, you'll generate more leads as the leads will come from visitors who click on your blog posts' calls to action.
Is a long-term marketing strategy. With ever-changing marketing strategies, blogging is a safe and long-term strategy to implement.
Cons
Long-term results. For a blog, SEO is both an advantage and disadvantage. The downside of blog marketing is that results aren't instant. It takes a minimum of four to six months until SEO starts generating traffic or leads.
Content always needs to be relevant and up-to-date. With constant changes in the marketing industry, it can be challenging to keep up with the audience demand and blogging market trends.
Best Practices for Blog Marketing
To achieve the benefits of blogging, follow the five blog marketing steps below.
1. Start with a Blog Marketing Plan
A well-established blog begins with a clear planning process. Instead of going straight to posting, it's crucial to plan your blog content and its marketing methods carefully. Some of the planning includes:
Blog post objectives. Will your posts focus on product information or increasing sales?
Determine your target audience. Which demographic do they belong to?
Budget planning. What tools and platforms will you be using? How much do they cost, and are they worth investing in?
Divide between short and long-term plans. What type of content should be published first or what type later when the blog grows?
Coming up with a plan provides you with a clear, measurable KPI. Additionally, the audience will understand your blog better, which can lead to more profitable benefits.
2. Choose Your Blogging Platform
Your blogging platform is where you will run your blog. It can be a content management system (CMS) or a website builder, depending on your needs.
To choose the right type of platform, start researching between the existing options. The most popular and affordable option is WordPress, which powers nearly 40% of all websites on the internet.
Next, ensure the user-friendliness of the platform. Most website builders include a simple website creation process. Consider choosing between the top website builders like Squarespace or Wix.
Lastly, consider the platform's pricing to ensure it's worth the investment, short and long term. Keep in mind that you'll have to choose the right WordPress hosting plan from a separate web host if you go with WordPress. While website builders usually include web hosting in their subscription plans already.
3. Create and Upload Blog Content
The next part of the process is creating and uploading your blog content. When creating the blog content, pay attention to SEO, trending topics, and the market demand. Conduct research, check facts and craft compelling headlines. Research software and research tools enable researchers and modelers to construct theories and system models.
Make sure to use media, like images or videos, to enhance the content. Optimize it for search engines by adding alt text and internal links. Also, consider using SEO tools for your blog content to boost your site's SEO and page rankings.
Finally, always align your content with your blog marketing plans. Make sure to do as few edits or updates as possible when the content is published to avoid harming the blog's ranking on the search engine results pages.
4. Create a Content Calendar
Blog marketing works hand-in-hand with the content marketing funnel, consisting of discovery, consideration, and purchase process. Creating a content calendar can further help you plan where and when you publish your content based on the stage of the funnel.
The best way to create a content calendar is by using online tools like HootSuite, Trello, or CoSchedule. It also works great to plan your social media content and automatically publish it too.
5. Track Results and Make Improvements
This process is about tracking your published content by looking into the analytics and seeing what can be improved. Blogging is a continuous process, so tracking results is crucial to ensure the blog's growth and faster ROI.
Use Google Analytics to track your blog performance. It's easy to use, and it can integrate with most websites. When using the tool, analyze the important metrics, like the total traffic, average time spent, bounce rate, click-through rate, and leads generated.
Conclusion
Right blog marketing strategy is essential to keep your blog relevant. It's the best way to stay ahead of your competition and deliver the kind of content that your target market is looking for.
To summarize, you can start a successful blog in these five steps:
Start with a blog marketing plan
Choose your blogging platform
Create and upload blog content
Create a content calendar
Track results and improve
We hope this helps with your blog's short and long-term success. Good luck.
Author Description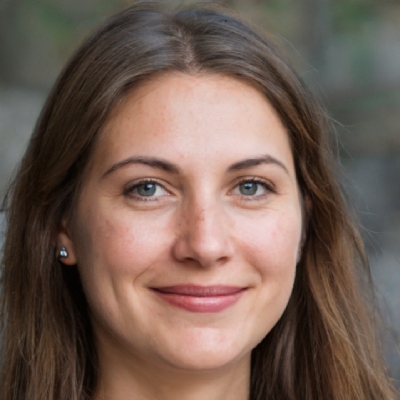 Juliet is an Editor at PRable.org, all in one content marketing agency. She loves creating articles about technology, innovative product reviews, and technical writing to help scale up digital growth. She is a writer by day and a frustrated singer by night. In addition, if you are looking for a website to submit your article, please do visit https://www.computertechreviews.com/digital-marketing-write-for-us/
Check out: ERP Write for Us, Submit Post, And Advertise with us, Guest Post, Contribute.