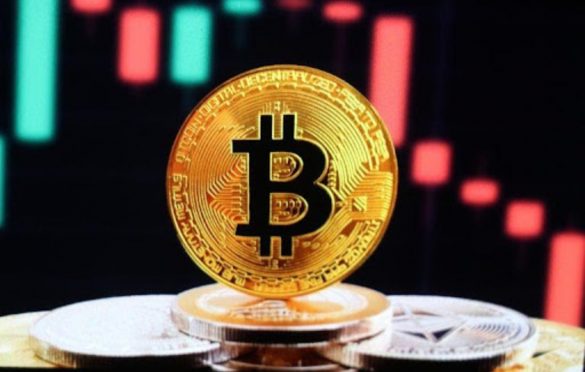 Best Bitcoin Casino Games to Play in 2021
Just a little over a decade ago cryptocurrencies have made their debut. Ever since then, they've slowly started to make their way into every major industry.
Nowadays, cryptocurrencies are more widespread than ever before. With more and more institutions and companies realizing the true potential of these decentralized currencies, it's safe to say that their reach will only continue to expand.
Naturally, cryptocurrencies have easily found their way into the world of gambling as well. That's why you can nowadays find various online casinos that accept this form of payment. As Bitcoin being the pioneer of cryptocurrencies, it is the most widely accepted one among all of them.
With that being said, here are some of the best bitcoin casino games to play in 2021.
Dice
If you are new to the world of gambling, Dice is probably the best game to start with. The fact that it's super easy to play – yet quite engaging – makes it all the more beginner-friendly options. Super simple rules that are easy to follow are another reason many new players choose Dice in particular. And if you're already familiar with some of the other games that include dice, this game will be even more simple to understand and enjoy. To start off, players need to choose a number between 1 and 100. After that they try to predict if the number they end up rolling will be bigger or smaller than the number they've initially chosen. Needless to say, any player that predicts accurately wins the game.
Crash
Crash is arguably one of the most popular casino games out there. Again, the rules of this game are fairly easy to follow as well, which is certainly not a bad thing. Even though the rules are simple – which many new players find super appealing, that doesn't mean that seasoned gamblers can't enjoy the game as well. Initially, players are asked to place their bets. Once they do so, the multiplier will need to reach the predetermined point. In case it manages to do so, you can go collect your winnings in Bitcoins – that is unless you wish to try your luck in another round.
HiLo
HiLo is a game that involves six decks of cards. And even though this may sound somewhat intimidating to new players, the fact of the matter is that HiLo is also super easy to play. First, the dealer places a single card face up on the table. Then, the players need to wager whether the next card that's about to be drawn will be higher or lower in value compared to the card that was initially drawn. Once all the bets are in place, the dealer reveals the next card – which becomes the base card of the next round – and discards the previous one. Naturally, you guess right – you win the game, you guess wrong – you lose.
Slots
Slots are another popular type of casino games. With bitcoin gambling becoming more and more widespread, many casinos that feature this type of game also enable their players to use Bitcoins when gambling. Needless to say, the rules of the game are, once more, super easy to follow. You simply need to choose the type of slot games you wish to try out, make your deposit and spin the reel. If you manage to get any of the winning symbols – you can collect your prize! In most casinos that enable bitcoin gambling, you can also collect the jackpot in Bitcoins – if you're lucky enough to reach it.
Roulette
Roulette dates all the way back to the 1790s but it is still among top popular casino games. Nowadays, players can easily find this amazing game in the majority of online casinos – and the best part is that they can easily place their bets using Bitcoins. In case you don't know how to play roulette, here's a simple breakdown of the rules. First, you need to place a bet. You can choose between making an inner or an outer bet. If you make an outer bet, you'll be placing a bet on one or more numbers. The inner bet will require you to be a bit more specific, usually by betting on a certain position. These include 1-18/19-36, first, second or third tenth as well as choosing black or red. Even though the rules may sound a bit confusing initially, they're fairly easy to follow once you start playing.
Blackjack
Blackjack is certainly not everyone's favorite game, but it still has a decent following. Needless to say, it wouldn't have made its way onto this list if it wasn't possible to play blackjack and place bets using Bitcoins. Of course, since blackjack requires players to get very familiar with the rules and devise various playing strategies, this game is not as beginner-friendly as the previously mentioned ones. However, once you do learn all the rules and come up with your own strategies, you'll understand that blackjack is still as popular as it ever was – if not even more!
Baccarat
Baccarat will be the last game on our list, but certainly not due to the lack in popularity. Quite contrary, baccarat seems to be gaining in popularity, particularly among younger players. This 12 to 14-player game is super fun and enjoyable, and the rules are fairly easy to follow. It's played with a full deck of 52 cards and the players need to wager whose hand will be closest to the number 9.
Naturally, these games are not the only ones you can enjoy playing while placing your bets using Bitcoins, but they are certainly the most popular ones. So, if you feel like bitcoin gambling is something you wish to try out for yourself, make sure you check at least some of these games out.