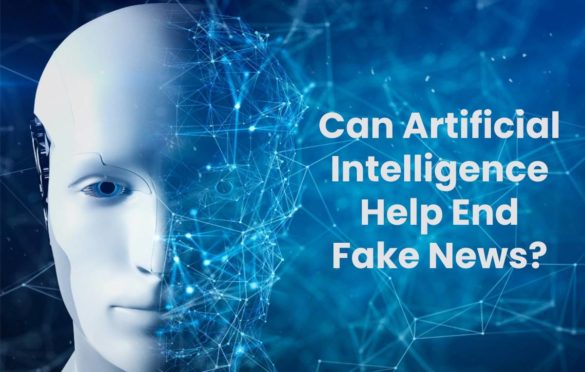 Can Artificial Intelligence Help End Fake News?
Fake news has become a major problem in the social media world, as it is misguiding people in different ways. This problem has increased a lot, and it becomes necessary to end it by getting in-depth of every story. Well, it is a tough job to verify each source of the content; that's why Artificial Intelligence comes into play! 
If you want to secure people and yourself in believing false things, then give a three-minute read to today's blog where we have gathered some magical tricks for your ease! Let's get into it!
What is the Basic role of Artificial Intelligence?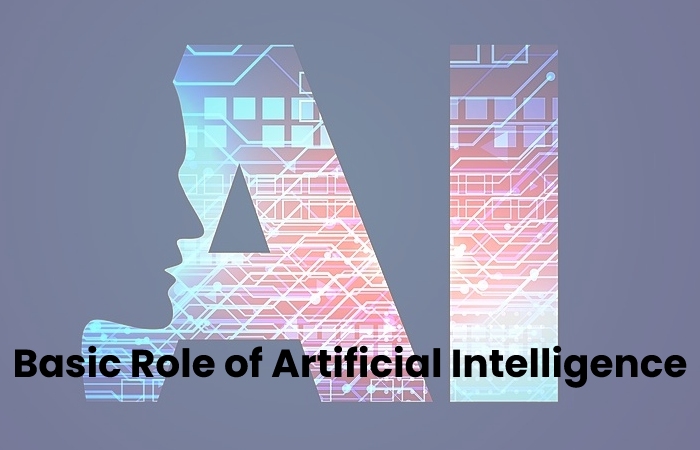 Artificial Intelligence which is generally known as AI, offers specific features that can assist us to check the news for authenticity and clarify it as fake. It works to analyze and collect data from all around the websites, and show the exact results so that we can act upon it easily. Well, the satisfactory way to check for fake news is using an automated tool. These tools have AI technology that involves versions of search plus mathematical optimization, economics, and logical methods. These things allow an AI tool to run properly. They work as a news reporter for you and can make it easier to detect fake things on the go. 
Now, the question is which AI tool can help us in the detection of false news? If you are curious to know the answer, then read on!
Tools that can End Fake News 
The easiest way to explore and expose the fake news is to do a photo search! You can easily rely on the web-tools that are specifically designed to determine whether the news is true or false. The tools don't compromise on privacy, accuracy, security, validity, and quickness. But, here we want to let our readers know that not all the tools that use AI are the best and reliable. That's why we made a huge research and collected some top picks in one place! Following are the best names: –
SmallSEOTools – Search by Image
If we want to detect the authenticity of an online discovered picture, then we should use a reverse image search tool. This tool uses input images to find similar images. Reverse Image Search by SmallSeoTools is a reliable tool based on the same method and allows you to find authentic images across the web. It offers three options: upload an image, enter a keyword, or paste the link. This tool will deeply analyze your inputted data, and in a few seconds, thousands of reverse images will be displayed on your device's screen. And it will be quite easy to check the validity. 
It is another best tool that also allows you to do a photo search. Tin Eye is known as the most trustworthy on the web and allows a handy option to check for similar images. It is a safe, cost-free, time-saving, reliable, convenient, and wonderful place that can make your detection mission amazing. No need to spend extra time on long-term methods and no hidden charges are required. So, use it with ease and become a pro news detector! 
Duplichecker is a great place that can make your work faster than ever. People call this tool a house of accuracy. Once you input data of your image, this tool will instantly scan it and reveal the accurate results in minutes. It not only uses AI Technology but also has multifunctional and multi-thread techniques. Moreover, it is a safe site that can be operated easily on any system and any browser. 
Things you Must Know while Reading or Exploring a News
Before sharing or exploring anything especially, news, keep the following things in mind: –
Search the source:

When you read a new article on a new website, then you must have to check the website's "About". It will give you proper information as such sites have a disclaimer.
Don't believe a story, by its cover:

Whenever you see an eye-catching headline that seems unusual, then don't click it instantly. Examine the headline on Google, then according to the result act upon It.
Check the URL: Many websites try to copy popular websites URL, Logo and design to trick people. So, always check before clicking.
See other popular news sites:

If you see interesting or unusual news then immediately visit popular and trusted sites and check are they reporting the same news or not?

Be attentive to messy writing

: If you notice that the article you are reading is ending with exclamation points, then simply believe that it is fake news.
End Words
Now, you have understood the real potential of artificial intelligence in ending fake news. So, don't waste your time, detect the authenticity of news by easily relying on AI tools!